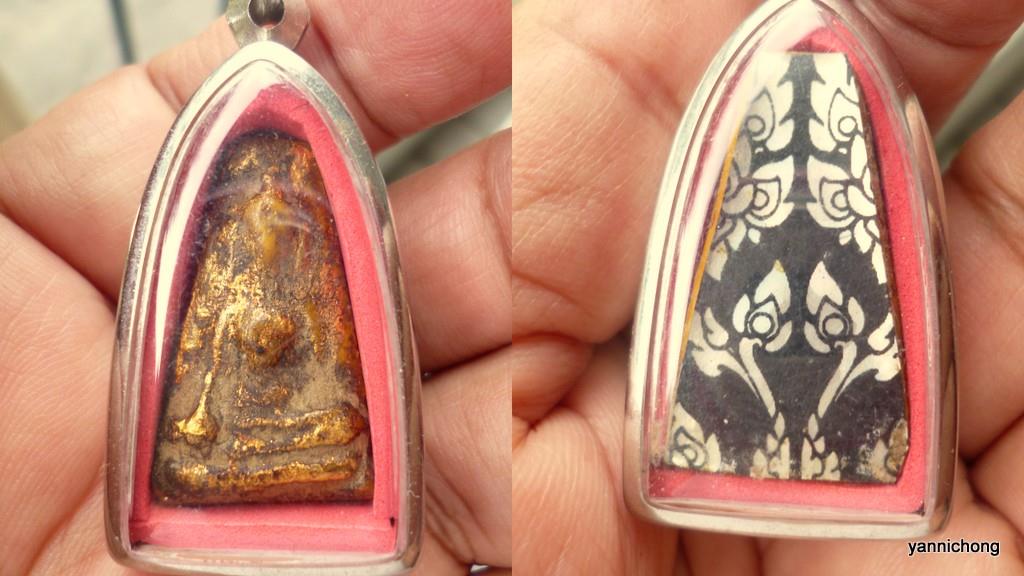 Phra Nang Phaya

 were created during of Ayutthaya era, Phitsanulok province. The major discovered are from Wat Nang Phaya around 1901 (BE 2444). The temple was said to be built for merits making to his Queen, the mother of King Naresuan, the Thai people given name "Queen of Thailand amulets".
Phra Nang Phaya are very famous for bless strong with attractiveness and respectful from all others, also power on charm and safe from all dangers.
ORIGINAL PRESSING FROM WAT RAKANG , AJARN TOH 2413 BE, PART OF THE ORIGINAL BENJAPAKEE SET.
THE  BACK PLATE ID  THE  ORIGINAL ONE PATTERN WITH MAGNETIC .