Model: Air-O-Dry

Air-O-Dry Portable Electric Air Clothes Laundry Dryer


Clothes can take several hours to dry when left just to hang and this can be very inconvenient. The Air-o-Dry dryer can dry your clothes indoors within only one hour!
You just put the clothes into the dryer, which can be folded and stored easily, plug the specially designed hot air blower into the mains, close it and let them dry. It comes with hangers and pegs so you can hang the clothes inside the dryer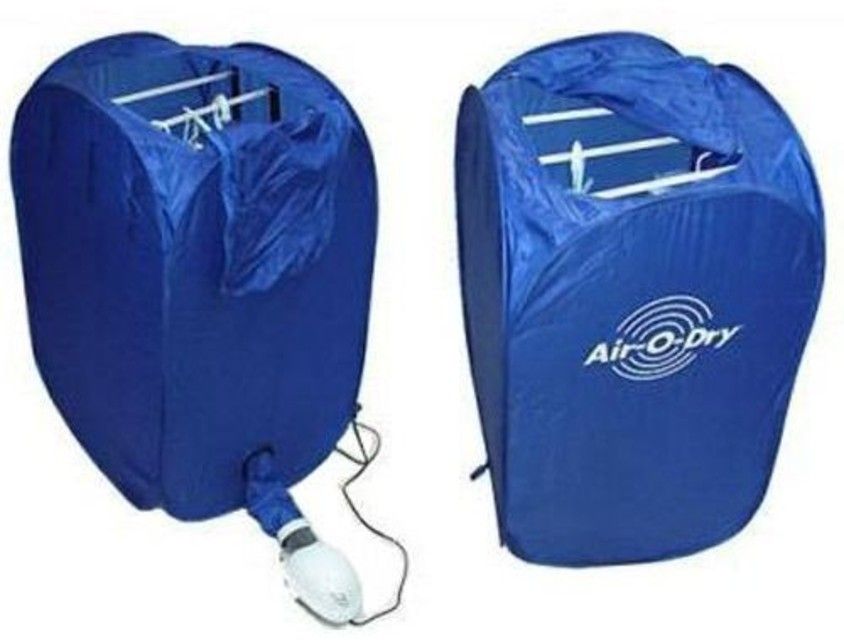 Features:
†
Fast dry without spin drying damage
No wear, no shrinkage, no wrinkles
Suitable for any kind of fabric
Ideal for delicate clothes
Space saving
Also dries shoes, caps, hats, gloves, leathers and more
Full capacity dryer that fits into a handbag
No need to iron, no messy hand dry



The Air-O-Dry is perfect for those one-piece of clothing emergencies. Now you have a closet in which you can hang your wet clothes and through the warm air circulation, they dry quicker than you thought possible.

Because of the gentle blow-drying convection technology, the Air O Dry is a must for drying hand-wash-only delicates such as baby clothes and silks. Itís also ideal for wools and suit jackets. You can save yourself a fortune in dry-cleaning bills

Air-O-Dry folds up neatly and becomes so compact you can even travel with it! It is convenient for those staying in motel / hotel, which doesn't have proper place to dry your clothes.

SPECIAL OFFER! Extendable Hangers included FREE! - These extendable multi-purpose hangers are a perfect addition to your Air-O-Dry to hang up your clothes once they are dry. Extendable tops means they fit all different sized and types of clothes.

Also included is a FREE matching carrying bag!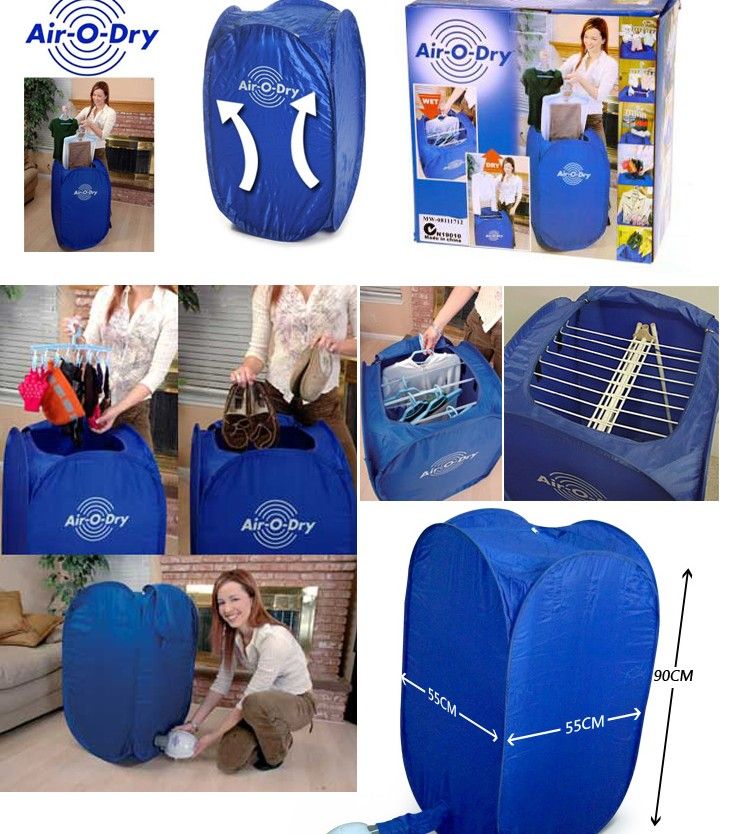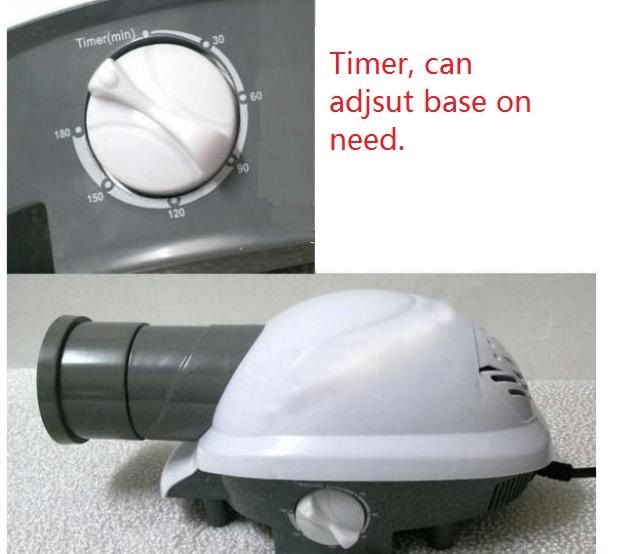 Specification:

Material: Nylon, ABS, aluminum brackets
Power: 800W
Voltage: 110-230V/50-60HZ
Weight: 2kg
In Use: 55 X 55 X 90 cm
Folded: Size of a folded raincoat : 12 X 12 cm
Full Box Size : 12 X 12 X 7.5 cm
Hot air pump produces a powerful stream of air noiselessly
Can be used to dry delicate clothing (e.g, baby clothes) without causing irritation to the skin thereafter
Entire Air-O-Dry Clothes Dryer is collapsible & can fit into a bag for easy storage
Safely Use : Use about 2hour than let the Air O Dry stop use for 15-30min than use again
Power: 800W & Voltage: 110-230V/50-60HZ.

How to Use:
Hang your garments inside the bag
Plug in the hot air pump at the base
Zip up at the top
Turn on the dryer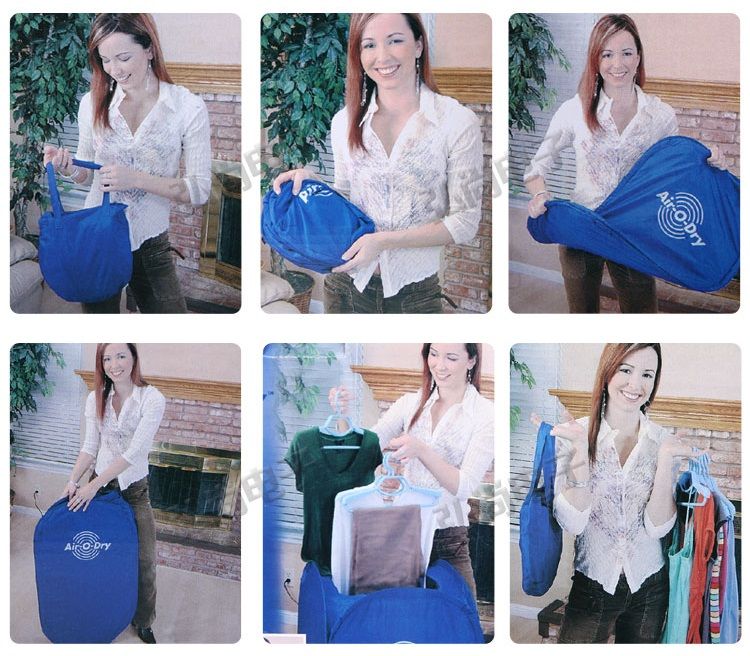 Package Includes:
1 Clothes bag.
1 Hot air pump.
1 Circular hanger with attached clothes-pins.
1 Hanger with attached clothes-pins.
3 Horizontal bars.

Last Updated @ 2/12/2015 3:45:50 PM