Jensen transformer-equipped for optimal signal transfer

Choice of 2-way or 3-way designs for extra flexibility

Compact design , up to 8 may be rack mounted in J-Rak

Ultra rugged 14-gauge steel construction for added durability
The Radial JS2 and JS3 are high performance balanced mic level splitters that let you split a signal and feed multiple destinations at the same time. Typical applications include splitting a signal in the studio to feed more than one preamp, feeding a stage mic to more than one mixing console, or even splitting the signal to a live PA during a broadcast event.
Two units are offered: The JS2 is equipped with one isolated output while the JS3 has two. The engine inside both units is a premium Jensen transformer. It features a nickel laminated core for exceptionally low harmonic distortion without the usual phase shift and limited bandwidth typically introduced by lesser designs. The JS2 and JS3 deliver better than 90dB of noise rejection, eliminating troublesome noise caused by stray DC voltage and hum & buzz caused by ground loops. The signal path is 100% discrete and incorporates RF filtering for even greater noise suppression. These 'problem-solvers' offer a simple yet highly effective interface for microphones or direct boxes, and by engaging the built-in -30dB pad, consumer and line level devices may also be connected without distortion or fear of overload due to saturation.
As with all Radial products, both mic splitters feature rugged 14-gauge steel construction for maximum durability. A unique book-end design creates a protective zone for switches and connectors against the harsh environment of concert touring while the internal I-beam frame makes it virtually impossible to torque the PC board which could otherwise compromise the sensitive solder joints. The innovative design also has the unique advantage of allowing up to 8 units to be rack-mounted using the Radial J-Rak.
The Radial JS2 and JS3... split the mic signal without compromising your sound.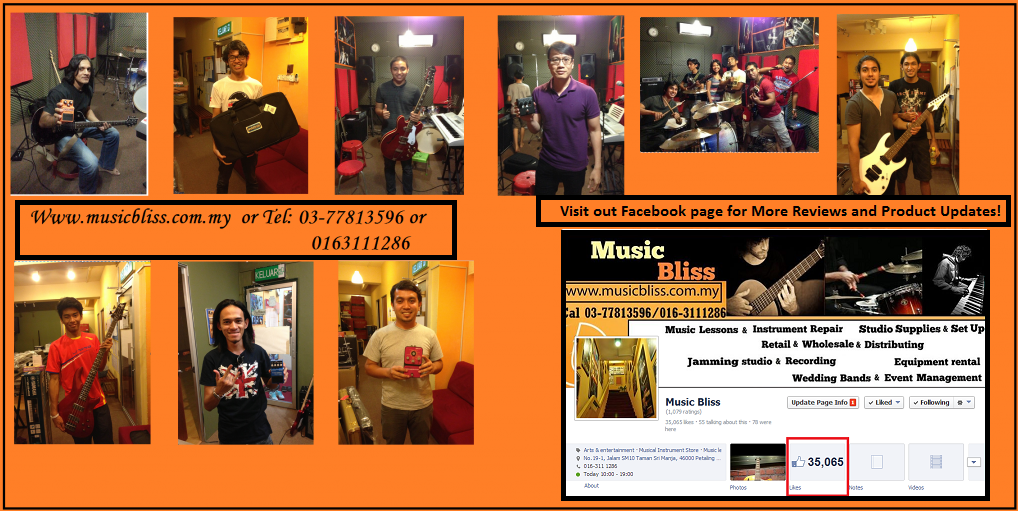 Shipping Option A:(FREE SHIPPING)
Shipping Details:Absolutely FREE Shipping,no hidden cost! 
Shipping Method:Logistic/Distribution Company
Cost: FREE OF CHARGE! (No hidden Cost!)
Description: Reliable and Effective according to Schedule
Shipping Arrival Time: (1-3 days Semenanjung Malaysia),(4-6 Working Days Sabah and Sarawak)
Shipping Reference:Self Service Call into Logistic Company for Checkup (Reference Number Provided)
Shipping Updates: No Real Time Updates and require Call in to Customer service
Warranty: By Manufacturer
Arrival:Guaranteed Arrival!
Packing Cost:Free Packing and Consolidation Services
Shipping Option B: (Extra Charge:Courier Service)
Shipping Details:Extra Charge for Paid Shipping
Shipping Method: Express Shipping Courier Service (Poslaju,Gdex,Abx depending on location)
Cost:Charges depending on Location and Weight of Item
Description:Efficient and Surprisingly Quick! 
Shipping Arrival Time: (1-3 Working days throughout Malaysia) 
Shipping Insurance:Covered
Shipping Reference: E Tracking Thorugh Courier Service Website
Shipping Updates: REAL Time shipping and Location Updates
Warranty: By Manufacturer 
Arrival:Guaranteed Arrival!
Packing Cost:Free Packing and Consolidation Services
COD Method:Music Bliss Delivery Team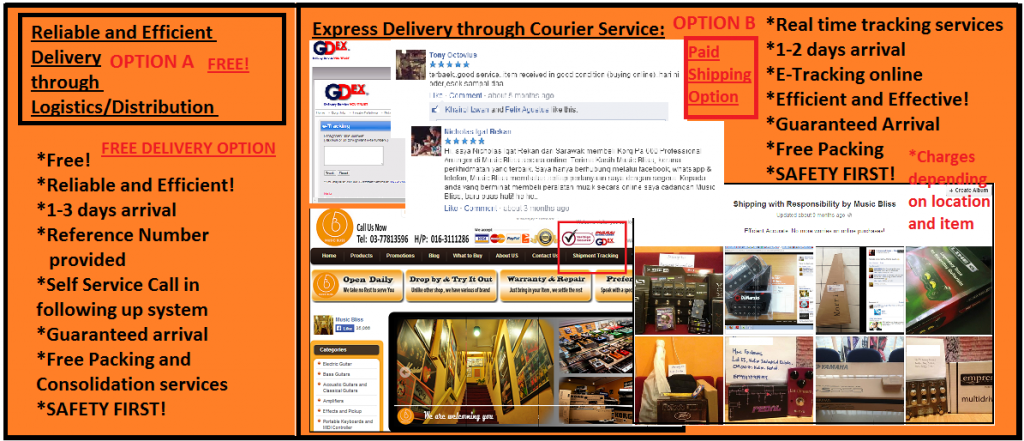 Call 016-3111286 or Email us at sales@musicbliss.com.my
Visit our website for more deals! 
Our Location and Map is HERE!
Walk in Today to Music Bliss Today! 
Retail Opening Hours:Weekdays Daily 

10am to 9pm

 (Closed on Friday) **Weekends 

10am to 630pm
For More promotions come in Facebook here!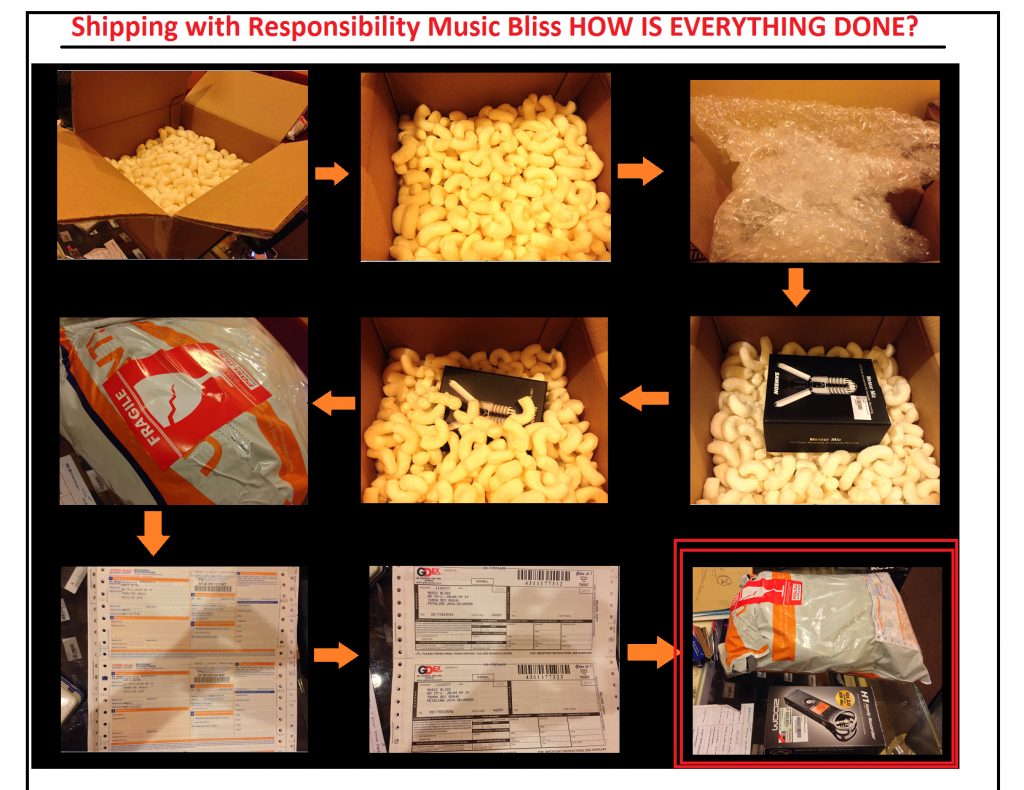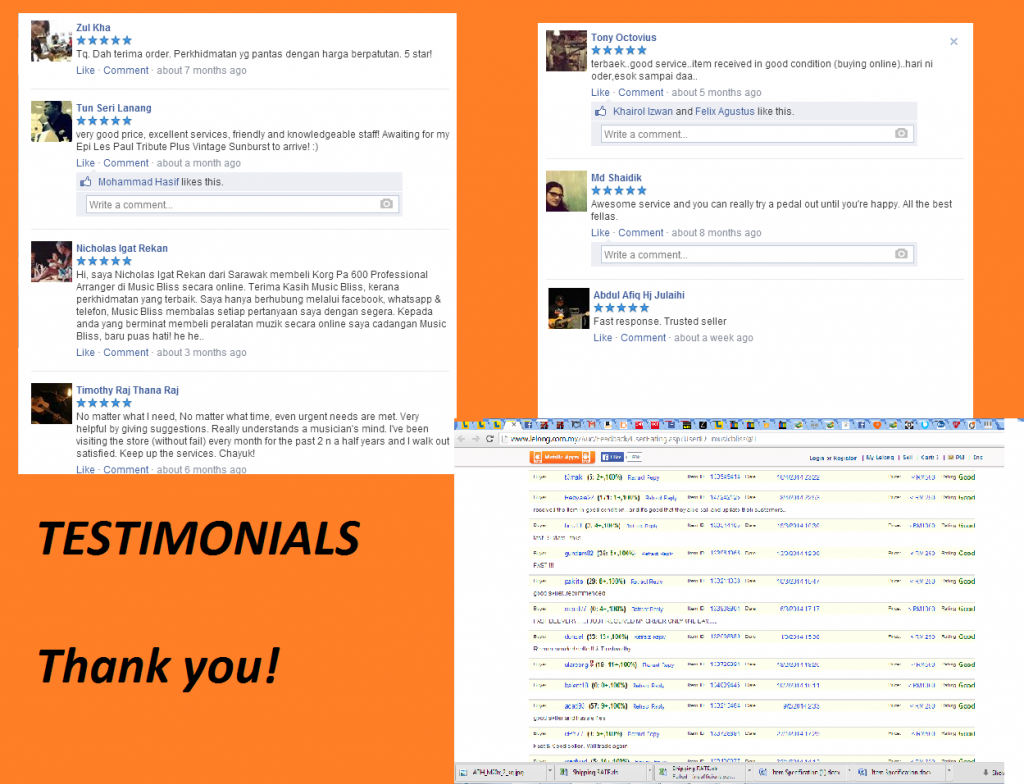 Last Updated @ 3/29/2016 3:18:54 PM