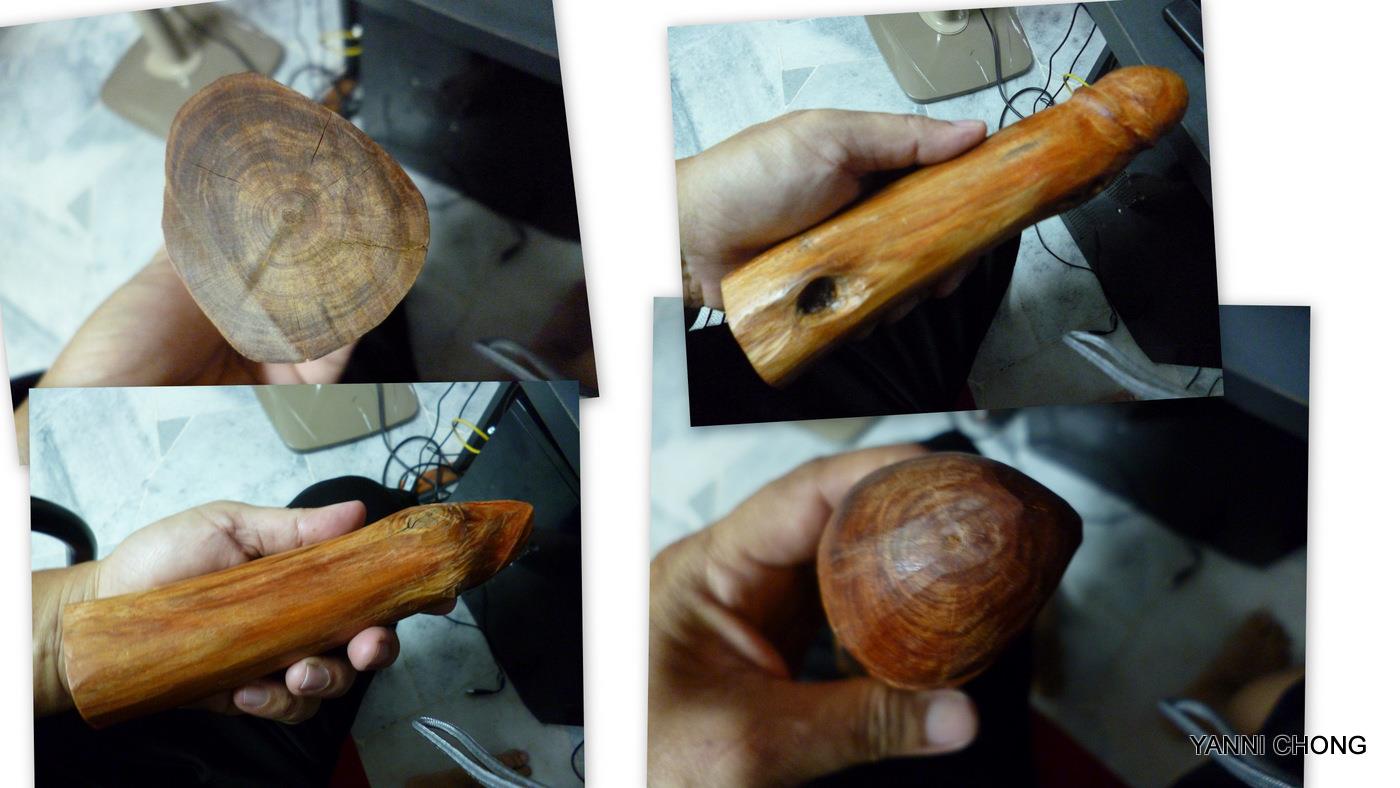 RED WOOD SPECIES RARE RAJA KAYU CARVED PALAKIT 
HEAVY WGT HARD WOOD 
SIZE  8 INCHESX 1 24 INCHES  , SOLID WOOD.
EXCELLENT FOR WARDING OFF BAD ENERGY , EVIL SPIRITS, BRINGING PROSPERITY
Raja Kayu or King of all woods, command its majestic power in the deep interior jungle of South East Asia. According to the native, Raja Kayu is the most powerful talisman they carry for protection to ward off evil spirits and spells cast in the jungle. The native who lives in the jungle has sound knowledge of woods possessing magical properties.
Accordingly, certain woods are inherited with specific indwelling nature spirit that imbues the woods with such distinctive magical properties. Besides Raja Kayu, there are also other magical woods in the deep jungle like Penawar Hitam or Black Gold, Cendana, Kayu Penunduk, Nibong, Ulamas, Kemuning, Bertam etc that possesses different distinctive mystical powers both for physical and spiritual healings.
That's why the Avatar in the movie goes all out to defend their trees in Pandora as the trees are their soul and home. Right on Earth the native depends on trees for their livelihood and uses magical woods for their protection in the jungle inhibited by mysterious forces and evil spirits. Degrading in human moral values and conduct have induced all kinds of evil forces and energies prevailing in the environment we live today. Modern people succumb to evil spirits and charms out of personal gain and jealousy.
Like the native and Avatar, we will need the magical woods for self-protection in our concrete jungle which is full of all kinds of evil and negative energies. According to the native, Raja Kayu has the following magical properties and applications: Raja Kayu Properties
1. ward off negative and dark energies
2. counter black magic
3. possess positive energy and expel negative forces
4. attract majestic luck in things we do
5. attract business, fortune and happiness
6. instill confidence and courage
PLACE ON ALTER TABLE , DESK TOP , " TEH CHEE KUNG "