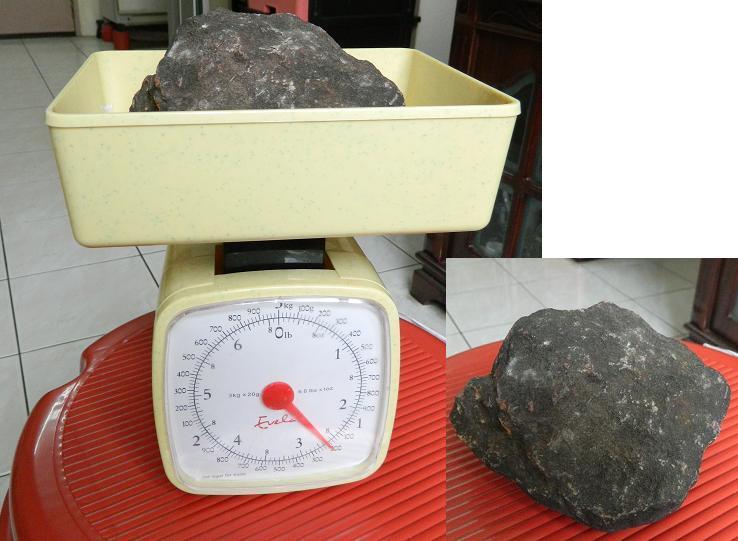 Size : 13 x 11.5 x 7.5cm

Weight : 1.2kg

Origin : Mekong, Thailand

Note : I have brought back some of this Naga eye rock from Mekong, Thailand. If you shake it, you can hear something rolling inside. Please refer to my video posted recently in Youtube (Search : Naga Eye from Mekong river Thailand), You may use hammer to break it, it's quite hard to break, after you break it, you will get Naga eye/(s), normally 1, but sometime you may get 2. Colour ranging from white, green, yellow, pink, purple, blue and orange (rare). According to native people in Mekong, after you break the rock, the colour of the Naga eye is your lucky colour.