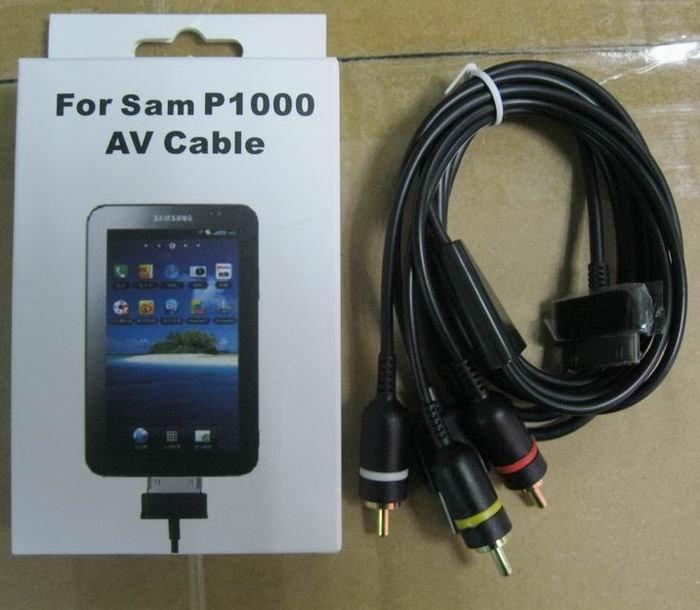 Samsung Galaxy Tab P1000 P1010 Gold Plated Composite AV RCA Cable
This is a high quality AV Cable that provides composite video audio output for viewing movies photo slideshows w/ music on a TV / Monitor

With the 3 RCA composite interface (Gold plated jacks for best AV quality), can connect your Samsung Galaxy Tab P1000 with TV or HDTV.

Transfer high quality composite video and audio from Samsung Galaxy Tab P1000 device to TV.

Enable you to watch videos, movies and photo slide shows on your big screen HDTV or regular TV.

Compatible with CRT LCD LED TVs , monitor and HDTVs with composite AV input.
HDGadget Store~Gadgets That Make Your Life Better!
Feeling pain in your wallet everytime you change your gadget? Your solution is here!!! Gadget is an affordable game again.