Item Specification
SD Card
: Support up to 256GB
Product Description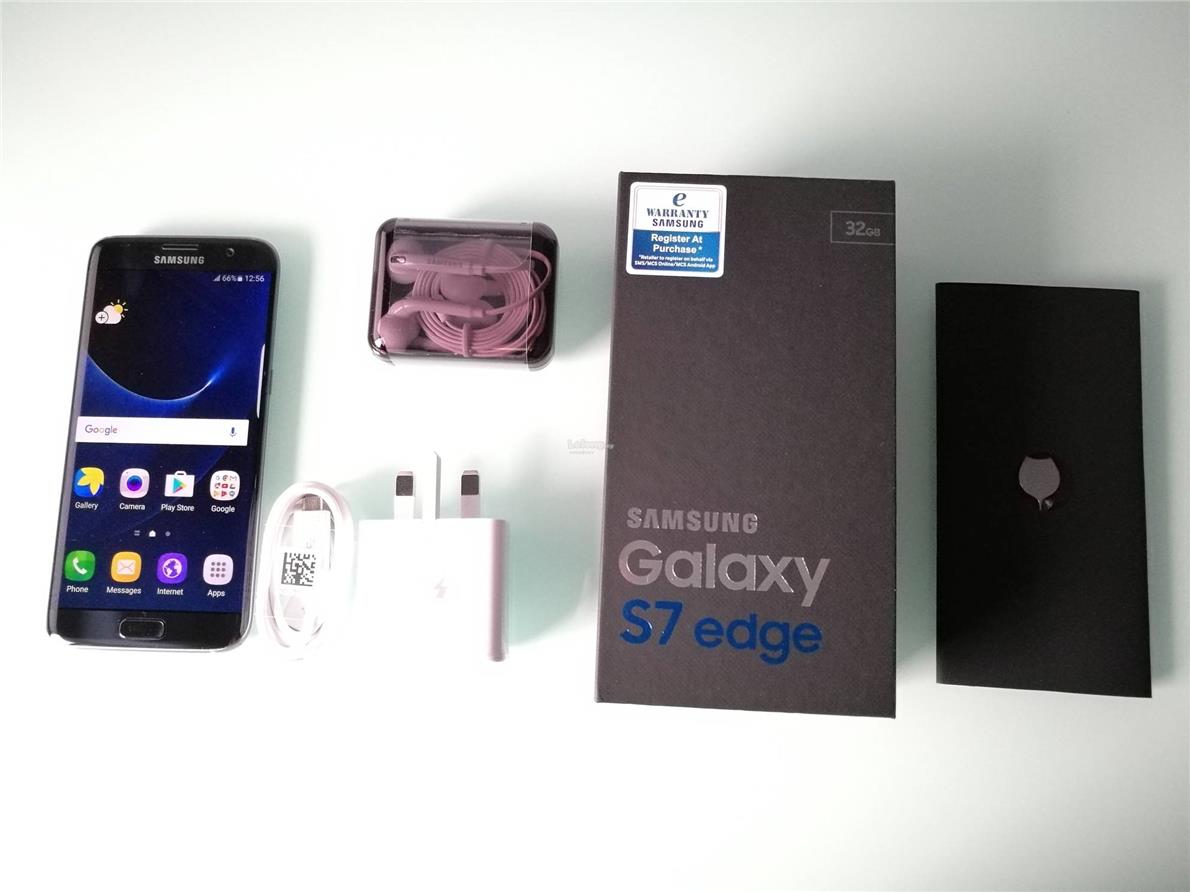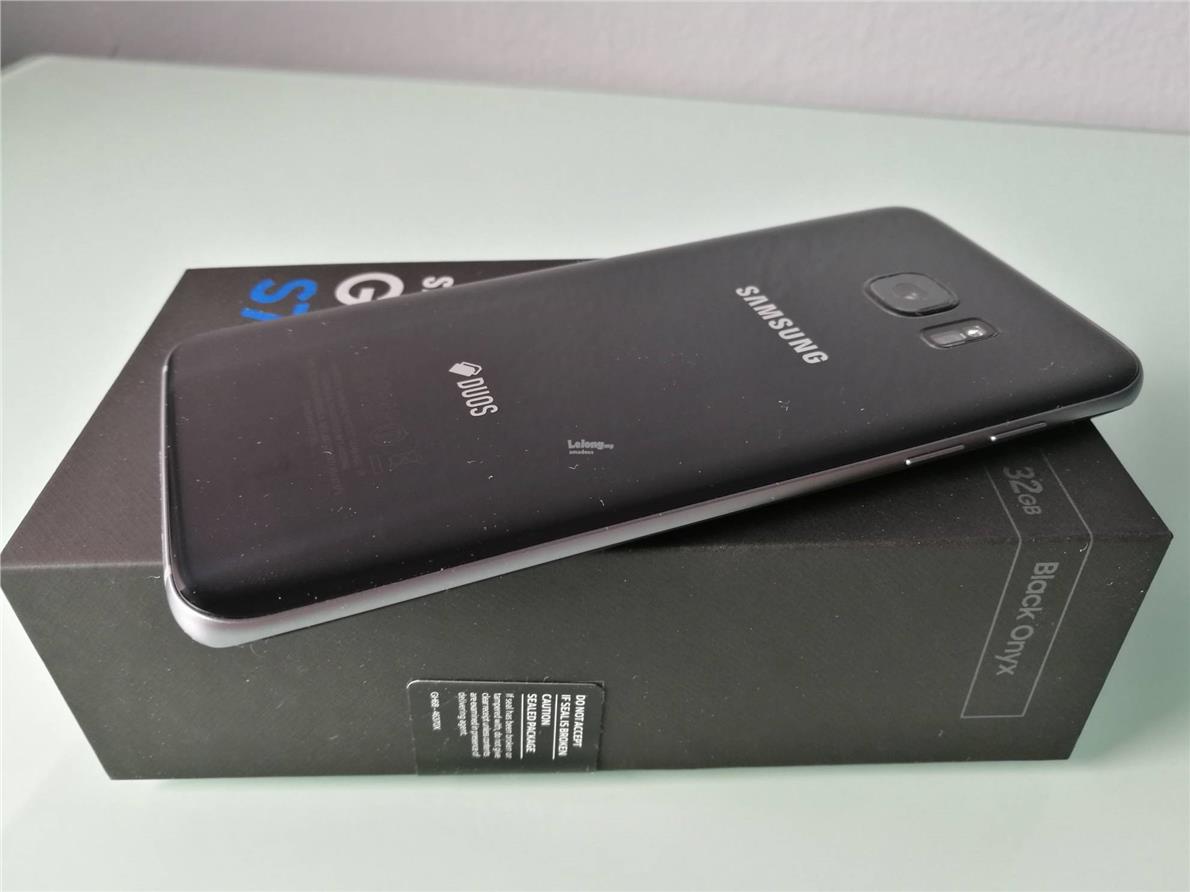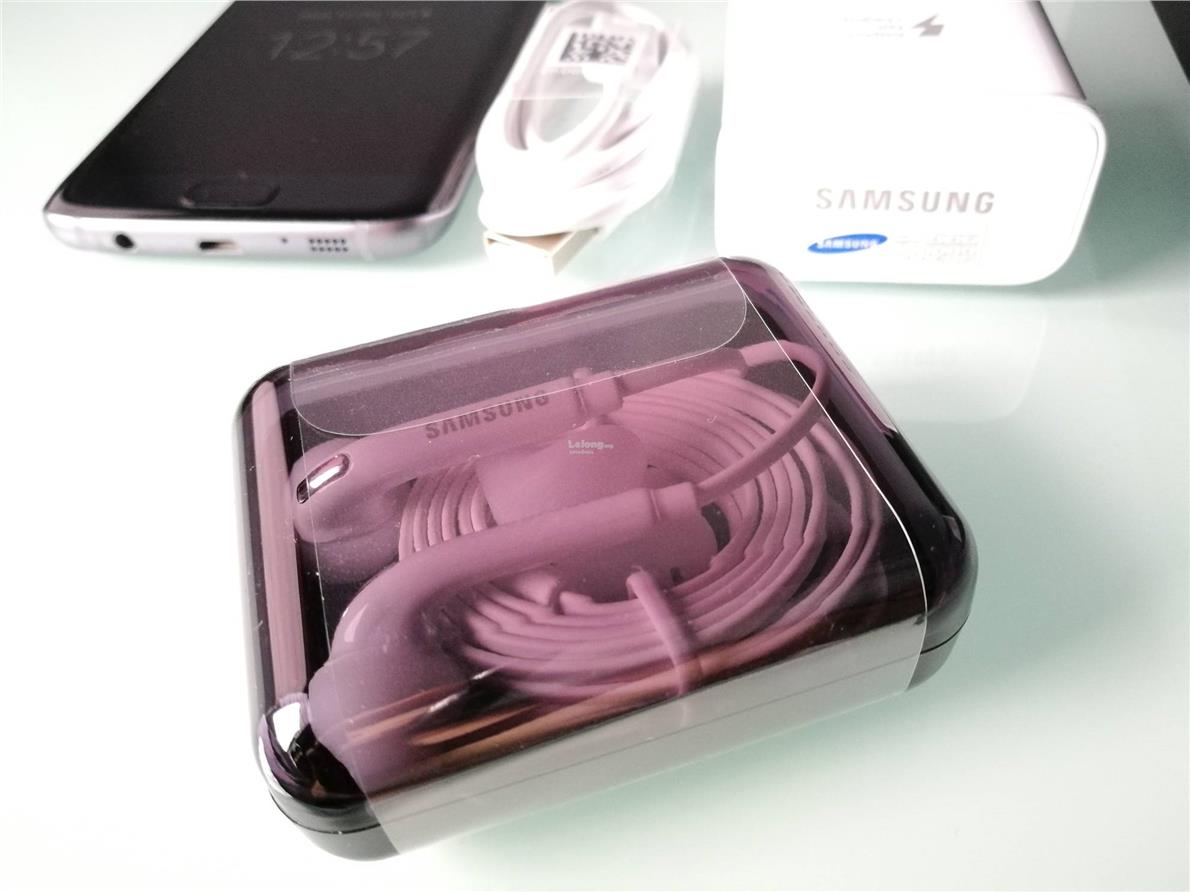 Samsung S7 Edge for bid.
Condition is EXCELLENT as its used for spare phone.
Original warranty by Samsung Malaysia until 1st August 2017
bought the phone for RM 3,099 at Mid Valley Megamall. Original receipt is provided to winner
All items included. Accessories such as headphone is NEW and still in plastic packaging.
Phone is 100% in excellent condition. No problems. selling as i am upgrading to iphone7
successful winner is welcome to COD with me at Mid Valley to test out the phone first before paying. outstation buyer will be by courier
Questions & Answers
Do you have any questions to ask merchant about this product
Bidders
| Bidder | Bid (RM) | Date | Status |
| --- | --- | --- | --- |
| kamalgani (5: 0+, 100.00%) | 2055 | 26 Oct 2016 03:07:00 AM | Won |
| iPhantomLord (9: 0+, 100.00%) | 2050 | 26 Oct 2016 03:07:00 AM | Lost |
| kamalgani (5: 0+, 100.00%) | 2045 | 26 Oct 2016 03:06:00 AM | Lost |
| iPhantomLord (9: 0+, 100.00%) | 2040 | 26 Oct 2016 03:06:00 AM | Lost |
| kamalgani (5: 0+, 100.00%) | 2035 | 26 Oct 2016 03:03:00 AM | Lost |
| iPhantomLord (9: 0+, 100.00%) | 2030 | 26 Oct 2016 03:03:00 AM | Lost |
| kamalgani (5: 0+, 100.00%) | 2025 | 26 Oct 2016 03:03:00 AM | Lost |
| iPhantomLord (9: 0+, 100.00%) | 2020 | 26 Oct 2016 03:03:00 AM | Lost |
| kamalgani (5: 0+, 100.00%) | 2015 | 26 Oct 2016 03:03:00 AM | Lost |
| iPhantomLord (9: 0+, 100.00%) | 2010 | 26 Oct 2016 03:03:00 AM | Lost |
| kamalgani (5: 0+, 100.00%) | 2005 | 26 Oct 2016 03:03:00 AM | Lost |
| iPhantomLord (9: 0+, 100.00%) | 2000 | 26 Oct 2016 03:03:00 AM | Lost |
| kamalgani (5: 0+, 100.00%) | 1995 | 26 Oct 2016 03:03:00 AM | Lost |
| iPhantomLord (9: 0+, 100.00%) | 1990 | 26 Oct 2016 03:03:00 AM | Lost |
| kamalgani (5: 0+, 100.00%) | 1985 | 26 Oct 2016 03:02:00 AM | Lost |
| iPhantomLord (9: 0+, 100.00%) | 1980 | 26 Oct 2016 03:02:00 AM | Lost |
| kamalgani (5: 0+, 100.00%) | 1975 | 26 Oct 2016 03:02:00 AM | Lost |
| iPhantomLord (9: 0+, 100.00%) | 1970 | 26 Oct 2016 03:02:00 AM | Lost |
| kamalgani (5: 0+, 100.00%) | 1965 | 26 Oct 2016 01:04:00 AM | Lost |
| Annfoo (10: 0+, 100.00%) | 1960 | 26 Oct 2016 01:04:00 AM | Lost |
| Annfoo (10: 0+, 100.00%) | 1955 | 25 Oct 2016 03:24:00 PM | Lost |
| kamalgani (5: 0+, 100.00%) | 1950 | 25 Oct 2016 03:23:00 PM | Lost |
| Annfoo (10: 0+, 100.00%) | 1950 | 25 Oct 2016 03:23:00 PM | Lost |
| kamalgani (5: 0+, 100.00%) | 1935 | 23 Oct 2016 03:27:00 PM | Lost |
| yipwaizun (1: 0+, 100.00%) | 1930 | 23 Oct 2016 03:27:00 PM | Lost |
| yipwaizun (1: 0+, 100.00%) | 1925 | 23 Oct 2016 03:26:00 PM | Lost |
| kamalgani (5: 0+, 100.00%) | 1920 | 23 Oct 2016 03:26:00 PM | Lost |
| yipwaizun (1: 0+, 100.00%) | 1910 | 20 Oct 2016 11:21:00 PM | Lost |
| kamalgani (5: 0+, 100.00%) | 1905 | 19 Oct 2016 06:15:00 PM | Lost |
| Soalat (3: 11+, 100.00%) | 1900 | 19 Oct 2016 06:14:00 PM | Lost |
| kamalgani (5: 0+, 100.00%) | 1898 | 19 Oct 2016 06:14:00 PM | Lost |
| Soalat (3: 11+, 100.00%) | 1893 | 18 Oct 2016 11:52:00 PM | Lost |
| d0m1n8t0r (4074: 74+, 100.00%) | 1888 | 18 Oct 2016 11:52:00 PM | Lost |
| d0m1n8t0r (4074: 74+, 100.00%) | 1805 | 18 Oct 2016 11:52:00 PM | Lost |
| Soalat (3: 11+, 100.00%) | 1800 | 18 Oct 2016 11:52:00 PM | Lost |
| d0m1n8t0r (4074: 74+, 100.00%) | 1705 | 18 Oct 2016 11:51:00 PM | Lost |
| Soalat (3: 11+, 100.00%) | 1700 | 18 Oct 2016 11:51:00 PM | Lost |
| d0m1n8t0r (4074: 74+, 100.00%) | 1625 | 17 Oct 2016 05:25:00 PM | Lost |
| Crystallinem3 (5: 4+, 100.00%) | 1620 | 17 Oct 2016 05:25:00 PM | Lost |
| d0m1n8t0r (4074: 74+, 100.00%) | 1600 | 17 Oct 2016 05:25:00 PM | Lost |
| Crystallinem3 (5: 4+, 100.00%) | 1595 | 17 Oct 2016 05:25:00 PM | Lost |
| d0m1n8t0r (4074: 74+, 100.00%) | 1590 | 17 Oct 2016 05:25:00 PM | Lost |
| Crystallinem3 (5: 4+, 100.00%) | 1585 | 17 Oct 2016 05:25:00 PM | Lost |
| d0m1n8t0r (4074: 74+, 100.00%) | 1580 | 17 Oct 2016 05:24:00 PM | Lost |
| Crystallinem3 (5: 4+, 100.00%) | 1575 | 17 Oct 2016 05:24:00 PM | Lost |
| d0m1n8t0r (4074: 74+, 100.00%) | 1570 | 17 Oct 2016 05:24:00 PM | Lost |
| Crystallinem3 (5: 4+, 100.00%) | 1565 | 17 Oct 2016 05:24:00 PM | Lost |
| d0m1n8t0r (4074: 74+, 100.00%) | 1560 | 17 Oct 2016 02:02:00 PM | Lost |
| wakalif (289: 13+, 100.00%) | 1555 | 17 Oct 2016 02:02:00 PM | Lost |
| wakalif (289: 13+, 100.00%) | 1205 | 17 Oct 2016 01:14:00 PM | Lost |
| Vill (133: 4+, 100.00%) | 1200 | 17 Oct 2016 01:14:00 PM | Lost |
| wakalif (289: 13+, 100.00%) | 1135 | 17 Oct 2016 01:14:00 PM | Lost |
| Vill (133: 4+, 100.00%) | 1130 | 17 Oct 2016 01:14:00 PM | Lost |
| wakalif (289: 13+, 100.00%) | 1125 | 17 Oct 2016 01:13:00 PM | Lost |
| Vill (133: 4+, 100.00%) | 1120 | 17 Oct 2016 01:13:00 PM | Lost |
| wakalif (289: 13+, 100.00%) | 1115 | 17 Oct 2016 01:13:00 PM | Lost |
| Vill (133: 4+, 100.00%) | 1110 | 17 Oct 2016 01:13:00 PM | Lost |
| wakalif (289: 13+, 100.00%) | 1105 | 16 Oct 2016 07:18:00 PM | Lost |
| Sim1515 (1094: 9+, 100.00%) | 1100 | 16 Oct 2016 07:18:00 PM | Lost |
| wakalif (289: 13+, 100.00%) | 1006 | 16 Oct 2016 07:15:00 PM | Lost |
| Sim1515 (1094: 9+, 100.00%) | 1001 | 16 Oct 2016 07:15:00 PM | Lost |
| wakalif (289: 13+, 100.00%) | 888 | 16 Oct 2016 08:33:00 AM | Lost |