Hosted @ Lelong Picture Services



Hosted @ Lelong Picture Services



Hosted @ Lelong Picture Services
SAPPHIRE NITRO Radeon™R7 370 2G D5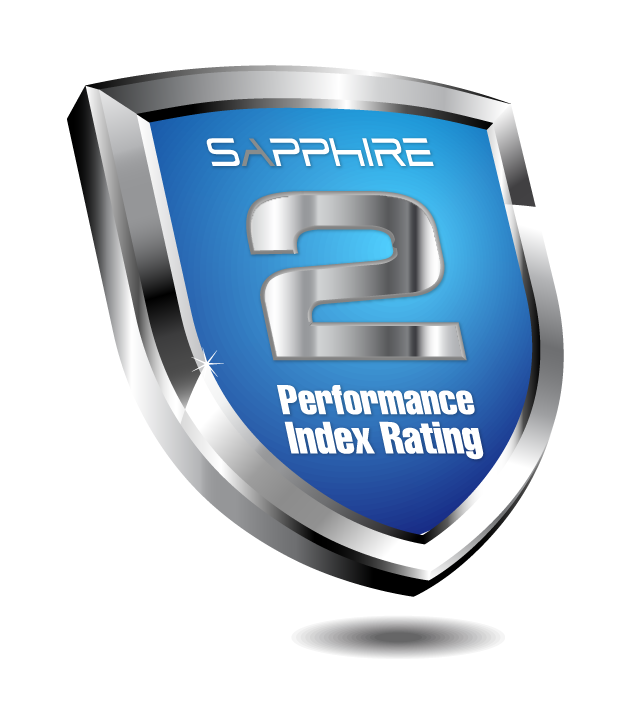 The SAPPHIRE NITRO R7 370 enhanced Intelligent Fan Control (IFC-II) which turns off the fans for silent operation under light load. Its new shroud design and diecast heatsink keep the card running cool, and the use of long life capacitors and SAPPHIRE Black Diamond chokes contribute to consistent performance and high reliability. Based on the latest GCN architecture from AMD, the SAPPHIRE NITRO R7 370 supports DirectX 12 and AMD VSR. With 2GB frame buffer and a SAPPHIRE Performance Index of 2 it is guaranteed to deliver a great gaming experience at 1080p and beyond.
DirectX® 12

DirectX® 12 is a new, "console-like" graphics API from Microsoft® that empowers game developers with more direct and obvious control of PC hardware. This direct or "explicit" control better exposes the hardware resources of AMD Radeon™ GPUs to yield higher hardware throughput and, ultimately, more performance for users. To put it simply: much more efficient hardware through smarter software! At the discretion of a game developer, this superior efficiency can be spent on higher framerates, lower latency (VR), lower power consumption, better image quality, or some calculated balance of all four. In any scenario, gamers stand to benefit greatly from choosing AMD hardware to run their favorite DirectX® 12 game.
AMD Eyefinity Technology
Multidisplay technology for gaming, productivity and entertainment
We are taking you beyond the boundaries of traditional PC displays. AMD Eyefinity technology expands the traditional limits of desktop computing by multiplying your screen area. With multiple monitors, games become more immersive, workstations become more useful and you become more productive (an average of 42% more productive according to one study).
Take your PC games to the next level of reality and immersion. Most modern games look great on three screens, and only AMD Radeon™ graphics offer you the ability to play across five screens for an eye-popping gaming experience. Other combinations and configurations with up to six screens work too.1 Create your dream display.
AMD Crossfire™
Harness the power of multiple GPUs
AMD CrossFire™ technology is the ultimate multi-GPU performance gaming platform. Unlocking game-dominating power, AMD CrossFire™ harnesses the power of two or more discrete graphics cards working in parallel to dramatically improve gaming performance.1 AMD CrossFire™ technology ready graphics cards fit practically every budget. With the flexibility to combine two, three or four GPUs, AMD CrossFire™ technology is the perfect solution for those who demand extreme performance.
Frame Rate Target Control
Real time control of maximum rendered frames displayed per second. DFC is aimed at providing smoother gameplay by limiting the maximum displayed frames per second for games whose frame latency vary too much, for example, if a game is keeping frame rate between 50 and 80 FPS, you can set a limit of 45 FPS and enjoy a smoother experience thanks to more stable frame latency. Even if the game is capable to deliver 60 FPS, DFC set to 60 FPS as target can also help by smoothing the frame latency .
specification
GPU
1024 Stream Processors
28 nm
Graphics Core Next (GCN)
985 MHz Engine Clock
Interface
PCI-Express 3.0
Memory
256 bit Memory Bus
GDDR5 Memory Type
5600 MHz Effective Memory Clock
2048 MB Size
BIOS Support
Legacy BIOS
UEFI BIOS
Displays
Maximum 3 Outputs
Output
1 x DVI-I
1 x DVI-D
1 x HDMI
1 x DisplayPort
Resolution
4096x2160 Pixel DisplayPort Resolution
2560x1600 Pixel Dual Link DVI Resolution
4096x2160 HDMI Resolution
API
OpenGL® 4.5
OpenCL 2.0
DirectX® 12
Shader Model 5.0
Feature
AMD CrossFire
AMD PowerTune
AMD ZeroCore Power Technology
AMD Eyefinity
AMD HD3D Technology
Intelligent Fan Control
AMD Virtual Super Resolution(VSR)
AMD TrueAudio technology
Cooling
Single fan
Form Factor
2 Part Slot Occupied
6.7 x 4.6 x 1.46 Dimension /Inch
170 X 116.5 X 37 Dimension /mm
Power Consumption
150W
OS
Windows 10 Windows 8/8.1 Windows 7
System Requirement
500 Watt Power Supply (Suggestion)
1 x 6-pin AUX Power Connector
CD-ROM or DVD-ROM drive for installing software
PCI Express® 2.0 or higher version based PC is required with one X16 lane graphics slot available on the motherboard in order for the card to be compatible with.
Accessory
Specifications provided here are for guidance only. Please check with your regional distributor or dealer for latest specifications.
Colors of PCB or other components may differ from those illustrated.
SAPPHIRE reserves the right to update or revise specifications without prior notice.
All trademarks and logos are acknowledged as the property of their respective holders.