Hosted @ Lelong Picture Services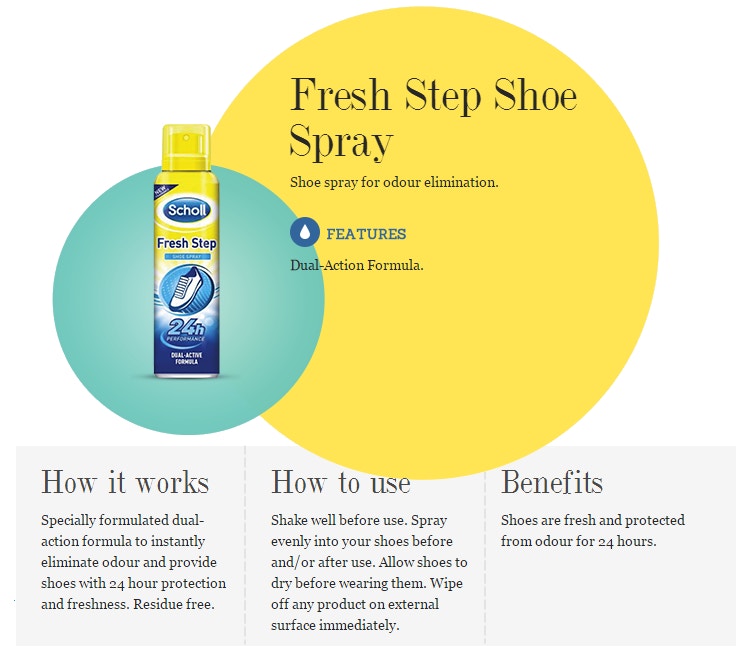 Quick drying spray that contains a powerful neutralizing agent to kill bacteria that causes shoe odour. Keeps feet fresh and odour-free while prolonging shoe life.
Dries with no residue so you can have the confidence to take off your shoes anywhere and anytime.
Suitable for all types of shoes.

Last Updated @ 10/12/2016 8:36:09 AM