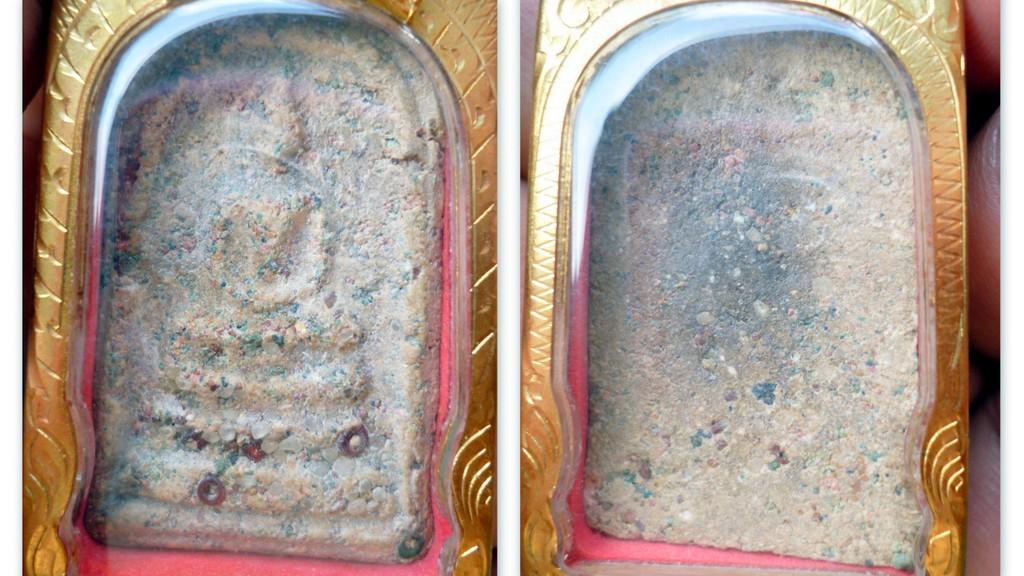 AJ TOH POWDER  PIM SOMDEJ  PHRATATH  WAT PHANOM , AROUND 2400'S BE

BEAUTIFULL SUPERB PIM , ABSOLUTE POWER  FROM THE FAMOUS SOMDEJ PUTTHA  CHARN TOH

GAURANTEED GENUNINE ORGINAL PIM , NO REMAKES  NO FAKES  NO SOME BODY ELSE MADE 

FOR  MORE PICTURES AT 300X  ZOOM CLOSEUPS  AND  VIDEOS , GO TO FACEBOOK ACCOUNT , SOMDEJKING KING

YOU NEED  LOTS AND  LOTS  OF EXPERIENCE  TO BE  ABLE TO DIFFERENTIATE THE  REAL POWDER OF  AJARN TOH.

SEEING ITSELF IS NOT ENOUGH , TO BE  ABLE TO FEEL THE POWER IS THE  ABSOLUTE .

Thai amulets collector believe that Phra Somdej amulet is best for strong protection and give the wearer Smooth sailing in life, Good business luck, Wealth fetching, Overcome all obstacles in life, Good in Business, Protection from harm and danger, Protection from evil spirit and Increase your personal good luck.

TOGETHER WITH AJARN TOH'S POWDER AND BLESSINGS- CHANTED WITH THE MOST POWERFULL KATHA BLESSING - THE CHINNABUNCHORN KATHA , BUDDHA SARIRAS AND RELICS , MAKING THIS AMULET VERY POWERFULL AND OF COURSE NAMED THE KING OF ALL AMULETS.