Instruction for screen protector for mobile phone
Installation Methods for clear or anti-glare screen protector
Step 1. Check Film Size Clean both hands and LCD screen and adjust the location where the film would be on the LCD screen (Please arrange the film to the center of LCD before you take off all vinyl out of the hard film )

Step 2. Clean LCD Clean the LCD with cleaner and micro fiber cloth included. If there is a dust left on the LCD, that can cause a bubble. Apply cleaner on the cloth, not on LCD.

Step3. Film Installation Take off 1/3 of back PET and begin to apply it on the area you desire on LCD. Take off the rest of back PET as your fully attach the film.

Step4. Remove bubbles with a Credit Card Remove bubbles by using your credit card with the film, If you see bubbles after installation, lift up the film with a tape and re-attach it or slide the bubble to the sides very slowly and carefully with acredit card.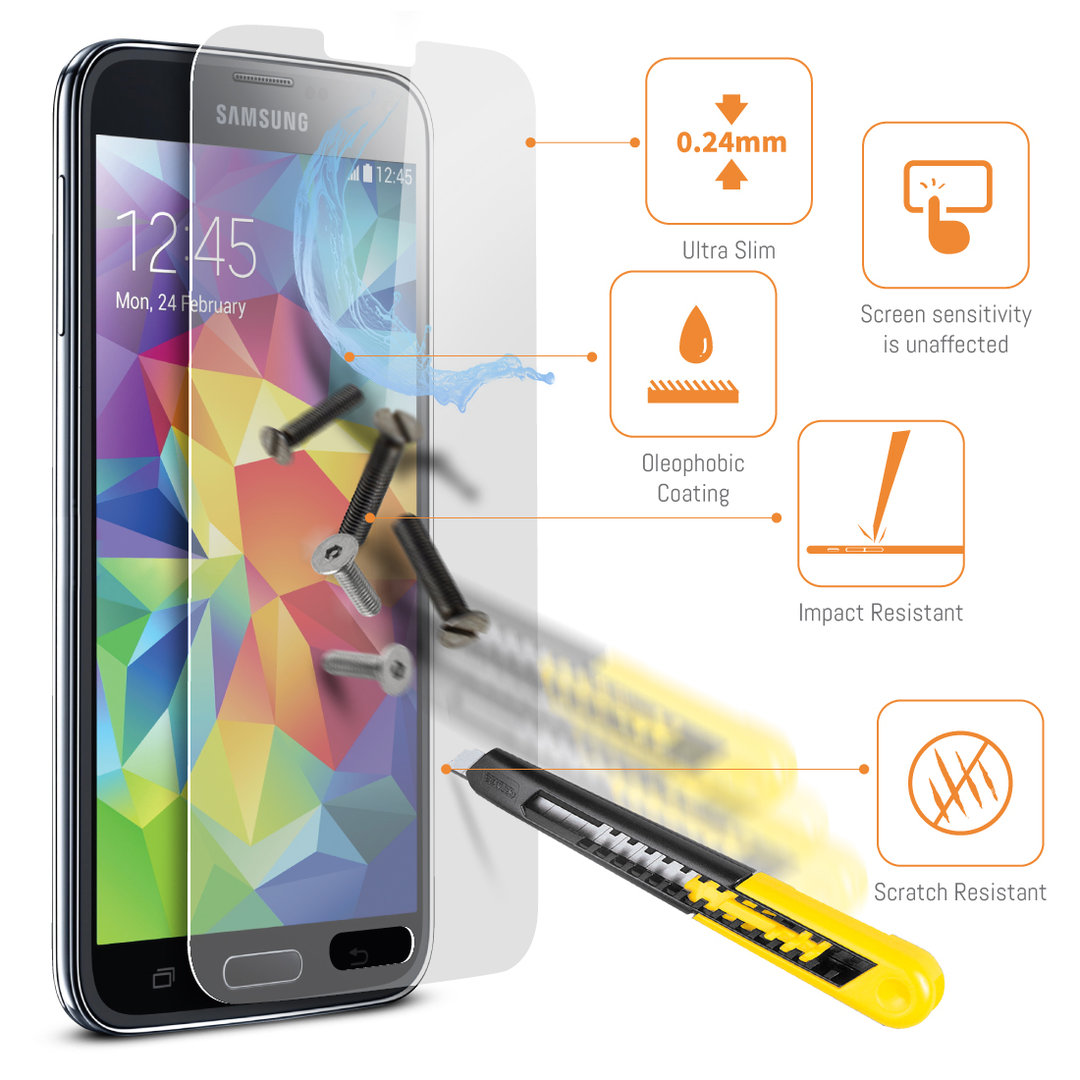 Note
1. Please do not perform installation in a dusty environment.
2. Please read installation steps from the two tabs on the front and back protector layers before performing installation.
3. Protect your cell phone's LCD screen against dust and scratches and eliminate glare.
4. Designed for perfect fit with the LCD screen.
5. Offers tough, durable, transparent surface while keeping the LCD screen clean and unscratched.

Last Updated @ 10/18/2016 4:21:17 PM