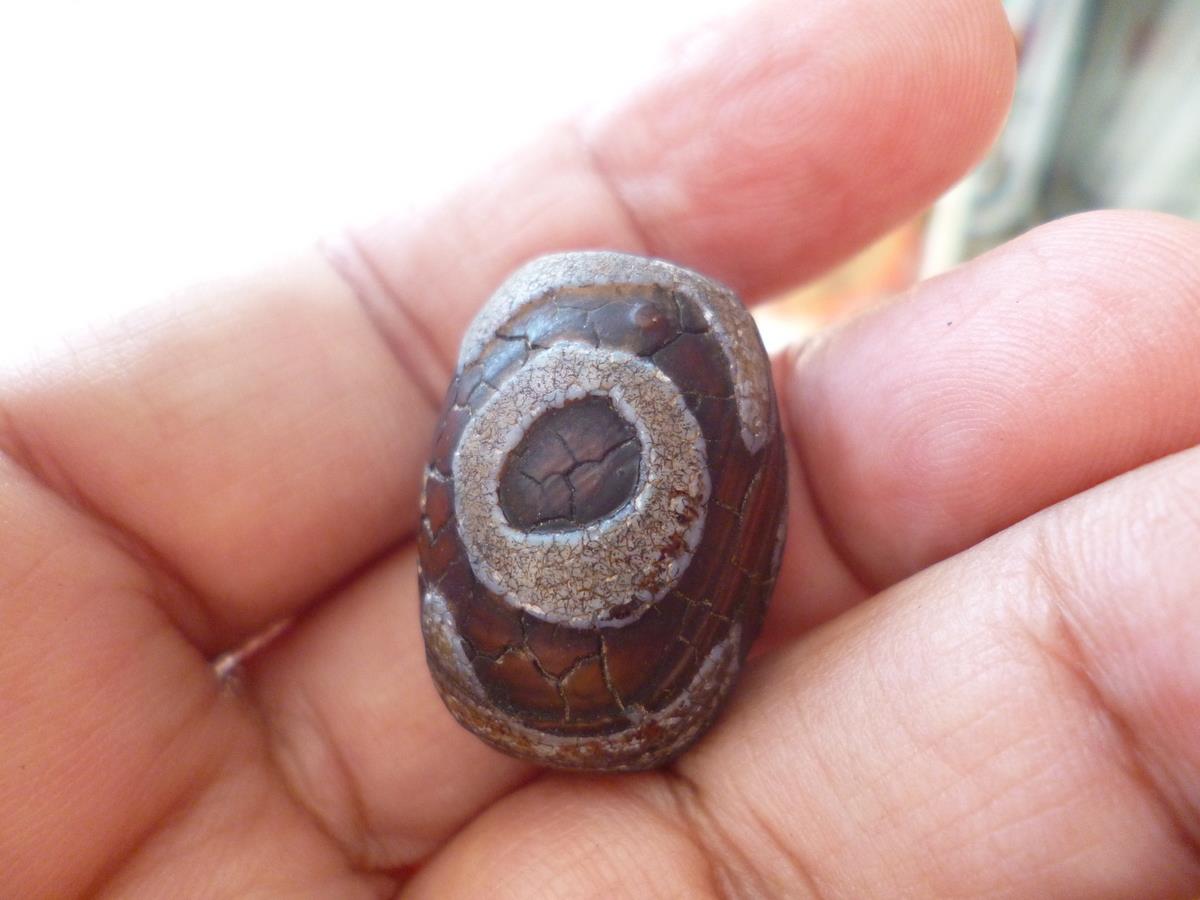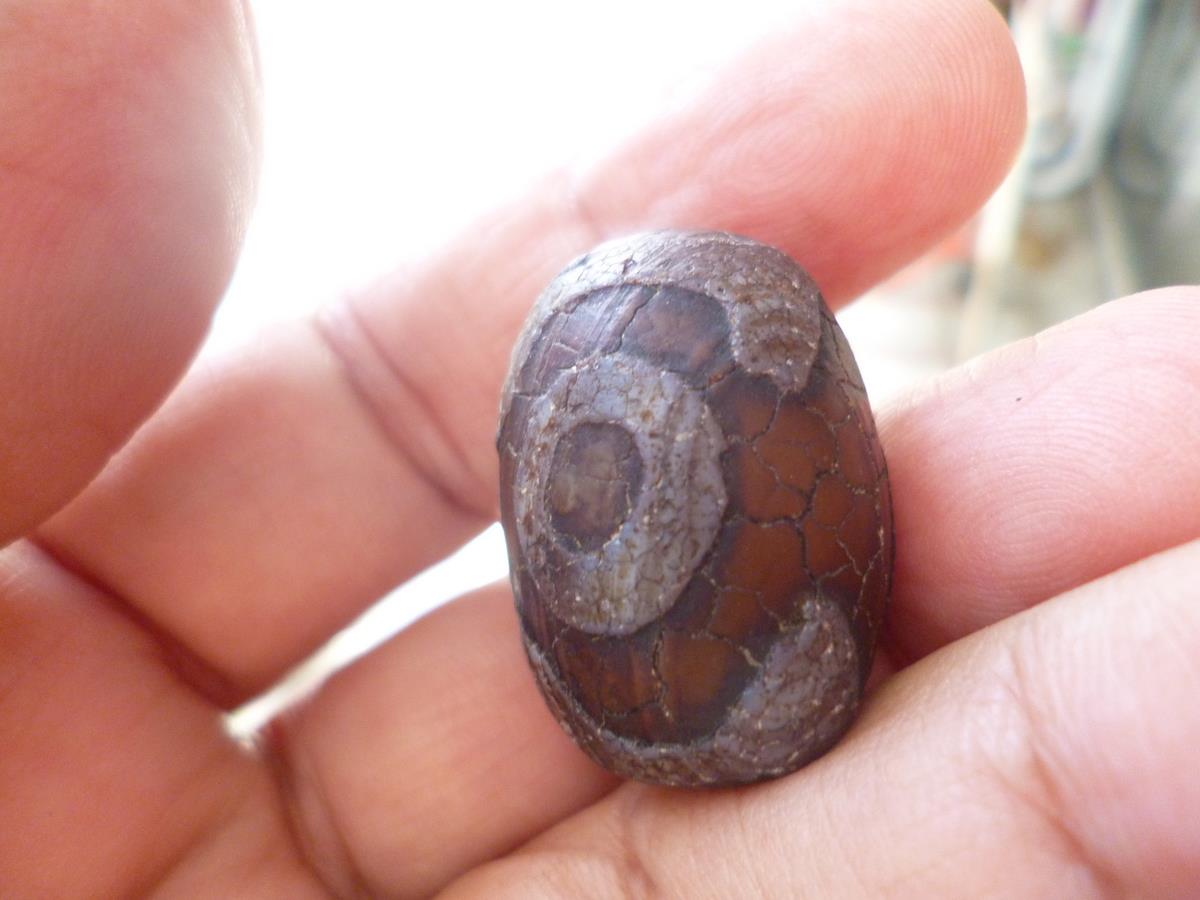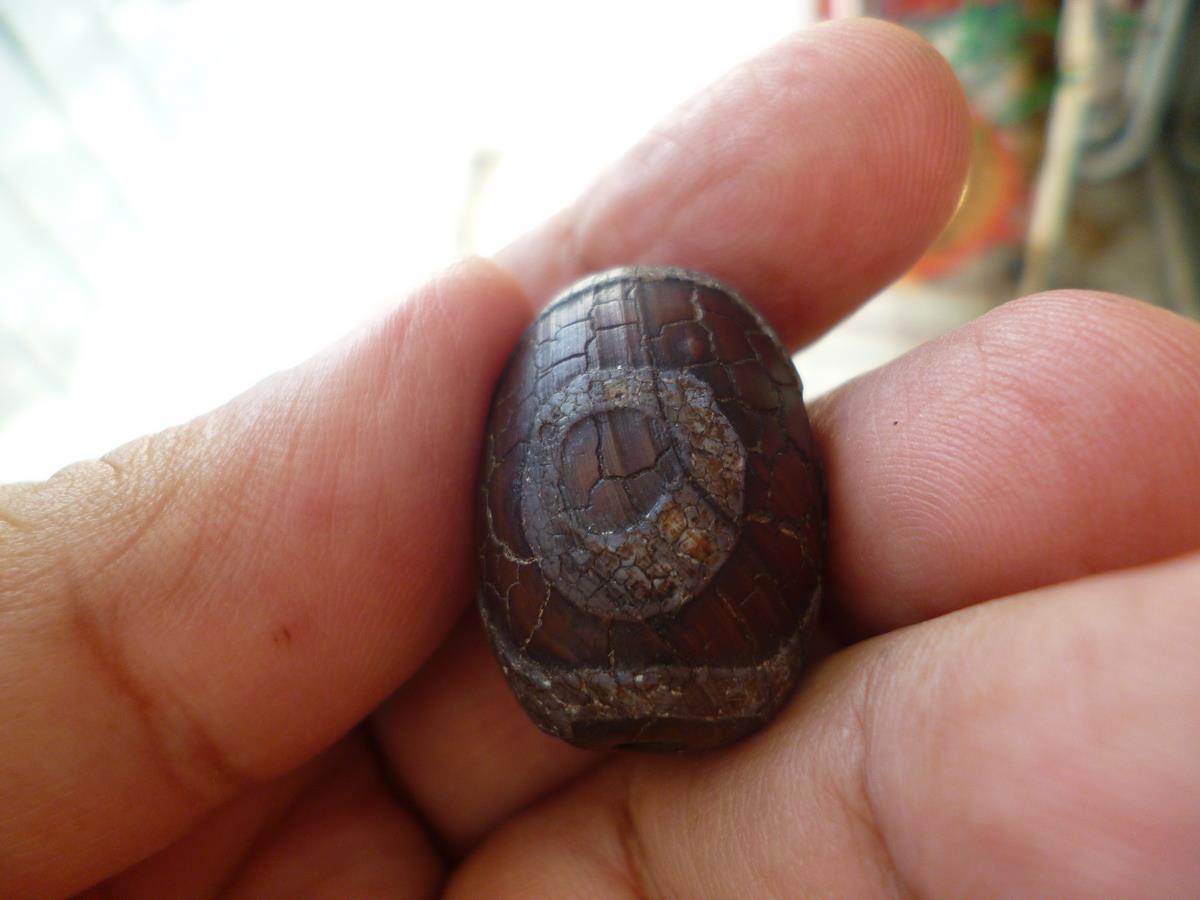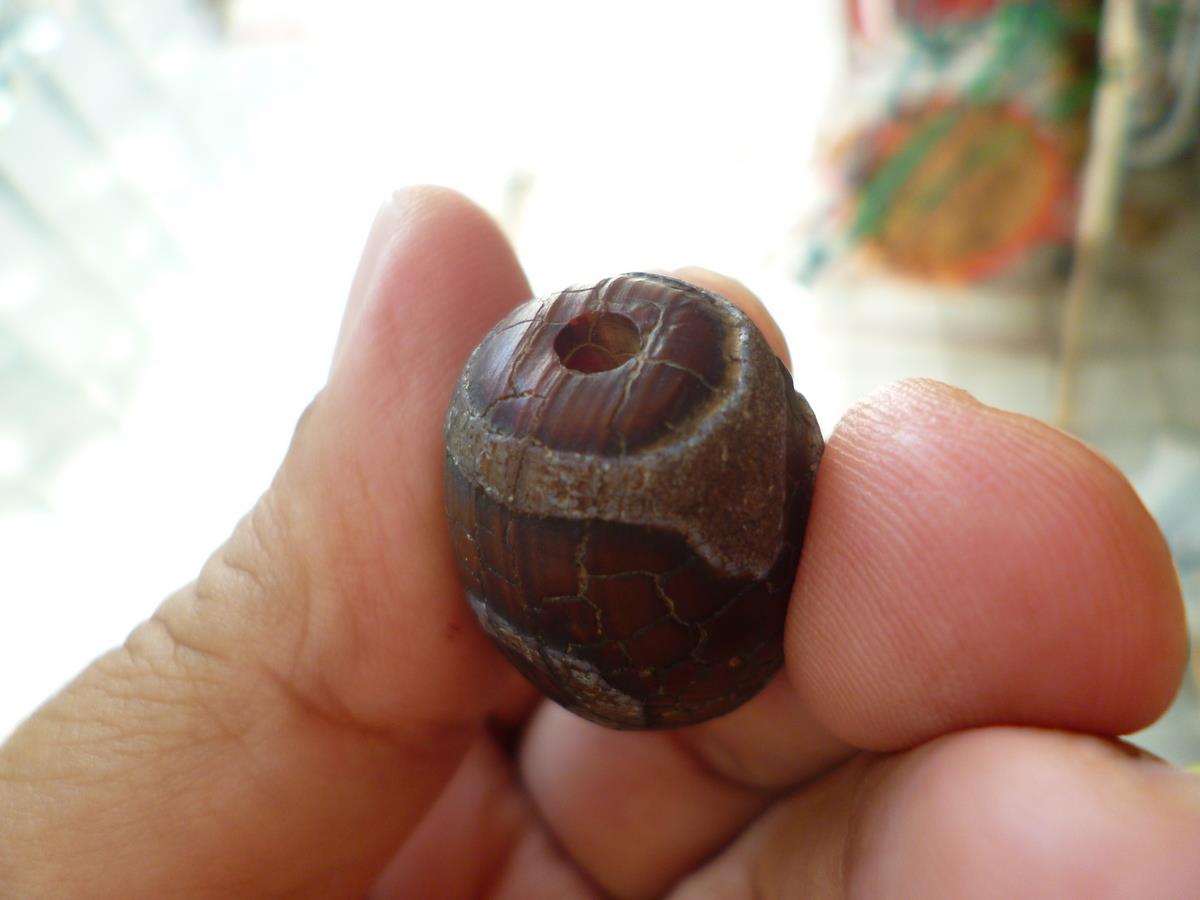 TIBETAN DZI GONE  THRU BURNT  FIRE  RITUAL  3  EYE

TO ENHANCED  THE DZI , EVEN MORE POWERFUL 

100%  GENUINE , NO FAKE STUFFS.

3 EYE BRINGS LONGEVITY , HONOUR , AND HAPPINESS. 

Fire Burial Dzi Bead: These Dzi beads are very special and very rare beads. They should be considered investment beads when found as they are rare, old, usually plus 500 years and if in good condition very valuable. Fire Burial Dzi beads are beads that have been used in specific Tibetan ceremonies. As part of the ceremony these beads are buried deep in the coals of a fire. Later when the bead is retrieved it has the whitish, rusty exterior that makes fire burial beads so distinctive and desirable. Fire burial Dzi should all be considered healing and or tonic beads. Usually the bead is chosen to go into the fire because it has proven itself as a Dzi bead. It has usually been credited with some sort of miracle or healing. Generally small divots or chips will be chipped from the bead. These tiny chips do not decrease the value of the bead. They actually increase its value. The chips will be ground up and used in potions or medicines for others. The design on the outside of the bead is usually reapplied after the fire. This is why the design is often times quite bright and almost new looking. The fire damages the original design. The design on the bead will tell you what it chooses to assist its owner with. Fire burial beads however, are many, many times stronger than another normal bead of the same type. Fire burial Dzi beads are considered so powerful and there are so few of them that it used to be only the highest ranked Tibetans and priests owned them.