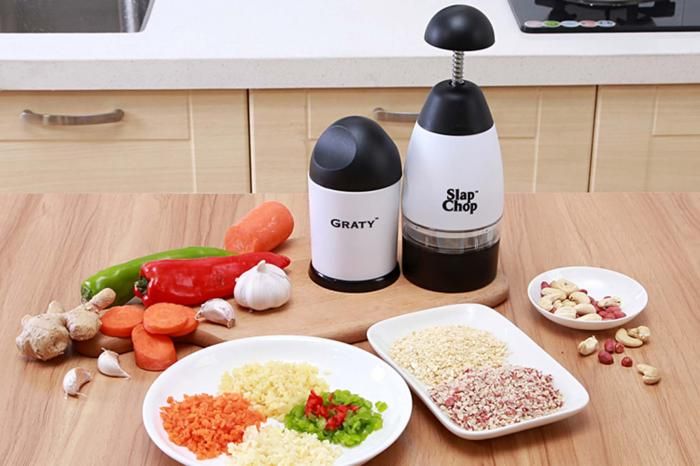 DESCRIPTION :
The Slap Chop is your all purpose chopper for all your chopper needs. 
Food processors are too bulky, and most kitchen slicer-chopper gadgets
hace too many parts. With Slap Chop, the more you slap it the finer it gets!
Features: 
- Never need to switch blades
- Dice, chop and mince in seconds
- Combine food as you chop
- Rotating stainless steel blades
- With every slap, the finer the food gets
- Open up for easy cleaning and it's dishwasher safe
- Chop up vegetables, nuts, chocolate and fruits quickly and easily
- Great for onions and even garlic so your fingers don't smell and it saves time
- Separate outer skin from onions and garlic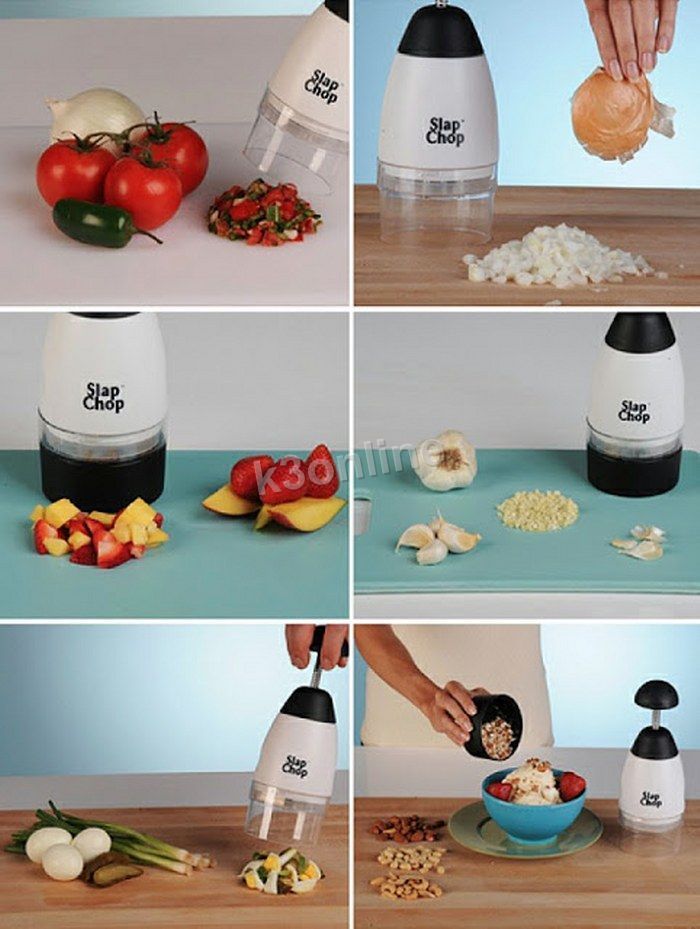 CAUTION:
1. The SLAP CHOP blades are extremely sharp. Keep fingers and hand away from 
blades while chopping. Use caution while disassembling, cleaning, and reassembling.
2. Use by adults only.
3. Keep the SLAP CHOP out of reach of children.
Package including:
1x SLAP CHOP + 1x Graty