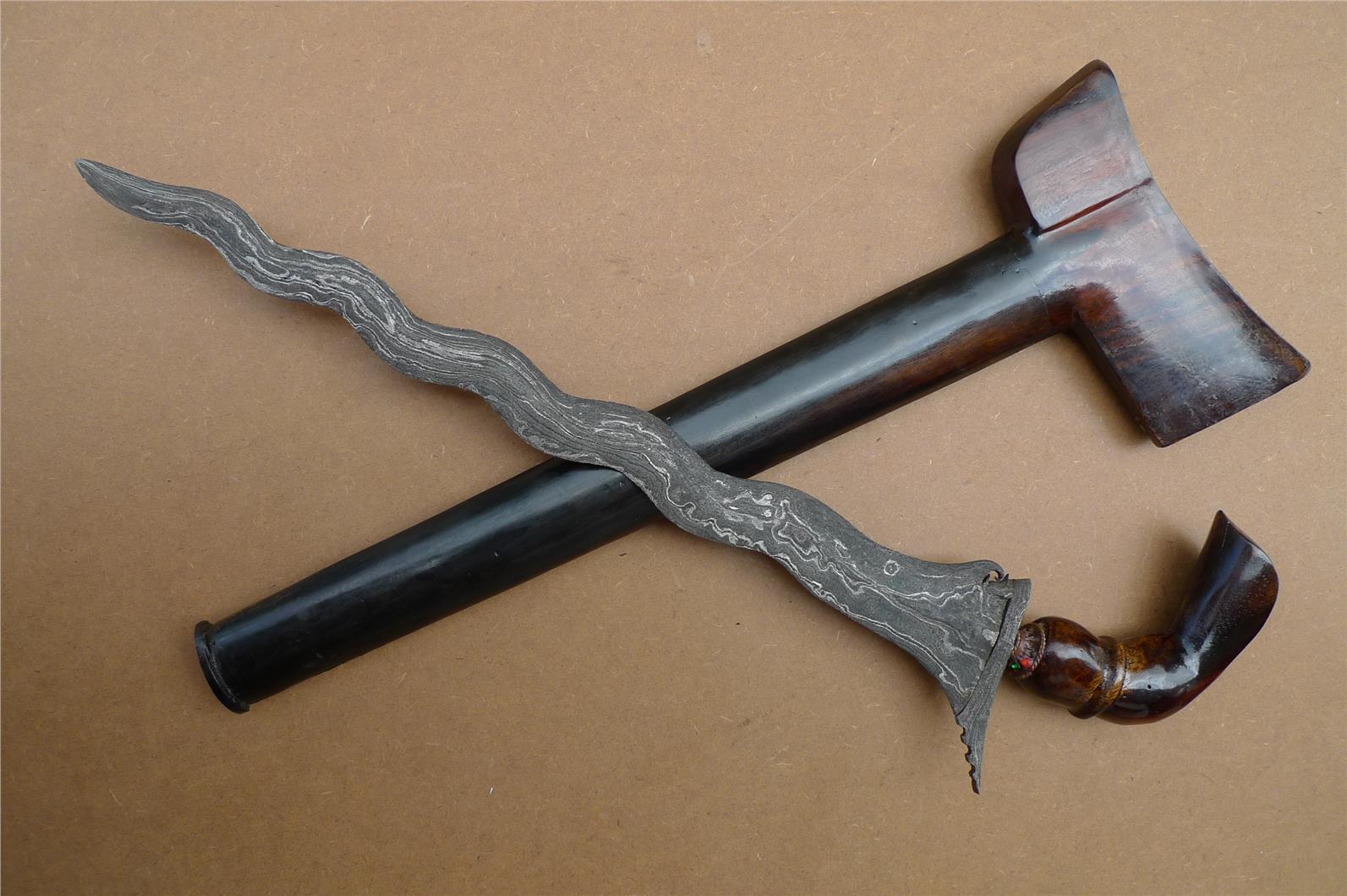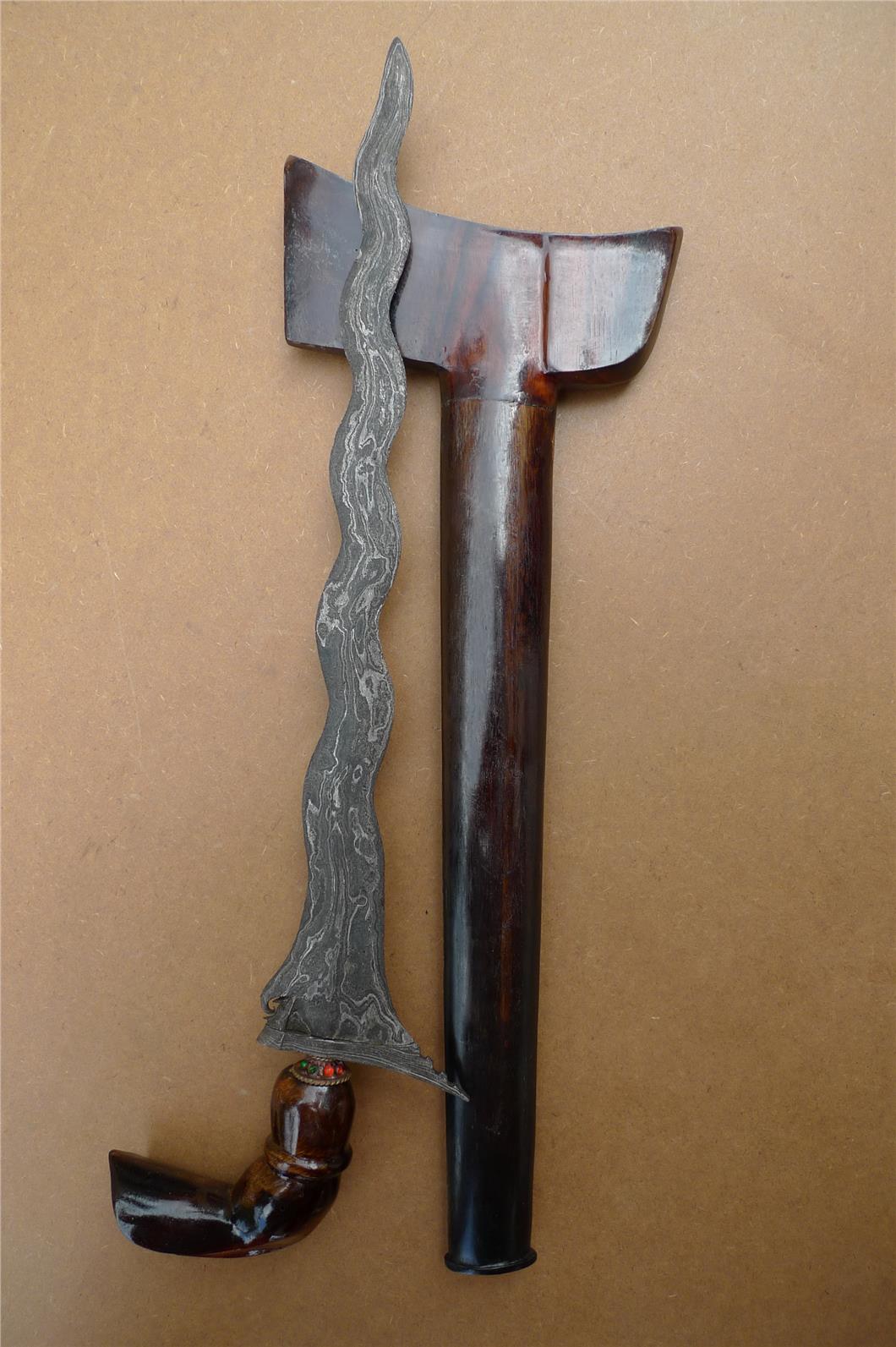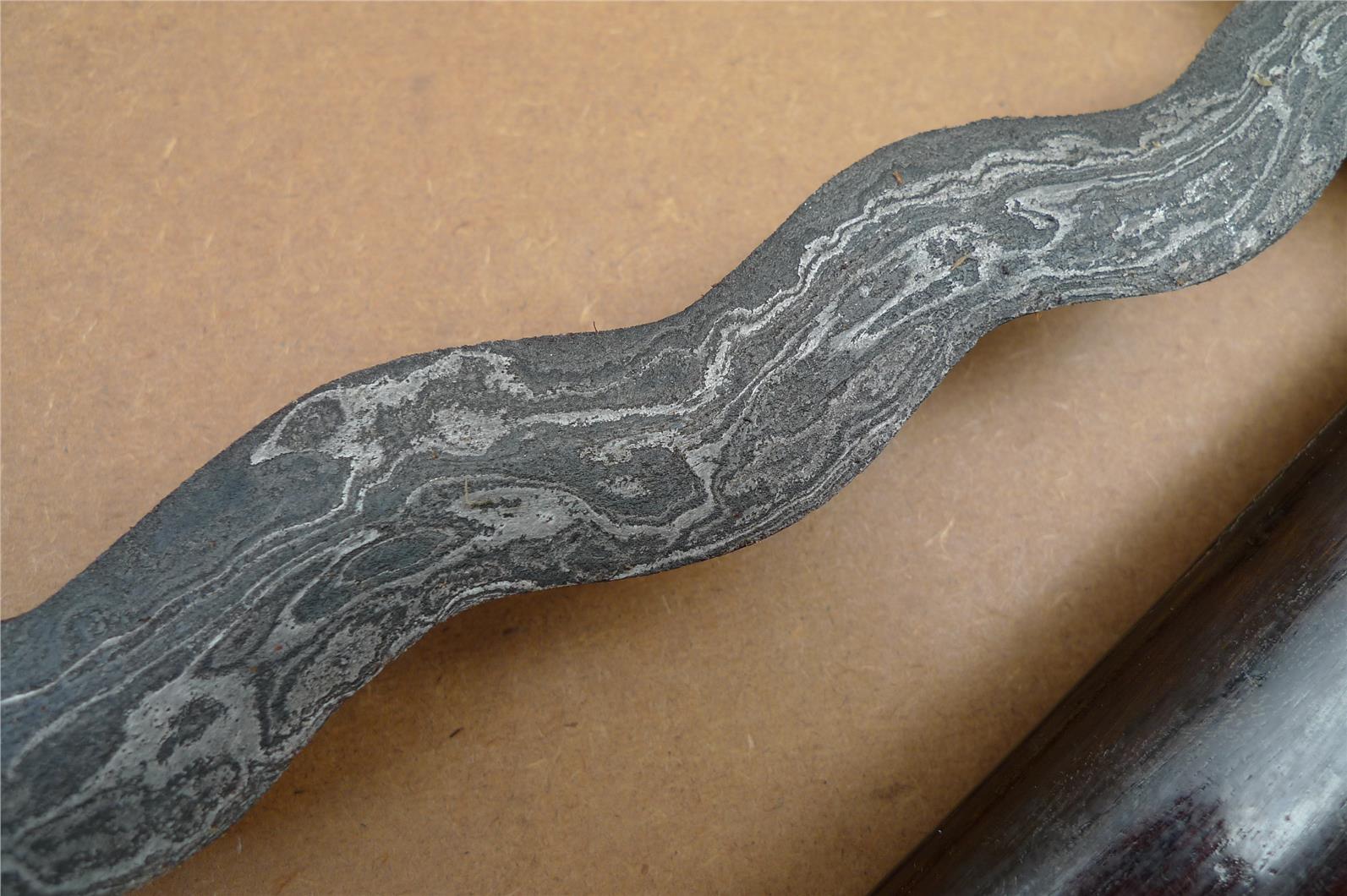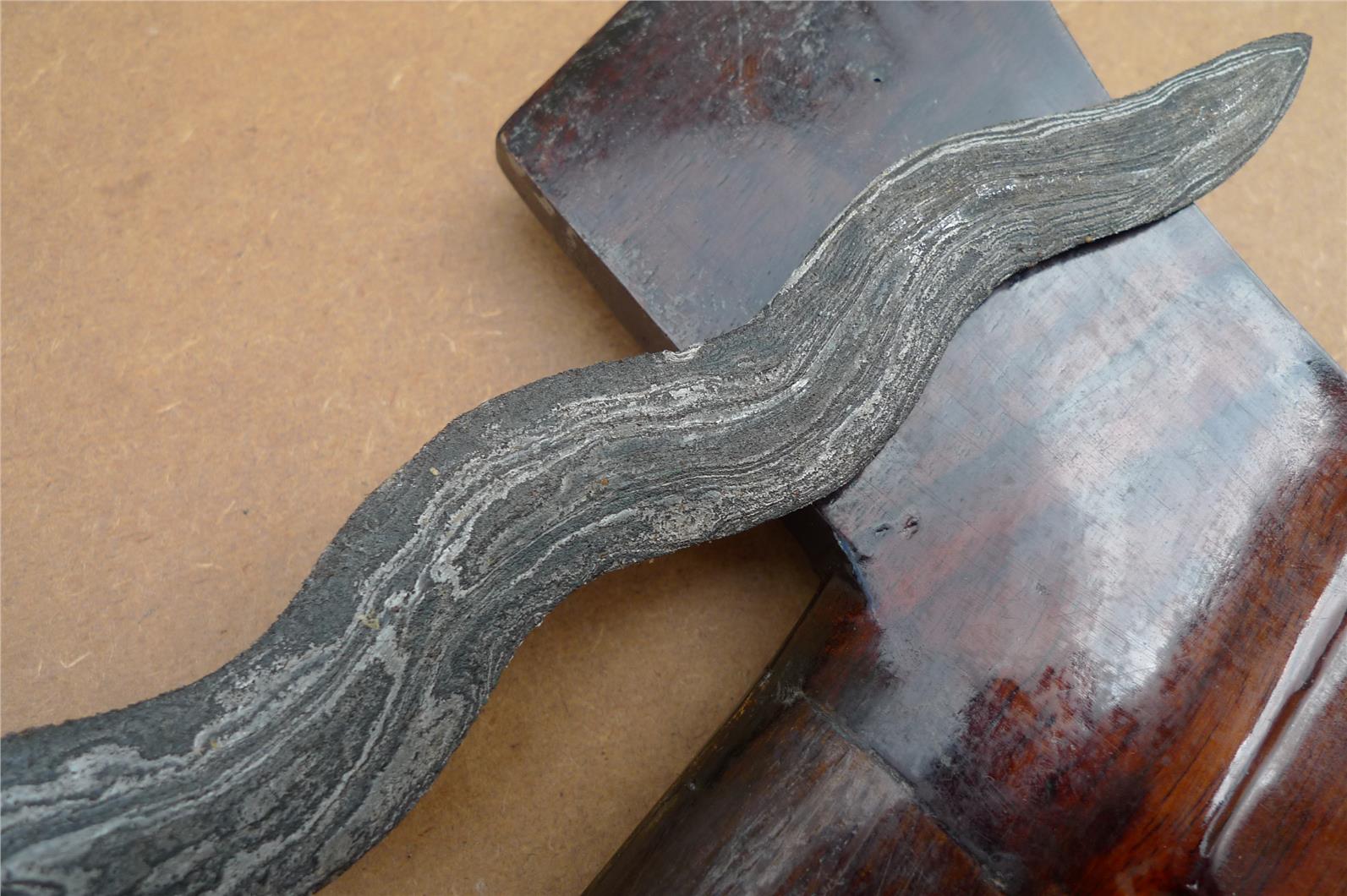 WE 01879:

Expensive exterior(sheath) & beautiful interior(blade). The Eleven Luk blade is simply beautiful, delicately decorated with white Pamor Pattern, whereas the sheath were made from quality Sawo (Manilkara Zapota) wood. Circa 1990. Excellent condition.

Warangka: Tengah Peninsula Tebeng

Pamor: Ngulit Semangka / Watermelon Skin. Extend Society Life.

The pamor or damascening is the pattern on the surface of a keris blade. The pamor is the most important part of the keris, as according to common belief, it has strong magic power and influence of one pamor pattern is not the same as that of another.

Total: 47 cm / 18.5 inches
Blade: 37 cm / 14.6 inches
Weight: 0.4 kg / 0.88 lb
After packing: 1 kg / 2.2 lb
Please email me at elizagoh@gmail.com for more photos, thanks!
More items at www.borneoartifact.com
view more products here:
Asian home deco - corals and seashells
Asian arts - Door panels & wall deco
Asian Body arts - earweights & body piercing
Asian Antiques - Gongs & cannons
Asian sculpture - Hampatong statues
Asian art - medicine containers
Asian body arts - necklaces & body jewellery
Asian carvings - shields and armours