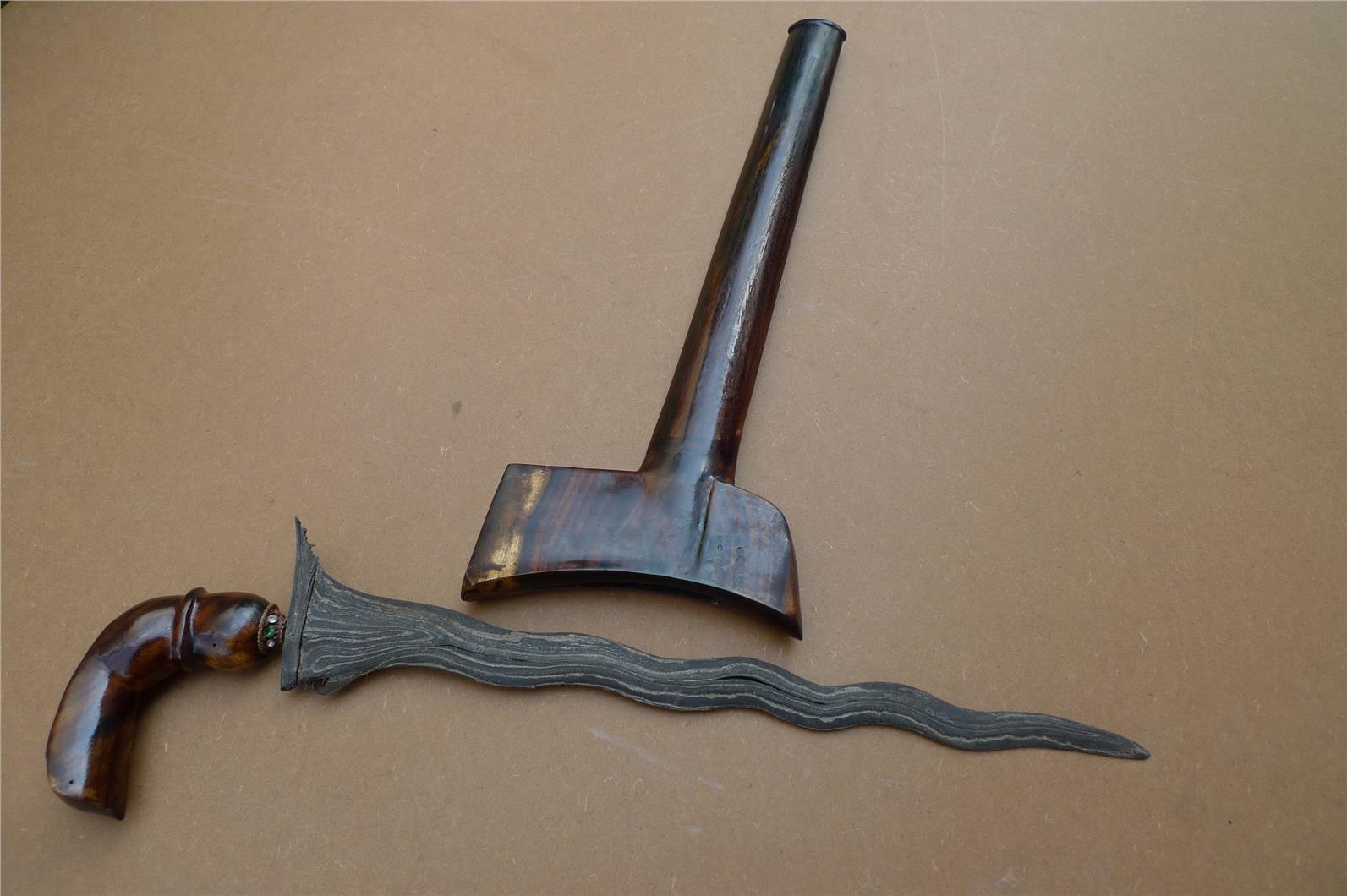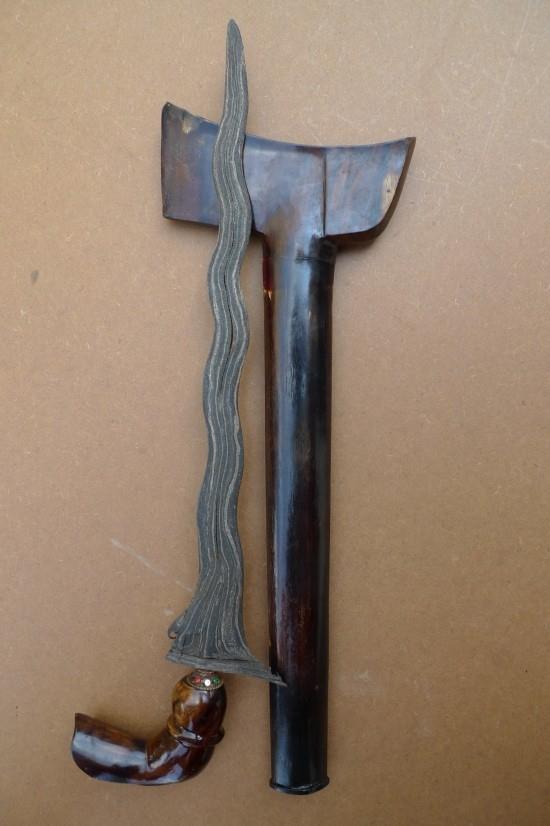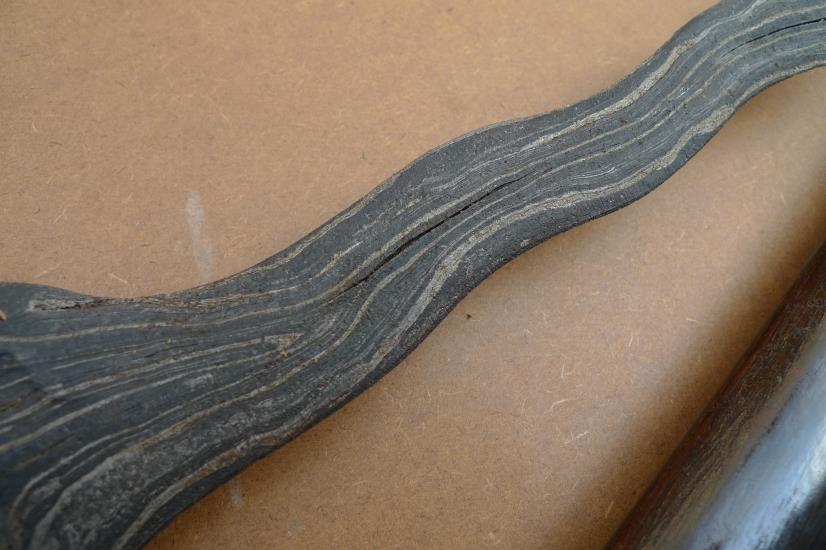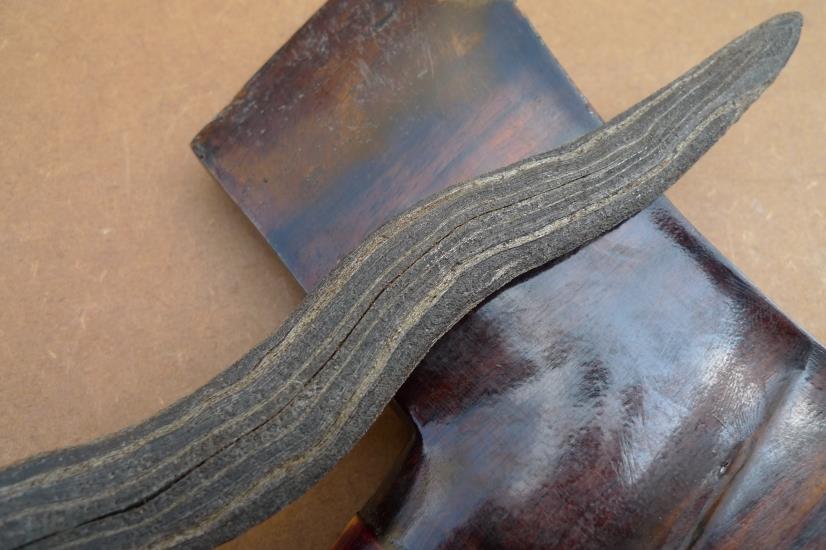 WE 01883:

A Keris with a meaning, the Pamor Adeq Pattern on the blade helps to repent away black magic. Nine Luk blade, whereas the sheath were made from quality Sawo (Manilkara Zapota) wood. Circa 1980. Excellent condition.

Warangka: Tengah Peninsula Tebeng

Pamor: Adeq(Top down stripes along the blade). Protects against black magic.

The pamor or damascening is the pattern on the surface of a keris blade. The pamor is the most important part of the keris, as according to common belief, it has strong magic power and influence of one pamor pattern is not the same as that of another.

Total: 46 cm / 18.1 inches
Blade: 37 cm / 14.6 inches
Weight: 0.5 kg / 1.1 lb
After packing: 1 kg / 2.2 lb

I will ship via Courier Service(5-7working days) worldwide. Insured.