*For Windows Vista, 7 and 8 Only.
Sorry, no ready stock. This is a Pre-order item from oversea hub.
Takes 7-10 working days to reach delivery address
Brand: Pintop
Easy to install WIFI EXTERDER RECEIVER.
Comes with 5M USB Cable. 
Drivers support For Windows 7 and above only.
Guarantee to boost signal by 1 to 2 (testing on my office network)
Product Specification:

Installation Instructions:
Insert the driver CD into CD drive.
Find your OS version and open the appropriate folder

Copy and paste the file to your local hard disk


 
Rename the file from chinese characters to any English file name or windows will not start the installation.
Double click on the file which your renamed to start the installation.
Once completed, insert the wireless USB cable to your computer.
If needed, disable your current built in wireless adapter.
Drivers can be downloaded from here:
https://drive.google.com/folderview?id=0B_u40Rda-JRKclNOM3hSRXJhUUE&usp=sharing

LIFE TEST with following parameters:
Standard Unifi Dlink DIR-615 Wifi Router (Ground floor)
Asus Laptop (First floor)
Both equipments are 30m apart, seperated by 2 walls.

Before - Only 2 Signal bar for AP "johanjaya"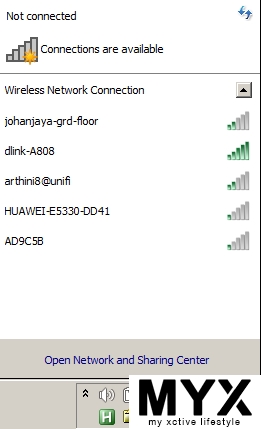 After -  Using Pintop Wireless Extender - Full bar


Speed Test
Photos are for illustration purpose only. Some items in the photos below are not available for purchase.