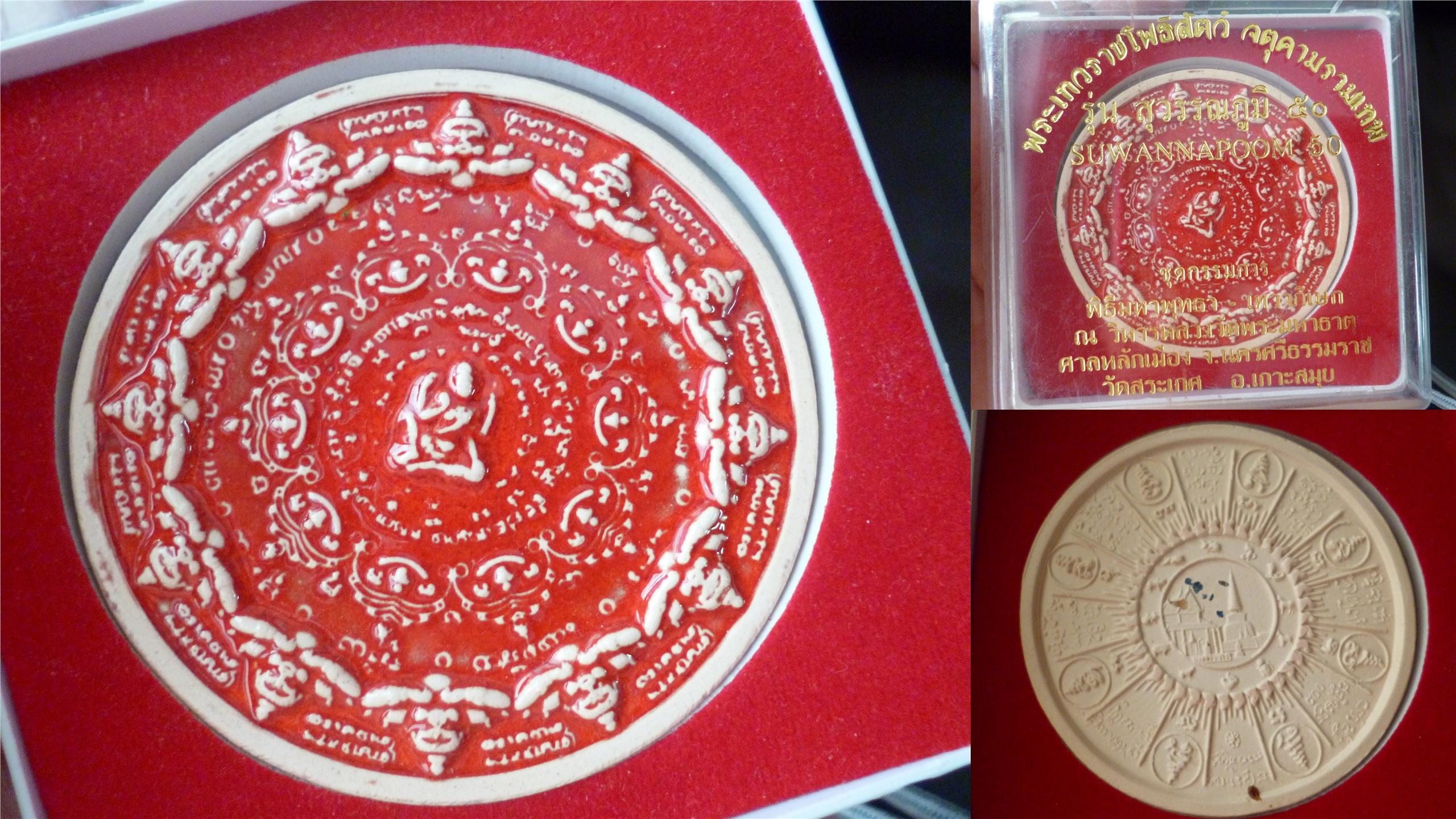 POWERFULL PIM XL SIZE JATUKAM RAMATHEP PIM SUWANNAPOON 50

MADE IN 2550 WAT MAHATAHT

LOVLEY AROMATIC POWDER

100% GENUNINE ORIGINAL IN BOX

JATUKAM RAMATHEP IS EXCEELENT FOR MAHALARP , GREAT FORTUNE BLESSINGS , GREAT METTA , GREAT PROTECTION , SMOOTH IN EVERYTHING

JUST LOOKING AT THE YANTS AND THE 12 BUDDHAS , 12 RAHOOS IS ENOUGH PROTECTION .

XL SIZE BIG POWDER BASED PIM.

CHANTING OF JATUKAM MANTRA DAILY WILL HELP TREMENDOUSLY IN WHAT EVER YOU SEEK.

JATUKAM RAMATHEP ARE 2 BROTHERS ,ARE BODHISATTVAS DUE TO THEIR GREAT DEEDS.