BUYER MUST VIEW!!! Differentiation between Yoobao AP and ORI set?
* BLISS TELETECH IS NOW YOOBAO AUTHORIZED PREFFERED DEALER (YAP) BY YOOBAO MALAYSIA*
1. Mobile Dot Com Network Sdn Bhd is the ONLY Yoobao Malaysia distributor in Malaysia http://www.yoobao.com/en/Distributor.asp?lgy_b=133&a_id=489
2. E-warranty registration
3. Package included Mobile Dot Com Network Sdn Bhd sticker
4. Package included authentic verification code, you may verify at link below http://www.yoobao.com/defend.asp
5. Add on combo available at cost rm15 Yoobao 3 pin Malaysia adapter & Yoobao carrying pouch
6. Yoobao 3 pin Malaysia adapter provided in the combo package is high quality adapter, not China 2 pin plug or any other low quality adapter
7. All Yoobao product listed come with, Mobile Dot Com Network Sdn. Bhd. 1 Year Warranty, not 6/7 months by AP company
8. Mobile Dot Com Network service center located at KL. For any troubleshooting,you may get warranty in short period/1 to 1 exchange (Terms&Conditions apply),for AP Set (6,7months warranty),you need to send back to China,long procedure and high handling fee COST
9. Excellent customer serive, Mobile Dot Com Network
10. Yoobao ORI and FAKE set guideline http://www.yoobao.com/news.asp?id=134
11. Returning customer off is non entitle for Yoobao product
Price:RM159

(READY STOCK)




Specification for YB-655
- Device Type: Power Bank, Model:YB655
- Capacity: 13000mAh
- Weight: 294g
- Dimension: 118*72*23.6mm
- Input: 5V 1000mA
- Output: 1 DC 5.3V 1000mA


- V8 charging cable (latest technology for no entanglement)


- Micro USB cable, iPod/ iPhone to Micro converter connector
- Five Indicators for 20% capacity each
-

Add on Combo: Yoobao UK 3-pin plug for Malaysia use & Yoobao pouch available at

cost rm15
YAP EXCLUSIVE YOOBAO MAGIC BOX 13000MAH

WHY BUY FROM US?


- We are registered SSM company BLISS TELETECH- 002105970-V




- Official invoice will be issued for proof of purchase and warranty purpose




- Package included serial number, you may register your Yoobao at e-warranty

site



- Stock is directly from Mobile Dot Com Network ,sole distributor for Yoobao in Malaysia
- Warranty can directly claim from me or Mobile Dot Com Network
- All product come with extended (6+6 months) 1 year warranty, not 6 months by AP company
- 100% original with sticker and verification code
>VERIFICATION SITE<
- Competitive price range. Why buy AP?
- Optional package: original pouch & adapter
Common FAQ


Q1. Yoobao can charge my handphone how many times?



Yoobao will NOT guarantee 100% performance as stated of the model capacity. Input and output will have 80% energy conversion loss of maximum capacity. Eg, Wifi usage, 3G usage, background/ application usage. Thus, every model perform at 65%:
15600mAh: 10,140mAh
13000mAh: 8450mAh
11200mAh: 7280mAh
8,800mAh: 5720mAh
5200mAh: 3380mAh
4400mAh: 2860mAh
For example using Magic Box 13,000mAh,

iPhone 4/4S/5 1,432mAh 5.9x
HTC One 2,300mAh 3.6x
iPad 2 6,930 mAh 1.2x
iPad3/ the New iPad 11,560mAh 73%
Samsung Galaxy Note 2 3,100mAh 2.7x
Samsung Galaxy S 4 2,600mAh 3.2x
Samsung Galaxy S III 2,100mAh 4x
Google Nexus 7 4,325mAh 1.9x
SMS/ Call/ Whatapps @ Chris, 0162142311
Chrisngkamloong@gmail.com

Name: Ng Kam Loong
Maybank2u: 112205106999


Name: Ng Kam Loong
Public: 4480163423


Name: Ng May Yeng
Cimb: 14410070603528
NOTE: Payment done before 12pm, parcel will send out on the same day. (Except Sunday or Public Holiday)
Shipping
- Parcel will be ship out on the same day if payment make before 12pm (except Sunday & Public Holiday)
- Handling time 1-2days maybe required if model out of stock.
- Combine shipping allowed for all the parcel would pack with bubble pack
- Tracking code will be given after shipment done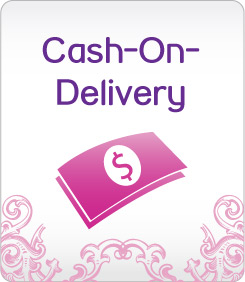 - MRR2 Mcd Shell (Near Zoo Negara),
-Taman Melawati Bhp Petrol Station
-Wangsa Maju LRT, Wangsa Maju Carrefour Sek 5
-Setapak (TAR College) or any nearby area