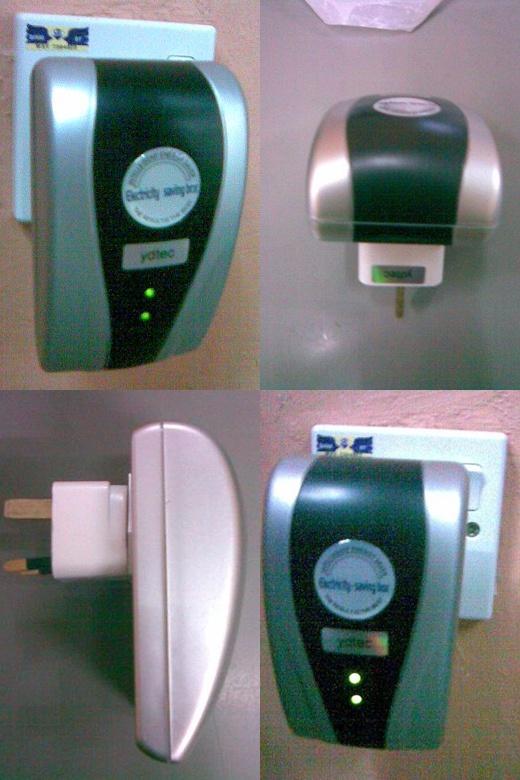 ydtec PowerPack Power Saver for electric bill cut legally
It can save you 10-45% electricity used. Energy Saver uses Germany technology, the latest in the market,with the most modern system for electricity management. It has many functions :
* To stabilize use of electricity.
* To prevent damage resulting from lightning strike.
* To reduce the electrical resistance to avoid overheating.
* Approval by CE,CCC,UL,DNV
* Guarantee electricity saving.
With the latest advanced electric power saving technology of Germany. Electricity Saving box can stabilize the working voltage, balance the current source, so that to save the power consumption and prolong the lifespan of electrical appliances for the end users effectively. It can be used for almost all common appliances such as air conditioning, washing machine, icebox, electronic fan, TV sets, pump, audio-video, and fluorescent lamp, etc. It is applicable for house, office, firms, shops and mini- sized factories.
1.Applying manostat to stabilize the voltage,save the power consumption and prolong the life-span of the appliances.
2.Adding installation of the absorber to keep current surge away and protect the appliances.
3.Electronic controlled capacitances balance current, improve the using power of the appliances roundly and avoid invalid power consumption.
4.Can be used all day every day continuously under any climate.
*- Installation :- Just plug-in the device to the socket that nearest to switch board & switch it on,that is. -*
1 Year Warranty provided.
Free shipping using Poslaju (Express + Registered up to your door) within Malaysia.
Any question can contact me. 016-4130986 or email : ydtec@hotmail.com. tq.
If you want, don't wait, just bid it Now.
Just click "Bid Now" button to get it Right NOW...

CIMB Bank.
Account No.: 0737-0000361-05-2.
Account Name: Yondertech Ent.
1. I'm offer FREE SHIPPING within Malaysia using Poslaju.
2. It normally takes about 1 business days to arrive.
3. Item will be shipped within 48 hours on business days after received payment from buyer.
4. Tracking no will be provided for Poslaju.
Any question can contact us at 016-413 0986 or email : ydtec@hotmail.com.