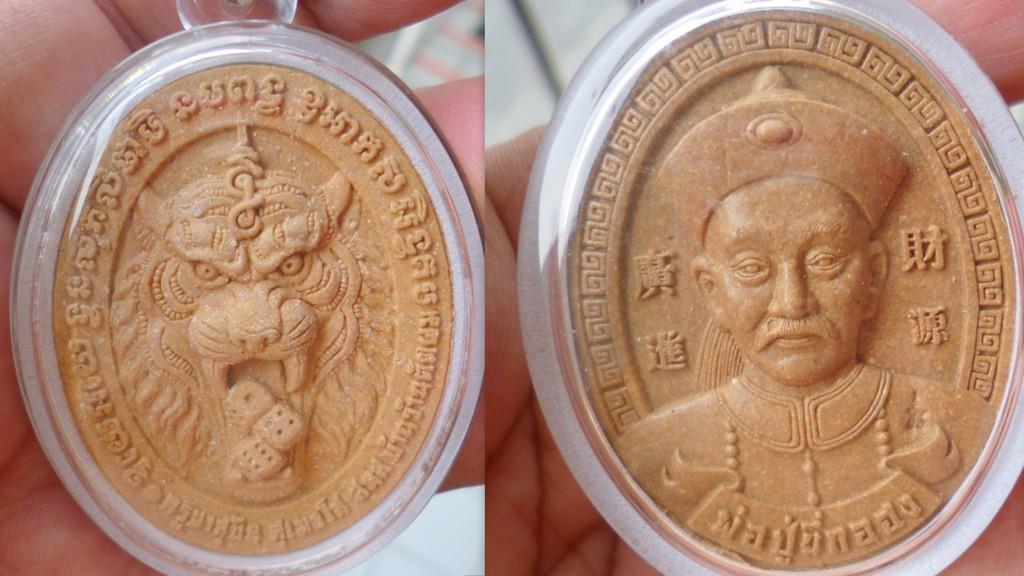 KRUBA SUBIN FIRST SERIES OF  YEE  GO HONG
LOVELY  SOLID HERB FLOWERS  AROMATIC  POWDER
ABSOLUTELY GAURANTEED ORIGINAL MADE  BY KRUBA  SUBIN,
LOVELY  PLASTIC CASING  MADE IN  BANGKOK
YEE  GO  HONG IS  NOW  FAMOUS FOR  WEALTH , FORTUNE  BLESSINGS , AND  ALSO PROTECTION ' WHETHER FOR  SALES , FOR GAMBLING SPECULATION OR  JUST SWEET  TALKING , ITS A MUST HAVE  AMULET .
ITS  ALREADY MADE NOW IN THE 6-7  GENERATIONS OF YEE  GO  HONG AMULETS
GOLD  PAINTED ON POWDER .
AND IT  GOES  WITHOUT  SAYING  ANYTHING THATS  GODD WILL HAVE FAKE OR IMITATION, YES YEE GO HONG AMULETS  ALSO  HAVE  FAKES.