Android 4.2 Portable DLP Projector(260 Lumens, Wi-Fi, DLNA, 1080p Support)
Model No: PJ-09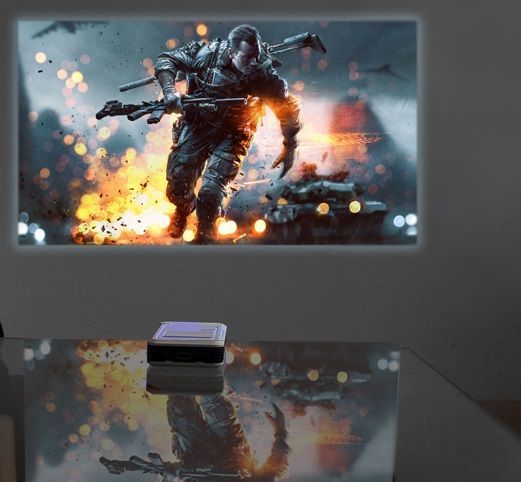 Descriptions:
Android 4.2 Portable DLP Projector is a smart way to engage with your media without the need for cables plus it produces 260 Lumens as well as having Wi-Fi and DLNA connectivity.
This is an all-in-one Android DLP projector that really is compact in size and is very simple to use.
Projecting 260 Lumens, this small projector produces a clear image that ranges between 20 to 150 inches in size. DLP technology, which is an abbreviation for digital light processing is the technology that uses digital micromirror so that this small projector can produce a quality projection. With a variety of ports, this projector supports a range of interaction plus the HDMI port ensure you can watch high definition 1080p videos.
Connect to the internet using Wi-Fi and eliminate the requirement for leads and cables to fully experience the projector when you want to stream videos from YouTube or update your Facebook page. A cool feature is the digital living network alliance functionality that allows this project to connect to other DLNA compatible devices. You'll need a home network for the DLNA devices to be connected to as they will need this for communication with each other so you can stream videos in one room but watch on another device in another room. The top of the projector has a mouse pad for navigation so you can guide through the menus easily as it will detect your precise touch when using your finger.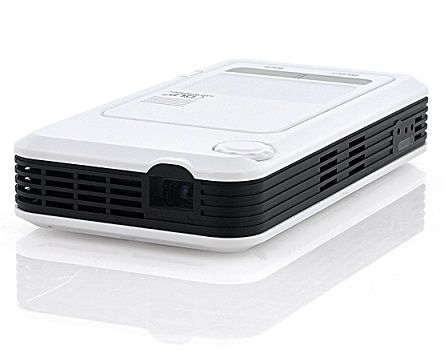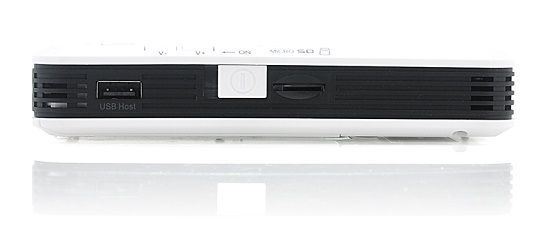 Features:
Android 4.2 Portable DLP Projector
260 Lumens
Wi-Fi
1080p Support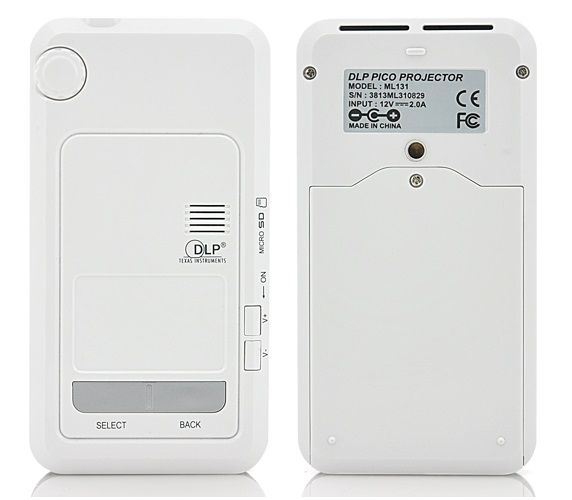 Specifications:
OS Version: Android 4.2
CPU: ARM Cortex A8, 1GHz
RAM: 1GB
Google Play
Adobe Flash
Support DLNA
Support Wireless Display
Speaker: 3W
Lamp Usage Time: About 30000 Hours
Power Source: Rechargeable Li-ion Battery 7.4V 1200mAh
Standby Time: 1 Hour
Memory: Internal 8GB, Micro SD Card up to 16GB (NOT included)
Dimensions: 144x77x28mm (L x W x D)
Net Weight: 211g
Projection
Display Tech: DLP
Contrast: 3000: 1
Luminance: 260 Lumens
Resolution: 854x480 (Native), 1920x1080 (Max Resolution Ratio)
Projecting Image Size: 20 to 150 inches
Aspect Ratio: 4:3 / 16:10

Ports
Micro SD Card Slot, USB Port ,HDMI
OTG, AV/VGA In, Audio Out,DC IN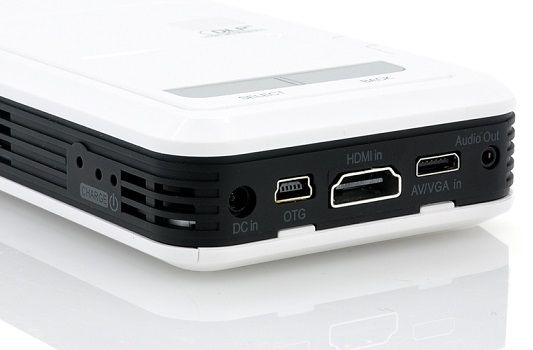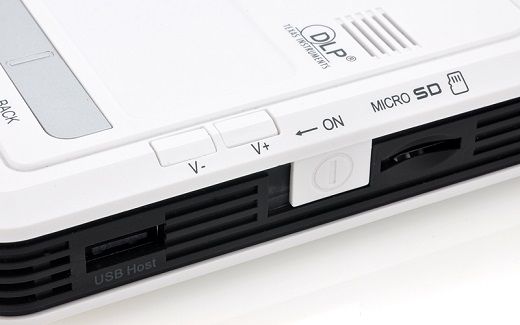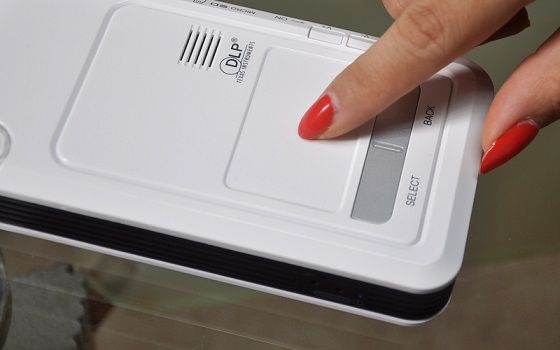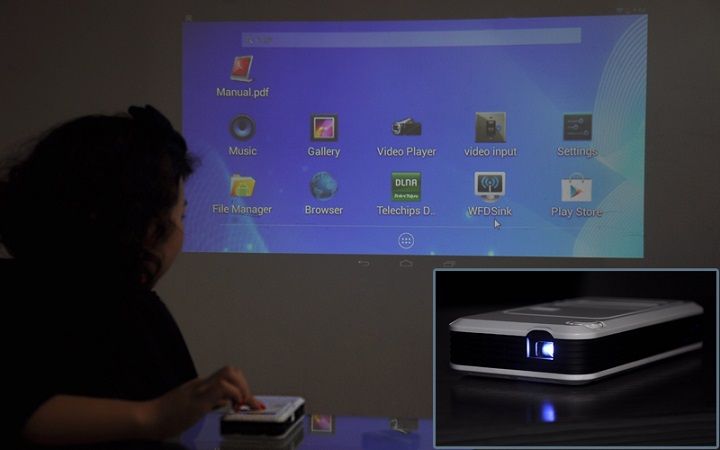 Package Contents:
1 x Mini Projector
1 x VGA Cable
1 x AV Cable
1 x OTG Cable
1 x Audio Adapter
1 x Power Adapter
1 x User Manual