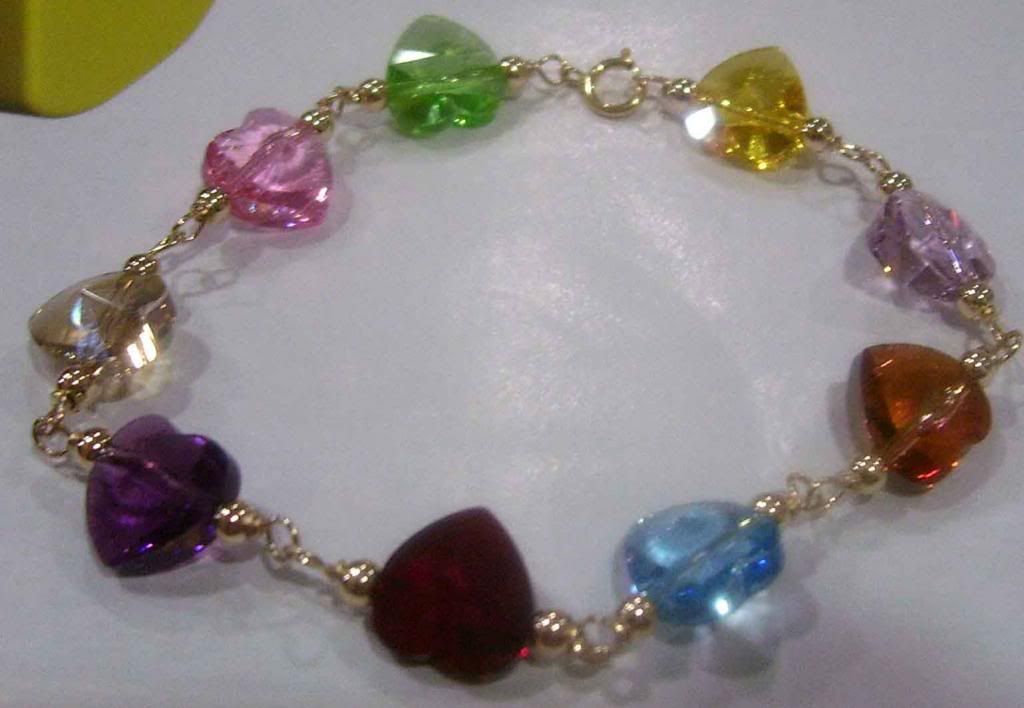 Matches All colours,
Colourful Heart Love Bracelet

Free Gift Box will be given with this item!!
This excellent Bracelet of Grade 14K gold filled Wire Bracelet Handmade with Swarovski Crystals is brought to you minus the high price.
This 14K gold wire is BETTER than Suasa (Suasa is 9K Gold, this is 14K gold filled wire)

Excellently beautiful with Swarovski 10mm Swarovski Heart / Love Shape Crystals colours
to make this beautiful Charm Bracelet
Normally retails at hundreds of Ringgit,
Quality: 14k Gold Filled with Swarovski Crystals and Gold filled Balls (or get this in 925 sterling silver same price)
Size Length :20 cm Additional length can be made ask for prices / if your wrist is smaller you can close the clasp on
any of the parts of the bracelet where the charms are, but if your wrist is LONGER, you need to add on legth, ask for add-on crystals cost.
Colour : Colourful. matches with everything or get it made in any combination of colors or color
you can combine shipping for multiple items, save on SHIPPING by buying MORE, no extra charge
No self collect . thank you