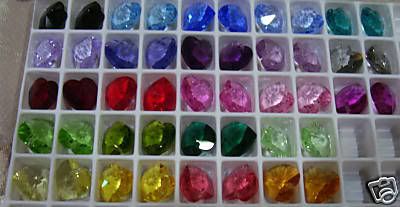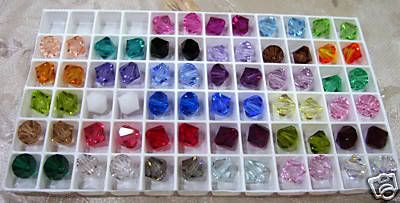 New item 14K Gold Filled Swarovski Crystal NECKLACE (or get this made in 925 sterling silver SAME PRICE)
Swarovski Crystal Topaz 8mm bicones with 10mm Topaz Heart shape surrounded by Margarita Flower Swarovski Crystals come together to make a stunning Charm Necklace. Matching Bracelet and earrings also on sale
Get the FULL set NOW!!
OR Custom make to your own COLOUR CHOICES from colours choices shown

Free Gift Box will be given with this item!!
This 14K gold wire is BETTER than Suasa (Suasa is 9K Gold, this is 14K gold filled wire)
Excellently beautiful with Swarovski 8mm 5301 Bicone Crystals and 10mm 6202 Topaz Heart Crystal or Custom Make to your OWN colour choices from the Heart shape and bicone shape colours shown Below
Normally retails at hundreds of Ringgit,
Quality: 14k Gold Filled with Swarovski Crystals and Gold filled Balls (or get this made in 925 sterling silver same price)
Necklace Length : 42 cm round
Colour : Topaz as shown in photo or custom make to your own Colour choices from heart Crystal Cols shown in photo
Heart Shape: 23 Colour choices
Colours
1st Row: Jet, Aquamarine, Sapphire, Lt Sapphire, Blue Zircon
2nd Row: Violet, Tanzanite, Amethyst, Lt Amethyst, Black Diamond
3rd Row: Siam, Lt Siam, Rose, Lt Rose, Fuchsia
4th Row: Peridot, Olivine, Emerald, Chrysolite (temporarily Crysolite out of stock0
5th Row: Jonquil, Lt Topaz, Papadradscha, Topaz
Colour choices for 8mm Bicones: 34 Colour choices
Colour Choices listed below Photo LEFT to RIGHT, top to bottom,
Let me know your COLOUR CHOICE From the below
1st Row: Rose, Fuchsia, Aquamarine, Peridot
2nd Row: Lt Peach, Blue Zircon, Jet, Violet, Smoked Topaz, Fire Opal
3rd Row: Topaz, Tanzanite, Lt Sapphire, Amethyst, Lt Amethyst, Lt Emerald
4th Row: Lt Olivine, White Alabaster, Capri Blue, Sapphire, Jonquil, Lt Rose
5th Row: Lt Col Topaz, Papadradscha, Lt Siam, Ruby, Olivine, Siam
6th Row: Emerald, Crystal Clear, Black Diamond, Lt Azore, Rosaline, Crystal AB
LET ME KNOW your color choices
you can combine shipping for multiple items, save on SHIPPING by buying MORE, no extra charge
No self collect . thank you