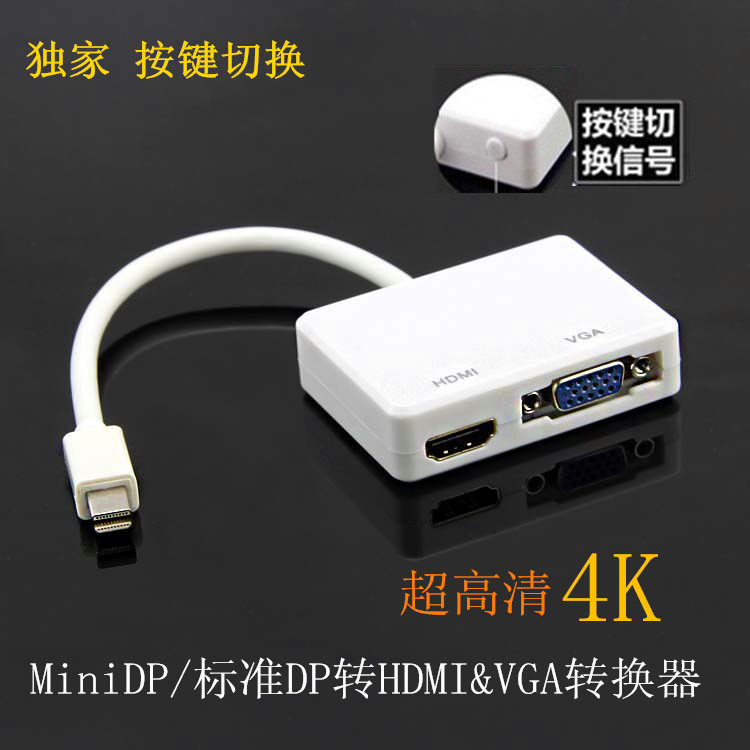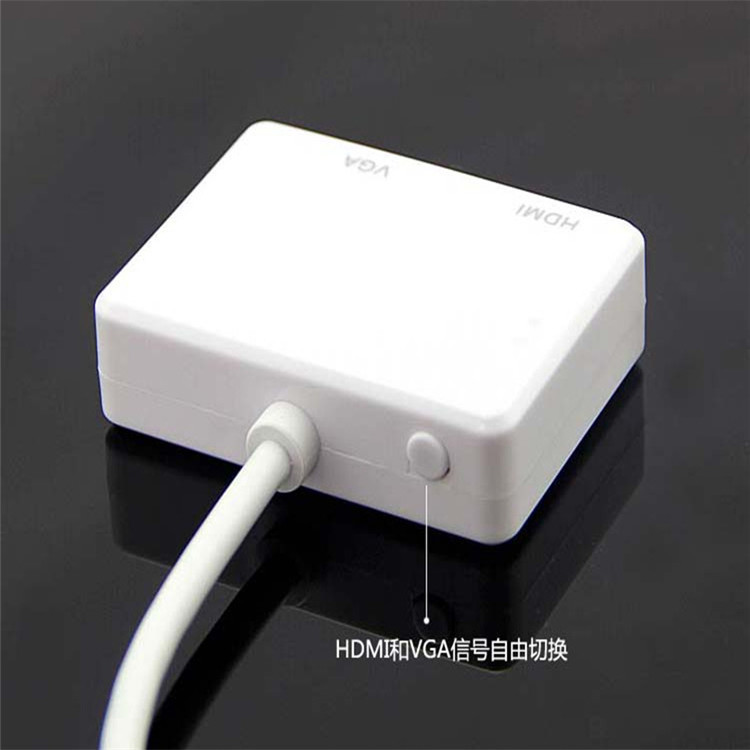 Estimated delivery 10-14 days, full refund if not shipped within 21 days!

Product description:
The latest generation of video output interface component design.
Use it on the mini Displayport to output directly on the display that has standard HDMI interface such as projectors and other display devices. Such external display can not extend your desktop, or simultaneous display on your desktop.
The biggest advantage:
This adapter can be attached to your Mac Book directly with 2 video cables simultaneously, just press the switch button on the adapter to switch between HDMI or VGA output signal.
Supptrs 4K display which is future proof for your investment.
Features
1. Support Mini DisplayPort v1.2;
2. Support Mini DisplayPort signal to HDMI signal converter;
3. Supports 20pin the Mini DisplayPort connector;
4. Support for up to 10.8Gbps video bandwidth;
5. Support Mini DisplayPort1.2a HDMI1.4b input and output;
6. Supports HDMI up to 2160p (3840 \u00d7 2160) 4K UHD resolution;
7. Support HDMI 225MHZ clock bandwidth of 2.25Gbps data bandwidth per channel (6.75Gbps all channel data bandwidth)
8. Supports HMDI 12bit the Deep Color (all channels 36bit Deep Color);
9. Support uncompressed audio such as LPCM, HDMI and VGA support two simultaneous insertion and can be switched to the needed output signal, save the hassle of changing cables during presentation.
10. Support the 4K UHD, 1080P HD resolution, and support TrueHD, DTSHD next generation of track of the latest audio formats.
Product use
For Apple's Mac Book, Mac Book Pro, Mac Book Air and other devices with mini display port
Package Included

1 x 2 in 1 Mini DP to VGA / HDMI adapter ONLY
Phone/ Device Are Not Included