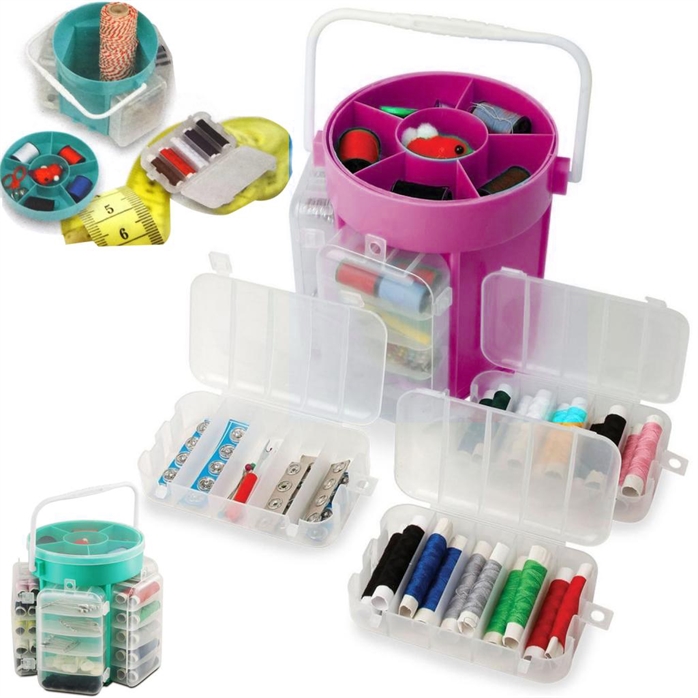 PRODUCT DESCRIPTION
Whether you are an experienced tailor or just need some sewing accessories at home, just in case you may need something, this set is for you - Storage case/caddy is ideal to store all your bits and pieces.
This Deluxe Sewing Kit is great collection of sewing items you need at home or out if you are on camping or picnic or in travel, then you must have this set of sewing kit. It contains all the items you need like pin cushion, thimble, tape measure, pins, needles, stitch picker and more!
Key Features
• Delux Sewing kit
• 210 Pieces
• Includes Storage caddy
• Features - removable storage bins
• Bear Pin cusion
• Sewing scissors
• Thimble
• Tape Measure Pinning Needles
• Stitch picker
• Brand new
Includes :
Storage Caddy
5 Removable storage bins
58 assorted threads
50 assorted buttons
30 snapping buttons
18 sewing needles
30 safety pinsand more!