Product Description: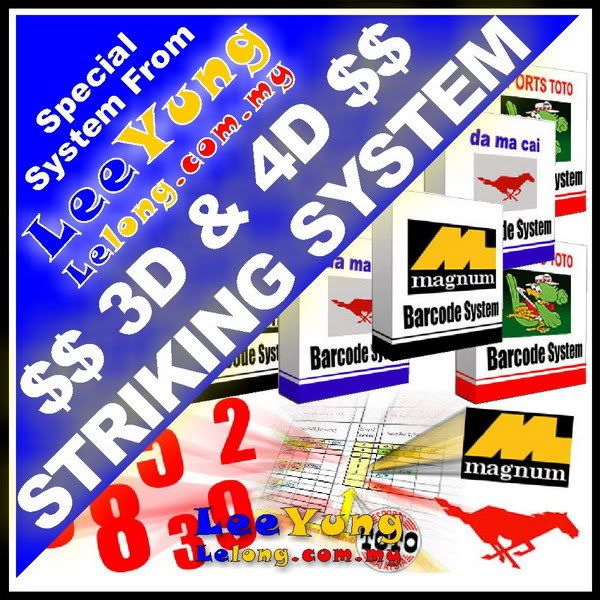 Want to Increase Your Winning Chances? Want to make more money?

Normal Price : RM38.88
Special Promotion !!!
FREE

MONEY MAKING

COMBO PACKAGE !!!
EBOOK WHICH WORTH

170USD

!!!
NOW FREE FOR EVERYONE WHO BUY THIS ITEM !!
FREEGIFT01 (12USD):
21st Century Money Making


FREEGIFT02 (10USD):

Dotcomology - Science Of Making Money


FREEGIFT03 (28USD):

Gambling Systems 3 In 1 Combo


FREEGIFT04 (20USD):

Maximum Profit From Minimum Ads


FREEGIFT05 (10USD):

Blackjack Calculator


FREEGIFT06 (12USD):

Affiliate Success


FREEGIFT07 (20USD):

Adsense Revenue Exposed


FREEGIFT08 (18USD):

Money In My Pocket


FREEGIFT09 (10USD):

Public Domain Profiting


FREEGIFT10 (30USD):

Tak Perlu Kerja
Please Take Note All FREEGIFT Will Be Sent Together With This Item
THROUGH EMAIL ONLY!

Thank You
The Secret/Trick to WIN WIN WIN MORE.
In Simple terms the East Striking 3D4D is the easiest way you will ever make money!

This Easy Stiking 3D4D System Includes:
Easy Striking System for 3D (DaMaCai)

Easy Striking System for 4D (Magnum, DaMaCai & Sportstoto)

Easy Striking System 3D/4D worksheet (A simple worksheet that tells you what number to bet)
Some PDF Files that guide u as user guideline, if your english have primary level i can sure u understand it :)

Free MONEY MAKING Combo Package (Ten Money Moking Ebooks Which Worth 170 USD)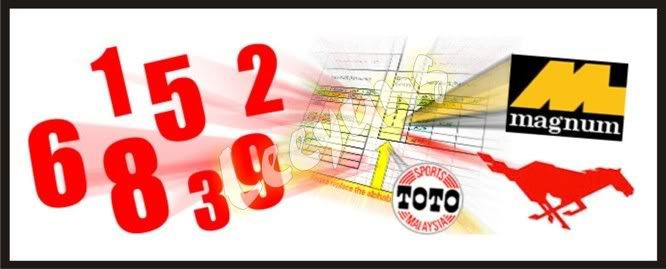 Introduction
Easy Striking 3D4D is the best method for making money through Magnum4D, Da Ma Cai & Sports Toto.

You can depend on this system to find your part-time income

This system increase your chances up to 70% winning chance, that means an average of 7 out of 10 times strike!

No Complicated Software (Only using Excel to Calculate)

No past results needed

Very easy to learn and use (Read the guide given and you will know how)
Description
This system is 100% legal. Very easy to use The system will geniusly formulate the combination of numbers for you to stake and therefore increase your winnning chances.

Stake from as low as RM4 and you will be able to increase your chances.

This strategy comes with a worksheet to formulate your calculations.

Work best with Magnum4d, Da Ma Cai, and Sports Toto.

Low Risk, High Yield As the team behind the Easy Striking 3D4D System, we do not count ourselves as Gamblers. Gamblers risk money and hope the percentages fall their way.

We are investors not dissimilar to those who work in financial markets and stocks and shares. Where possible we look to lock in profit with lower risk and higher chances of winnings to cover all potential outcomes.

Serve As A Very Generous Second Income.It is no lie to say that Easy Striking 3D4D System can and does provide many of us income over and above what we could achieve as a good weekly wage.

Believe us as high profile investors, it takes a lot to get our interest in such a way that the Easy Striking 3D4D System has. All of the income you make from lacing on 3D4D is of course absolutely 100% tax free.

In no time at all, it is very easy to grow your betting bank to make large four & five figure sums of profit each week. Thats right, Easy Striking 3D4D can and will provide large returns all year round.
Testimonials (Click The Image To View The Proof Of Strike Number!)

I'm pretty impressed with your Risk Reality Check Software. On only my second try, using this program, it gave me several numbers which all fell together in one line, then I bet with these numbers and I won the Ibox 1st prize at 16 dec 06 for betting Sports Toto. Thanks for your program and your execellent guidence. Keep up the good work. Hope soon I can be able to confirm the winning number and strike big.

Saran, Seremban, 012-210XXXX

Wow!!! Can't believe it. I haven't strike any number for years but after using your risk reality system, Wow!! amazing, the system really works. I have strike 3rd prize and 2 more numbers in consolation prize using M box method . Thank you for the showing the real strategy "how to strike" 4d which I have bought 3 weeks ago. I only choose 3 numbers with highest probility and strike. Thanks a lot.

JJ, Kota Kinabalu, Sabah, 019-820XXXX

I bought the 3D/4D Prediction System & Risk-Reality Check Analysis Software about 1 month ago. The system really works. I have won a total of RM530,000 as of 22th July 2006 from Magnum 4d.

Think how many people are playing the lottery 3d/4d without the advantages of the the Prediction System & Risk-Reality Check Analysis Software... brilliant concept, brilliantly executed.

Ramla, Selangor

Since I used the 3D/4D Prediction System one months ago without any real conviction. But I must say I have been surprised by the results.

The system is unique and very affordable, and I strike this number 7801 magnum on 23th July. Total sum is RM700,000. That's fantastic! I also learnt how to do a simple homework before I bet. By using "Risk-Reality Check Analysis Software".

Jimmy Loo & Family, Singapore
By Using This System!!You Have No regret On it!!!
Please Take Note 100% Strike and 100% Win Is Different
(You May Spend RM100 To Be and Won But Return is RM80, in this case still 100% Strike But you are not winning :) )
If you expect 100% sure win PLEASE DONT BID !!!
THIS 3D & 4D STRIKING SYSTEM IS AN e-BOOK + Software PACKAGE!!!
IT WILL BE SENT TO THE BUYERS Through

E-MAIL

ONLY!!!
THEREFORE, BUYERS

ARE

NO NEED TO PAY FOR SHIPPING CHARGES!!!
PLEASE CHECK YOUR JUNKMAIL & TRASH FOLDER

IF YOU ARE USING THE SPAM FILTER