7x50 Waterproof Binoculars For Outdoor Camping / Hunting / Travelling
Model No: WDB-04B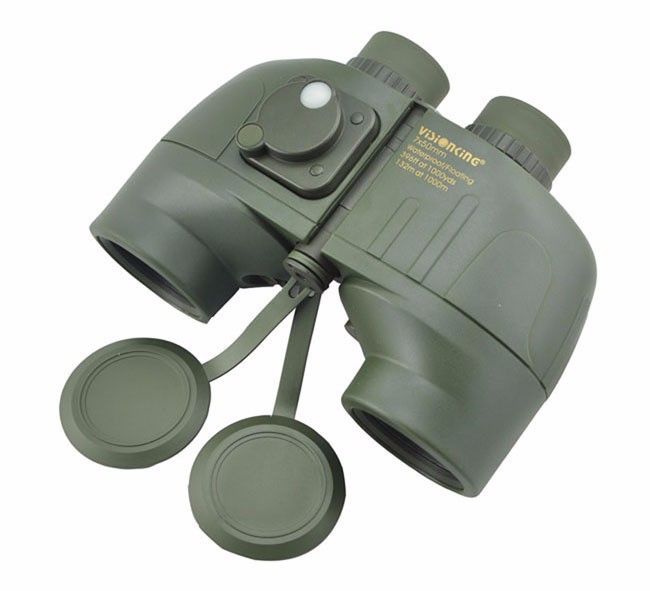 Descriptions:
These 7x50 binoculars are a floating model with illuminated compass. They have two ranging tools.
The eyepiece Mils Reticle Scale and the Calculator Dial can be used to estimate your distance
from an object if its size is known, or vice versa.
The optics are precision crafted for brightness and clarity of image.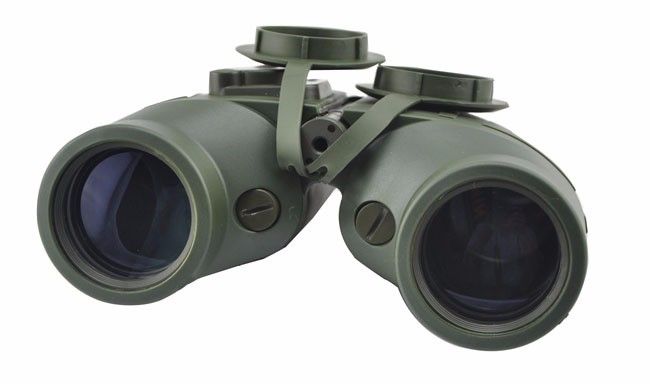 Features:
Floating Waterproof & Fog proof
Minimum internal light glare
High resolution crisp images
Long eye relief
Features compass and range finder reticle
Dry Nitrogen in the body
Impact Resistant
Easy to use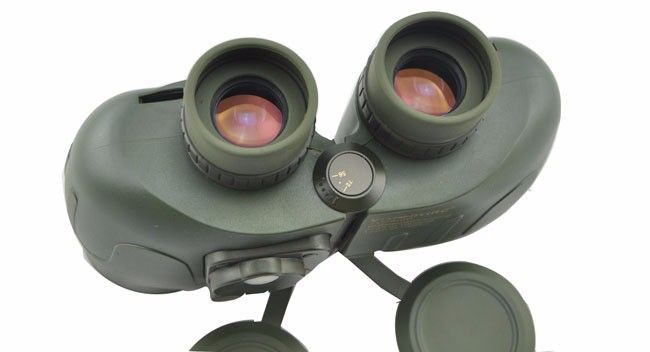 Specifications:
Zoom: 7x
Caliber: 50
Prism System: Porro
Field Of View(m/1000m): 132
Exit Pupil: 6.8
Eye Relief: 23.0 mm(Long eye relief)
Lens Coating: Fully Multi-Coated
Waterproof: Yes
Fogproof: Yes
Prism: Bak4
Net Weight: 1080g
Dimensions: 20x8x15cm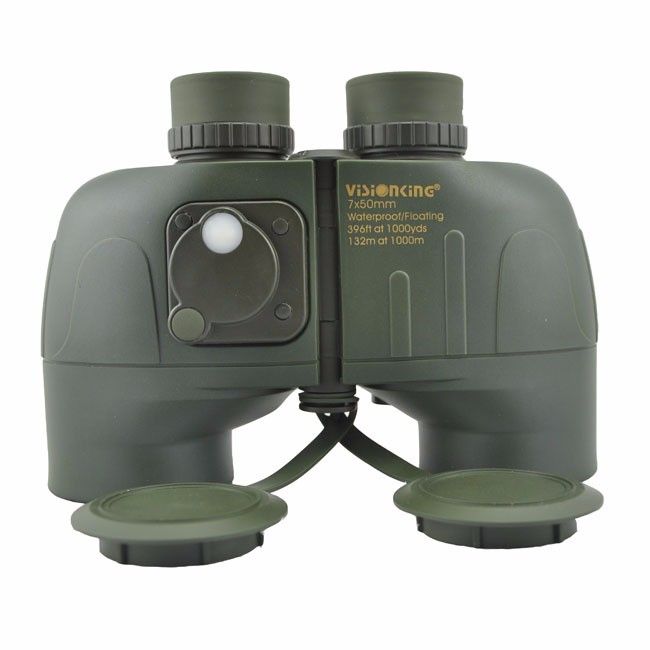 Package Contents:
1 x Binocular
1 x Carrying strap
1 x Eyepiece cap
1 x Lens cleaning cloth
1 x Soft case with carrying strap
2 x Objective Lens Cap
1 x Manual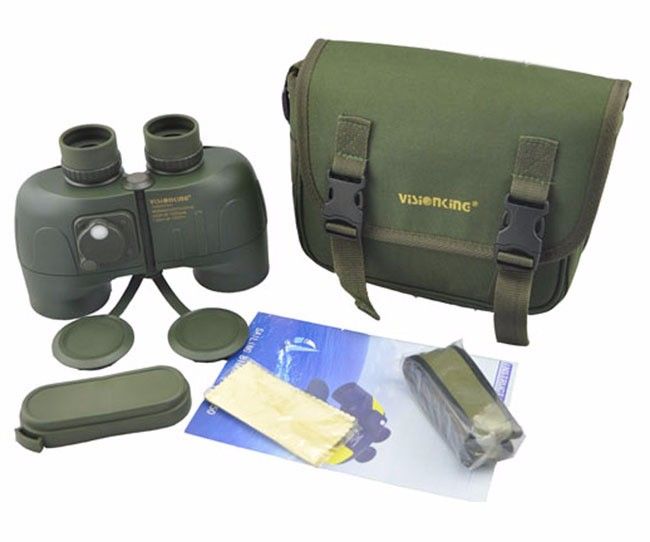 Important Features to Consider When Buying Marine Binocular

While it is easy to buy a marine binocular, it is not easy to buy the right pair for your needs. There are certain factors you must take into consideration when doing your shopping.

Fog proof and Waterproof – At times, a temperature change can result in internal fogging in the optics. Therefore, if you are looking to buy a pair of binoculars with the anti-fogging feature, ensure the binoculars you're looking at are filled with nitrogen/argon and O-ring sealed.

Image Stabilization – Another feature you must take a look at is image stabilization. Usually, the more the magnification, the less the stability of the images. The extra image stabilization is going to get rid of your headaches and give provide you with stabilized images.

Field of view – Field of view is the total area you can see when looking through a marine binocular. A large field of view will enable you to effectively see various objects. In any case, your magnification will also be affected by your field of view. A larger field of view will result in a lower magnification. Therefore, you ought to get binoculars with the correct magnification and field of view. Go for binoculars with a 7x magnification and 50 mm objective lens. They offer an ideal between lens size, the field of view, and magnification.

Compass – Several marine binoculars come with an incorporated compass. They allow you to extend objects bearing. While this feature is not vital, it is a great useful feature to have. It depends on whether the user wants this feature or not.

Objective lens size – Larger objective lens size cause you to view more details through the marine binoculars. However, the larger the objective lens, the heavier the device will be. Therefore, you should go for a 50mm objective lens as that is the ideal objective lens in marine binoculars.

Size and Weight – The weight and size of your binoculars depend on you. Since you will be using these binoculars on a boat, the size wouldn't be a problem since you can easily store them away when you are not using them.

Floating – Probably the most vital feature to consider when buying marine binoculars. Let's assume you're in the middle of the ocean and your binoculars are accidentally dropped in water, the binoculars floatable feature will prevent it from sinking in the water.