FLIR TG165 Thermal Imager Camera With Image Storage
Includes Full FLIR USA WARRANTY
The FLIR TG165 Imaging IR Thermometer bridges the gap between single spot infrared thermometers and FLIR's legendary thermal cameras. Equipped with FLIR's exclusive Lepton micro thermal sensor, the TG165 lets you see the heat so you know where to reliably measure it. Easily find unseen hot and cold spots for instant troubleshooting, and store images and data to show customers and include in reports.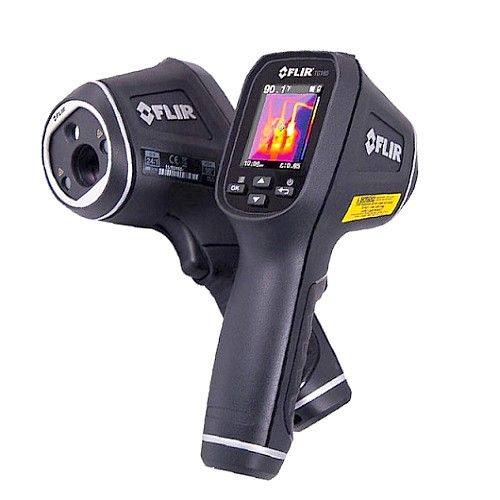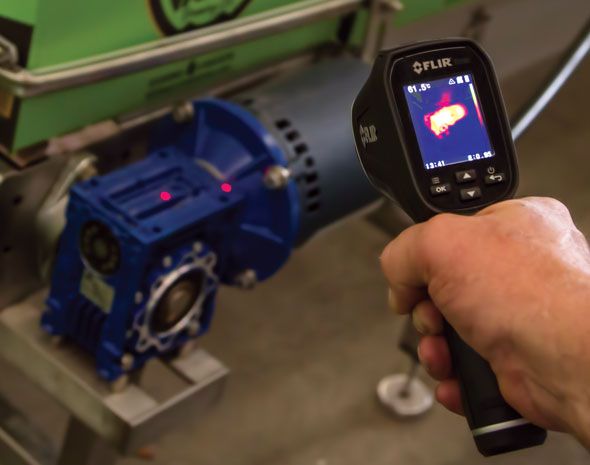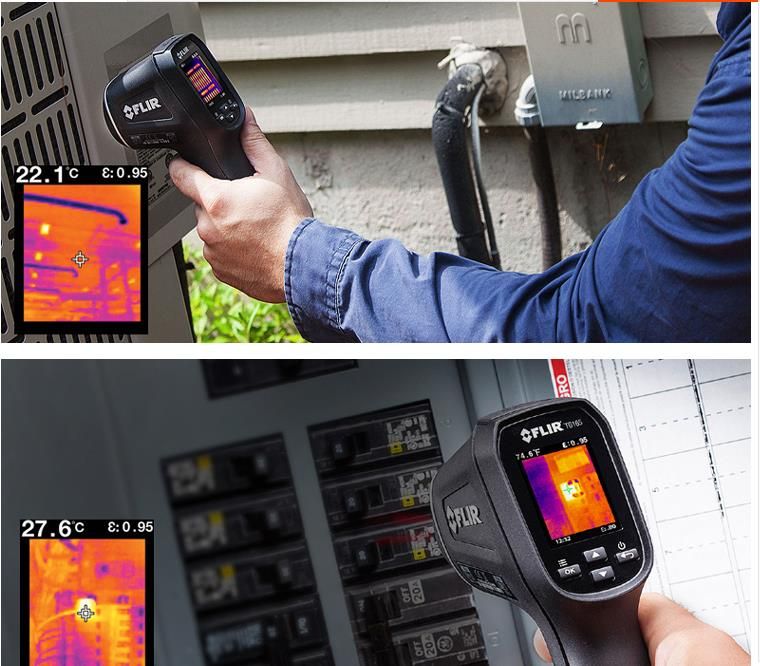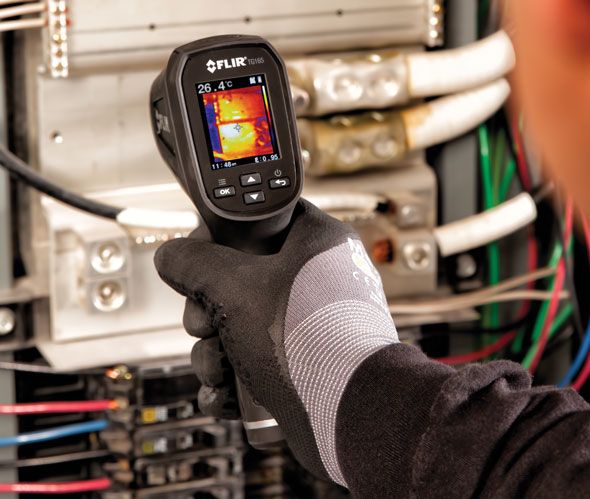 Instantly shows what's hot and where to aim.
Eliminates blind guesswork.
24:1 spot size ratio for safer distance measuring.
Fire It Up and Get to Work in Seconds.
Intuitive to operate with no special training required.
Easily save images and data for documentation.
Download images fast over USB or from removable micro SD.
Designed for the Harshest Environments.
Built to withstand a 2 meter drop.
Covered by FLIR's exclusive 2-10 warranty.
Compact and durable to easily stow in a crowded tool bag.
IR Temperature Measurement
Basic Accuracy: +/- 1.5% or 1.5°C
Range: -25 to 380°C, -13 to 716°F
Emissivity:4 Pre-Set Levels with Custom Adjustment, 0.1 to 0.99
Dist. to Spot Ratio (D:S): 24:1
Measurement Resolution: 0.1 °C / °F
Response Time: 150 Milliseconds
Spectral Response: 8 to 14µm
Lasers: Dual Diverging Lasers, Frames Temp Measurement Area Thermal Imaging Imaging Detector: FLIR Lepton Microbolometer Focal Plane Array (FPA)
Shutter: Integrated Automatic Shutter
Image Resolution (H x W): 4,800 Pixels (80 x 60)
Spectral Response: 8 to 14µm
Field of View (H x W): 50° x 38.6°
Upper Scene Range: 127°C, 260°F (400K)
Thermal Imaging Sensitivity: 150mK
Color Palettes: 2 (Grey Scale, Hot Iron) Saved Image Format : Bitmap (BMP) Image with
Temperature and Emissivity
Unit Size (H x W x D): 7.3 x 2.2 x 3.7 in (186 x 55 x 94 mm)
Display Type: 2.0 in TFT LCD
Display Resolution (W x H): 38,720 Pixels (176 x 220)
Battery: Rechargeable via Micro USB Lithium-ion Battery: 3.7V, 2600mAh ( included)
Auto Power Off: Yes, Adjustable with Disable
Battery Life Hours: Typical Use: Five 8-Hr Work Days; Continuous Use: 8 Hrs
Memory: 8Gb Micro SD Card
Operating Temperature: -10 to 45°C, 14 to 113°F
Drop Test: Designed for 2 Meter, 6.5 Feet
Dimensions: 18.5 x 5.6 x 9.4 cm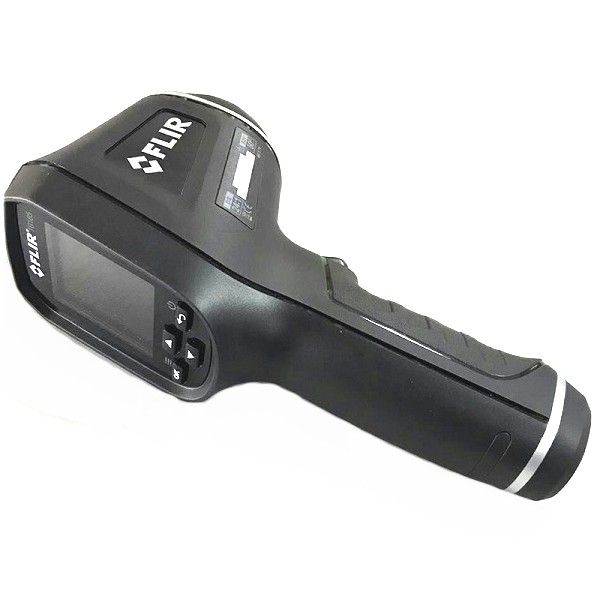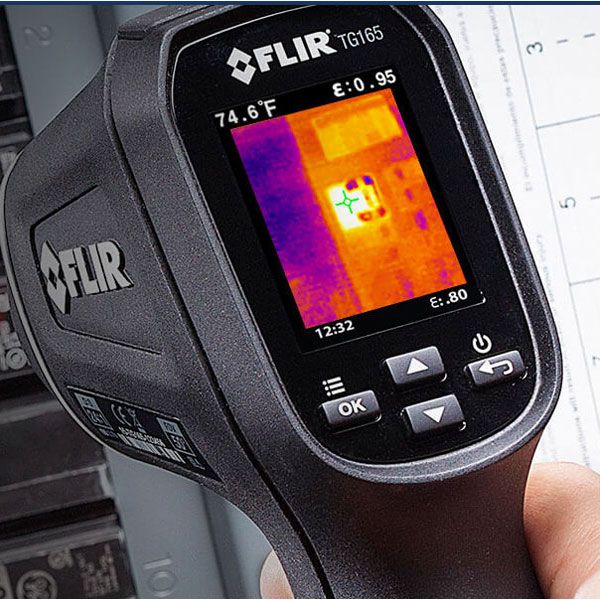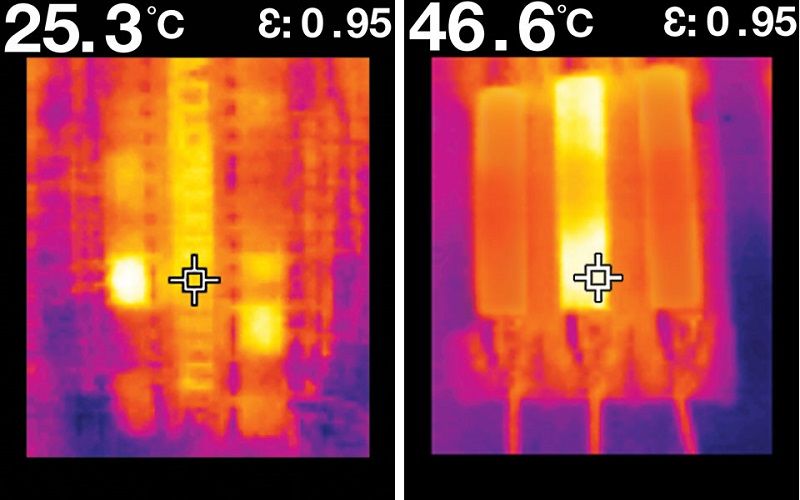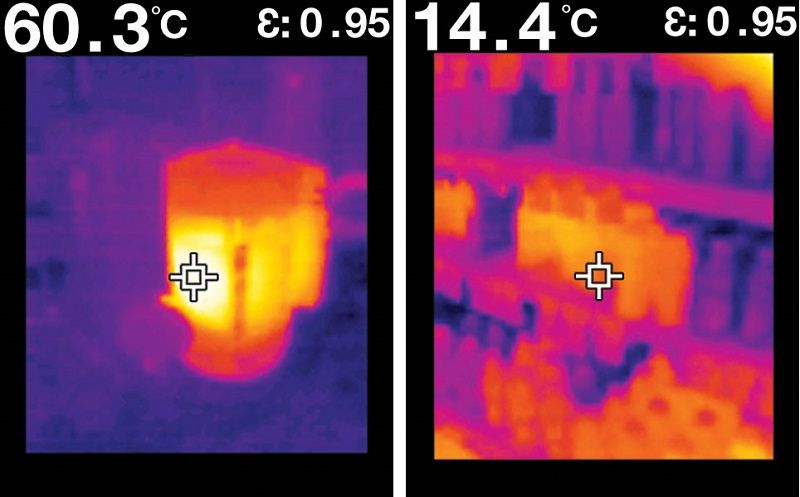 1 x Printed Documentation