Mini Android DLP Projector G605 (150 ANSI Lumen, 1000:1 Contrast Ratio, WiFi, Bluetooth)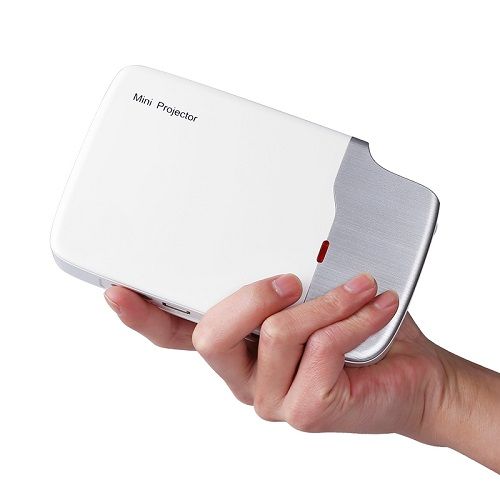 150 ANSI Lumen projector with 1000:1 contrast ratio for beautiful crisp images
Android operating system turns this projector into a mini computer with a big screen
Trapezoid auto correction and make it quick and easy to set up anywhere
20 to 100 Inch (50 to 250 cm) image size is like having a TV you can find in your pocket
Android 5.0 OS, 150 ANSI Lumen, 1000:1 Contrast Ratio, 5400mAh Battery, Wi-Fi, Bluetooth, HDMI, USB
The G605 projector makes use of DLP technology.
It has 150 ANSI lumen brightness so you'll be able to use this projection in darkened rooms
to cast projections up to 100 inches (250 cm) across in stunning detail.
With its lightweight and small size, this mini projector is easy to carry
so you can enjoy the delights of large screen entertainment for minimum effort.
Running on an Android operating system and with wireless connectivity,
this mini projector has the ability to download or stream movies, it can also be used for playing games or making presentations.
This versatile projector can meet the needs of all your family
and couldn't be easier to set up thanks to the automatic trapezoidal correction.
As well as Wi-Fi and Bluetooth wireless connectivity you can use connect to this projector via the HDMI,
USB or Micro SD card ports so you can connect games consoles, your laptop or play media from memory pen.
AS it uses the Android OS it has superior video file support.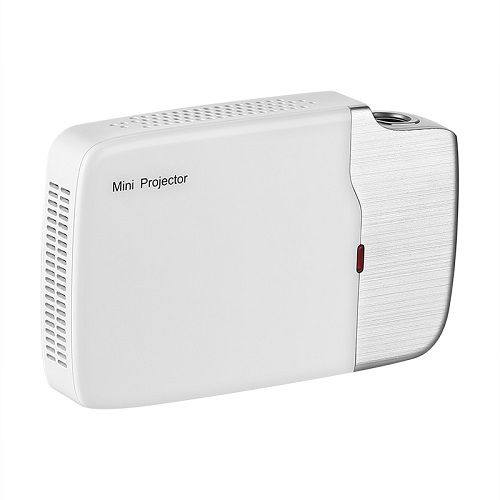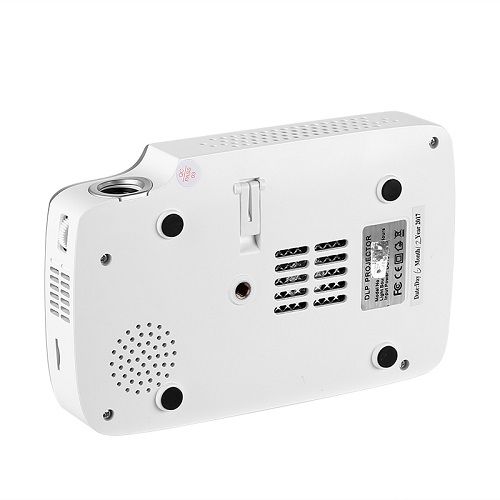 CPU: MSTAR638 quad core Cortex-A53
Processor Speed (max): 1.5GHz Dual Core
Manual Keystone Correction: +/- 40 Degrees
Noise (dB): 30dB (Low Noise)
Supports Micro SD Cards (Up to 32GB)
Lamp Usage Time: About 20,000 Hours
Battery: 5400mAh Lithium-ion
Display Tech: LCD + LED lamp
Native Resolution: 845x480
Projection Methods: Front, Rear, Ceiling, Rear Ceiling
Projection Distance: 1.0 to 3.0 Meters
Projecting Image Size: 20 to 100 Inches (50 to 250 cm)
Video: MP4, MOV, AVI, FLV, MKV, MPG, RMVB, TP, TRP, TS, WMV, VOB
Audio: MP3, WMA, MP2, OGG, AAC, M4A, MA4, FLAC, APE, WAV
Picture: JPG, BMP, GIF, PNG
Dimensions: 168x105x28 mm (L x W x D)