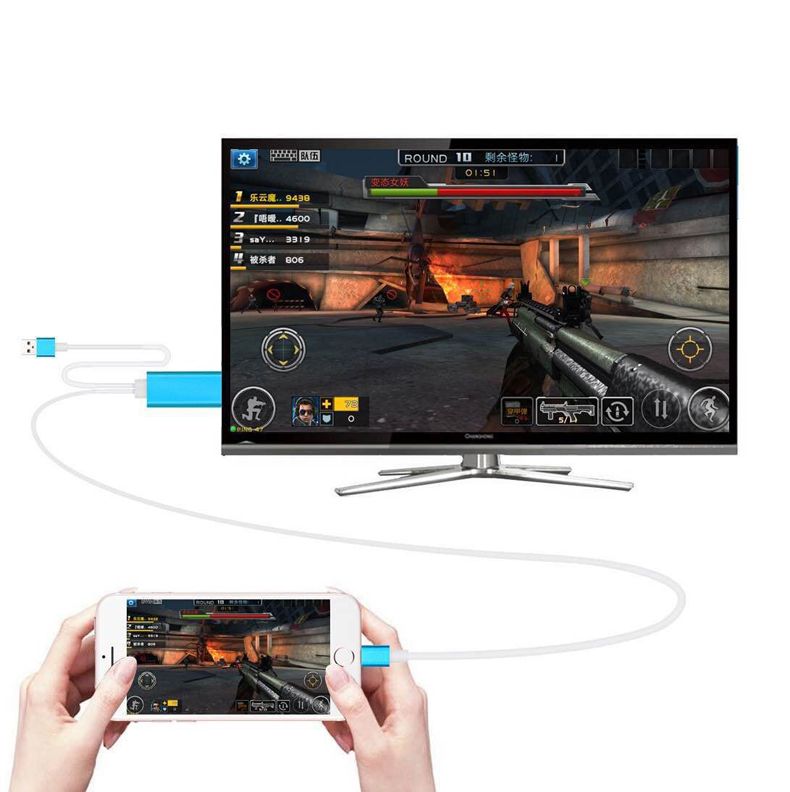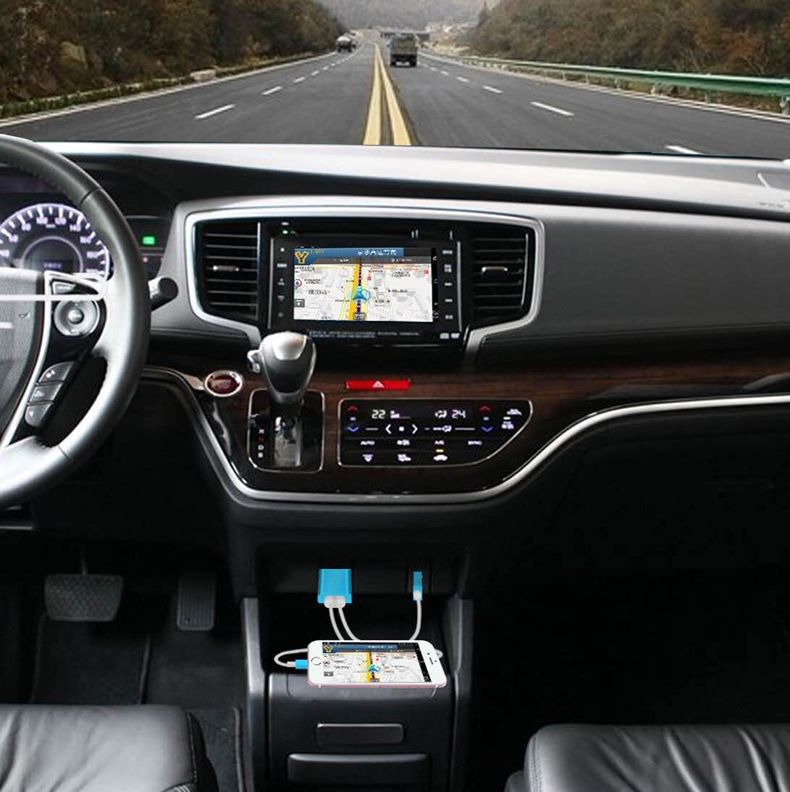 *picture is for illustration purpose only
Features:
• For WIFI+Cellular Version iPad 4/ Mini /Air, iPhone 5/ 5s/ 6 / 6s / 6Plus / 6sPlus
• Compatibility with?the WIFI+cellular version iPad?iPad 4 Mini Air iPhone 5 5s 6 6s Plus.
• Length: 2 Meter
• Super Speed, Easy to plug in or pull out.
• Your device must support "Personal Hotspot" function.
• HDMI adapter for iPhone / iPad, which supports iPhone and iPad featuring the lightning connector.
• Use it with iPhone or iPad to enjoy your favourite local or online entertainment easily on your HDTV or projector in up to 1080p HD display.
• Share your photos and videos on big screen with family and friends. Great for presentation.
• Movies, TV shows, music, video, audio, photo and more from Youtube, IE browser, Chrome Browser and etc.
Quick Guide:
1. Please turn on "Personal Hotspot".
2. Please let your iPhone and TV or projector to be connected. (USB connector plug in the TV USB slot or plug in 5V 1A power adapter).
3. Then choose the "allow" when the window appear.
4. And then as bellow on your phone.
5. Wait for a few seconds.
6. Touch up your phone screen and choose the "Air Play".
7. and then choose the "Mb110101****".
8. Next to turn on the "Mirroring".
9. Show, your phone screen cast to TV now.
Important Note: (Read before purchase)
1. Does not support movies purchased in iTunes because they are locked by Apple's protection scheme. 
Some devices may need to download display software.
2. This adapter is only compatible with the (WiFi+Cellular) version for iPad, Not compatible only Wi-Fi version iPad.
3. It's better to plug USB connector in 5V 1A power adapter than in TV USB slot, because some of the TV USB slots can not reach 5V 1A.
4. Watch the video after the exit, product re-read cache data on mobile devices, you need to push up the phone screen and 
click on the Air play reconnecting equipment.