Telescopes are designed to gather light and bring it to focus so that the image can be examined in detail with an eyepiece. Telescopes reveal fainter objects than can be seen with the eye because they gather more photons than the eye can gather. Smaller details can be seen because they also magnify objects.
 T01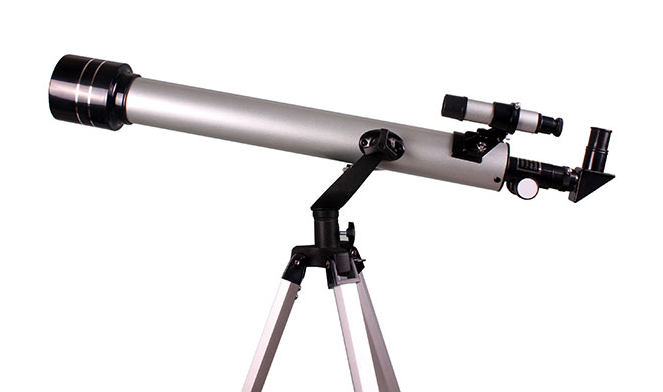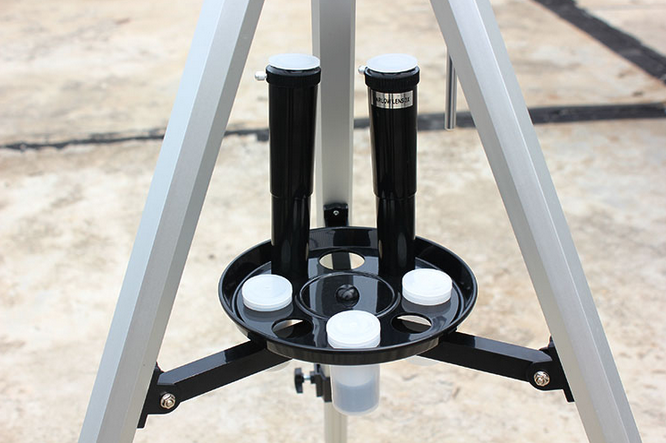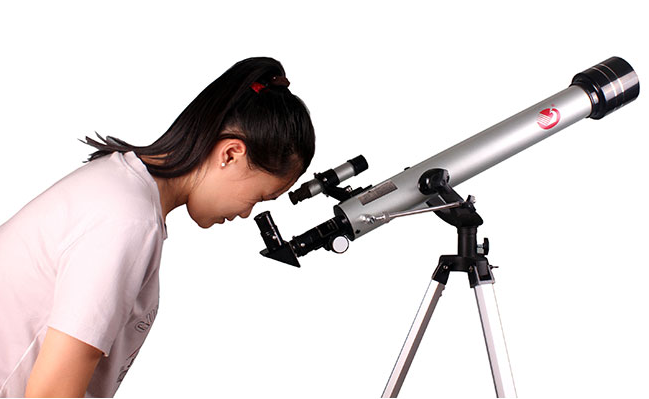 T02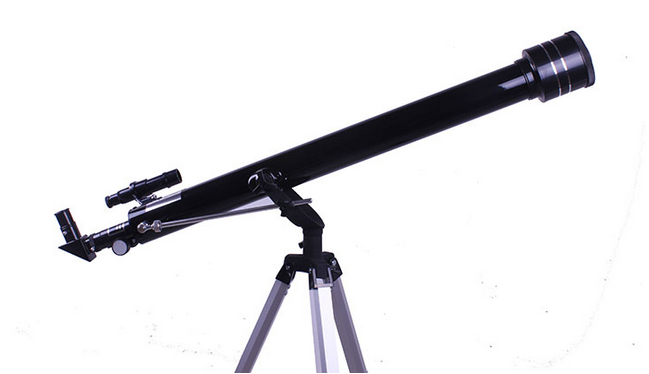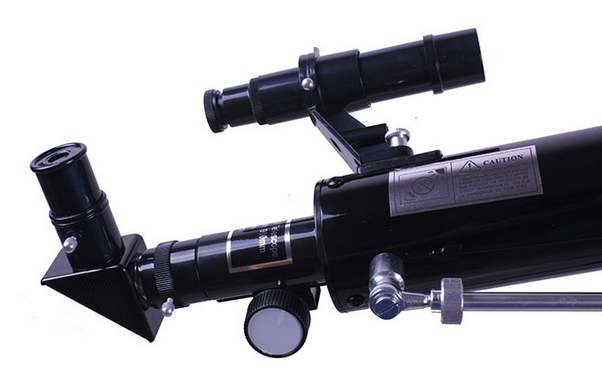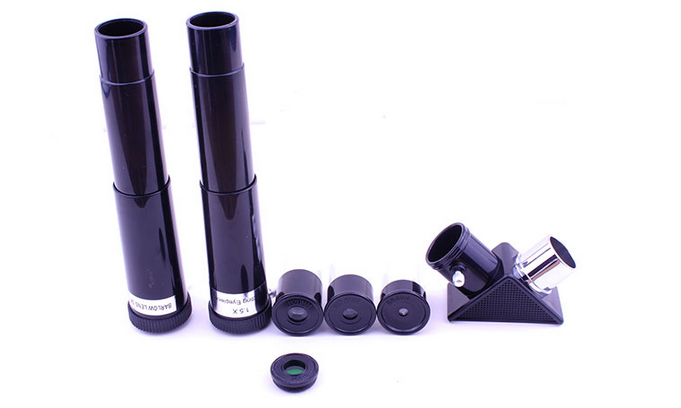 T01 / T02
Factory configuration:
¤ Aperture: 60mm (2.4 ")
¤ Focal length: 900mm (f / 15) 800mm (f / 13)
¤ sight: 5 × 24
¤ oblique mirror: 90 °
¤ aluminum tripod with fine-tuning bar
¤ highest: 125cm
¤ accessory rack
¤ 0.965 inches Standard accessories include:
¤ eyepiece: 
(T01)H20MM H12.5MM SR4MM
(T02)H20MM H12.5MM SR4MM
3 times Barlow lens 1.5 times just as the mirror
¤ This maximum magnification: 
(T01) 1000times 
(T02) 675 times 
(lens focal length / eyepiece focal length times Barlow * multiplier = maximum magnification)
¤ Gross Weight: about 5 kg
T03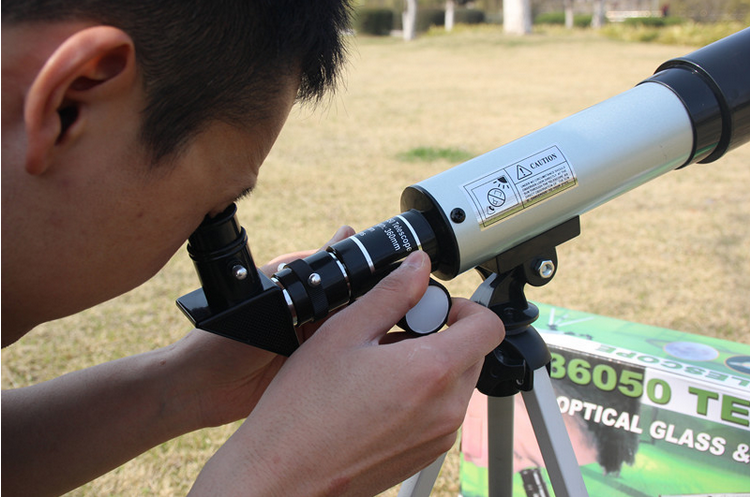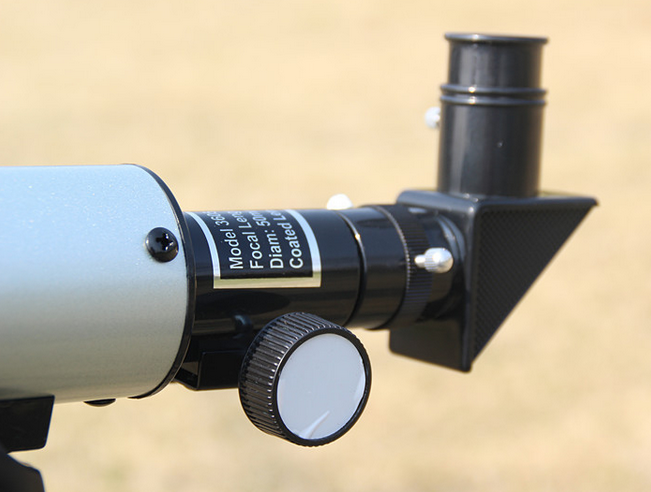 T03
F50360M is a small refracting telescope, with a larger aperture (50mm) and the advantages of low prices, do not take place, suitable for beginners, astronomers use configurations 2 different magnification eyepiece and 1.5X doubles as sunglasses. can set you free match, observe objects at different distances and sizes.
Features:
Configuration:
Eyepiece: H20mm,H6mm two eyepieces
1.5x mirror
90 degree Zenith mirror
Height 38 cm aluminium tripod
Key Parameters:
A:Refraction type/focus: 360mm, aperture: 50mm
B: Set 60 times, 18 times, add 1.5x as mirror group 90 times, 27 times
C:seen 0.970 cm apart two objects.