Item Specification
Product Description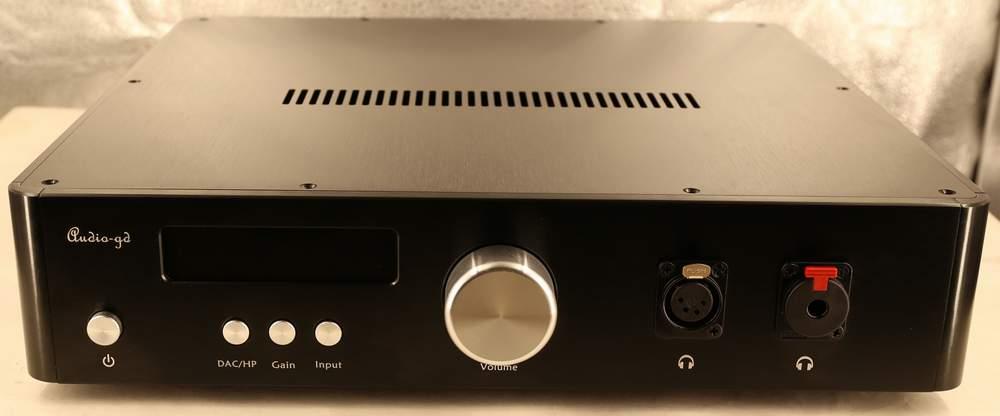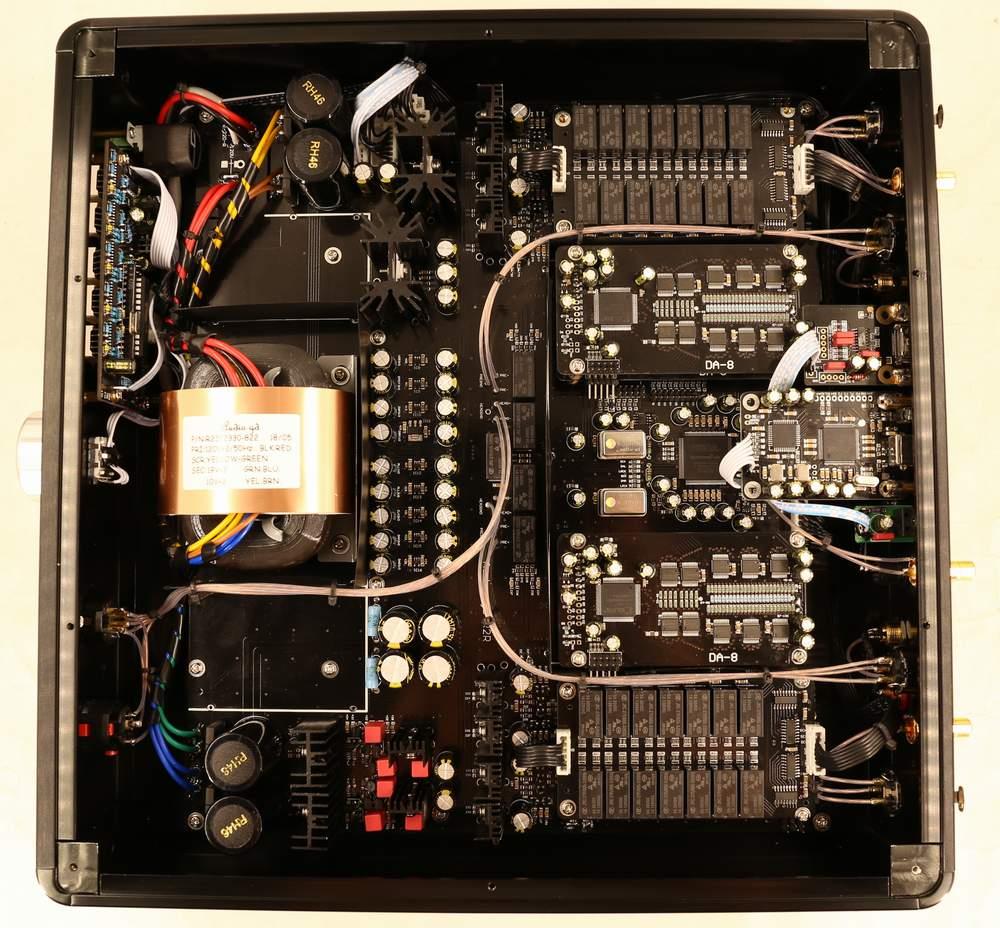 KINDLY PM FOR

LATEST STOCK AVAILABILITY

BEFORE MAKING PAYMENT
Hai Wei
** Facebook http://m.me/StarsPickerAudio
** WhatsApp https://goo.gl/GsPFak
Audio-gd products are design and tested based on the AP SYS-2722 specifications (The top-drawer professional equipment in world) 



Built in super single ended output mode  :
         You don't bother if you have the both balanced and 6.3MM headphones , you can select the "S" output mode for the single ended headphone got the full power and drive ability as same as balance output mode.

Pros and cons of R-2R DAC  :
Advantages:
         1.R-2R will not convert the clock signal into the output signal.
         2. R-2R is not sensitive to jitter while Delta-Sigma DA is much more sensitive to jitter.
         3. The output signal is much more precise compared to Delta-Sigma DA .
Weaknesses:
        1.THD today is extremely good with Sigma Delta chips; R2R ladders are good too but not as good.
        2. Glitches and accuracy of the ladder resistors are very difficult to avoid and require complex technology to resolve it.

R-2R basic design in the market:
          The R-2R DAC is very popular nowadays and available from DIY kits and completely up to of the shelf high-end products.
          In the low range DIY market, the R-2R design is often based on old technology designed a long time ago by MSB and only includes basic R2R ladder design and do not include the wonderful correction design of the original MSB technology. This design uses data shift registers logic chips in series mode to convert the data to an analog signal. The structural R2R technology issues cannot be avoided, and performance is solely depending on the accuracy of the ladder resistors.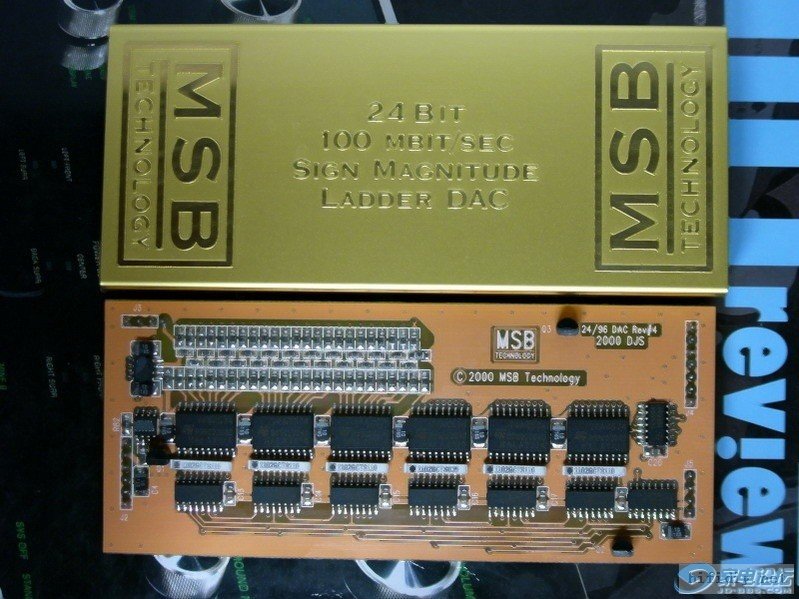 In the High-End of the shelf (finished products) market, the R2R design is much more complex only to reach best performance. A basic R2R ladder is simply not sufficient enough to achieve good performance and sound quality! Some manufacturers are using shift registers design. A less complex and less performing design based on traditional logic chips working in serial mode to correct the ladder.
         A far better design switches resistors in parallel mode. An ultra-fast FPGA controls and corrects the R2R ladder. The parallel design mode controls every bit respectively and therefore achieve unprecedented performance. (In parallel mode only 1 clock cycle is needed to output all data; serial design mode needs at minimum 8 up to 24 clock cycles) The parallel design is much more complicated. Once designed properly it can correct every bit of the ladder.  Photo below shows a design with such FPGA,  can correct the unavoidable imperfections of the R2R ladder caused by tolerance of resistors, glitches to achieve best performance.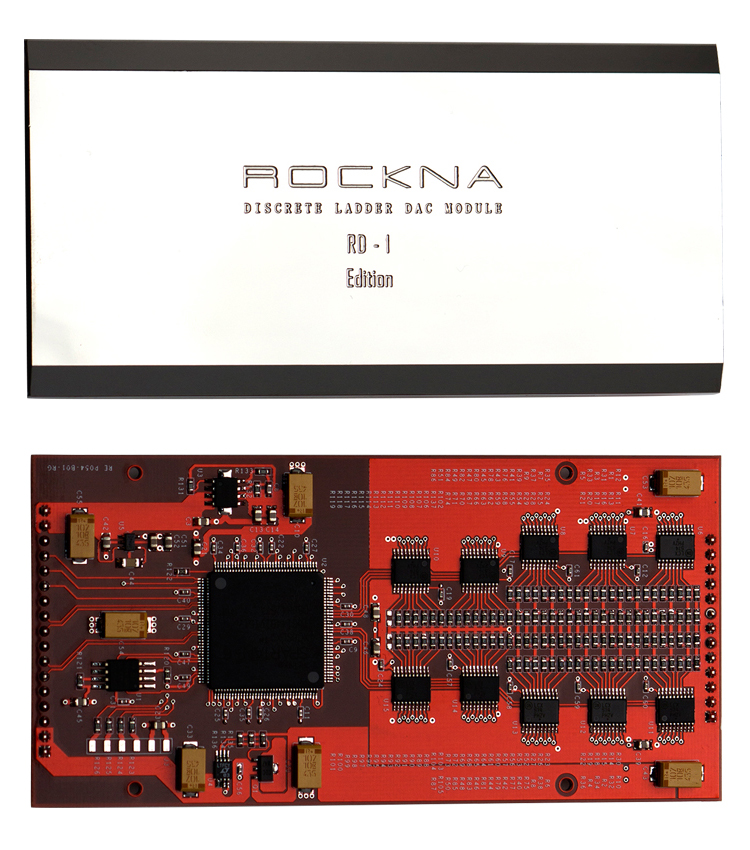 Accuracy of the ladder resistors (tolerance):
                 Many people believe the tolerance of the resistors in the ladder is most important to reach best performance. Nowadays 24 bit resolution is standard. What tolerance is needed to achieve 24 bit resolution?
            When we look at 16 bit the tolerance of 1/66536, 0.1% (1/1000) is far not enough, even a tolerance of 0.01% (1/10000), the best tolerance available in the world today, still cannot handle 16 bit request correctly; we are not even calculating 24 bit here!
           The tolerance of the resistor will never solve Imperfections of a ladder. This would require resistors with a tolerance of 0.00001% and can handle 24 bit resolution. This is only in theory because the discreteness of the switch logic chips have already too much internal impedance and will destroy the impossible tolerance of a resistor.
            The solution is to correct the ladder and not only depend on the tolerance of resistors. It's a combination of both: Ultra-low tolerance resistors controlled by a correction technology using very high speed FPGA are applicable in in our design.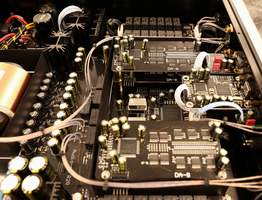 Importunacy of the FPGA :
                FPGA stands for Programmable Array Logic.
            Nowadays the FPGA is applied in a lot high end grade DACs; like the popular ROCKNA WAVEDREAM DAC.
            The internal hardware design is fully controlled by complex software. A huge advantage is the fact the software in the FPGA can easily be upgraded offering new features or improve the performance. Such design is much flexible and future proof!

FPGA tasks
                The FPGA  is responsible for:
           1. High performance SPDIF interface, replacing traditional less good performing SPDIF interface chips like DIR9001, WM8805 or AK411X,etc.
           2. Full re-clocking process with FIFO design applicable on all inputs. This way the output data keeps fully synchronized with the clock signal to reject any jitter.
           3. Built in 2X, 4X and 8X oversampling and digital filters and on top of this 4 different true NOS (only analog 6dB filtering) modes. To completely configure it to your liking!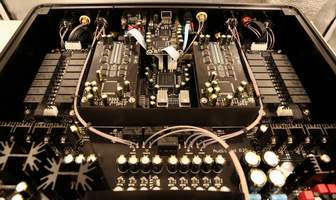 Built in an excellent real balance discrete amp
               The signal last stage is the analog output stages, they can much effect the whole DAC sound quality.
          After d/a conversion by the R2R D/A modules the analogue signal is transported by fully discrete matched-transistor output stages.
          The high speed special ACSS output stages are non-feedback and current driven design.
          Special because almost all other designs need to convert the signal multiple times from and to current or voltage, resulting in less detail and less good staging.
          The output stages had built in  4 pair 15W transistors  for offer strong drive ability .The diamond different design can avoid switch distortion , it working as the class A but don't want large idle current . The balance drive mode can kill the noise and distortion in the end of the headphone, much improve the sound stage, background and the transparency ,ect.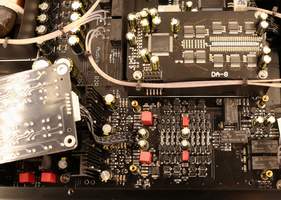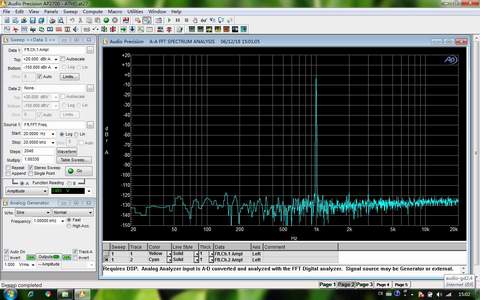 0.05% tolerance volume control system
               There 4 channels volume boards built in the unit for the balance volume control. They are control by digital signal but applied relaies control the resistors in analog area . The 0.1% Vishay or KOA resistors working in parallel mode to got the 0.05% tolerance .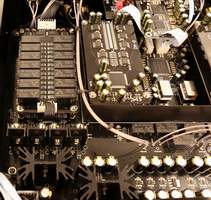 Heavy power supplies design:
                 The DAC has the high quality low noise, low flux leakage, R-cores transformers to supply all digital parts and the left and right analog boards.
            There are in total 11 group ultra-high speed and ultra-low noise PSUs built in and applied double stage PSUs technology for remove the power interrupt ,get much clean power supply for the digital parts .
             There are two group pure class A PSUs built in for the analog amps .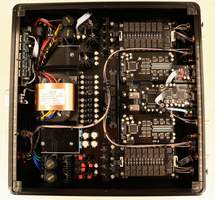 Improvement may result in changes in specifications and
design without notice.
S/N Ratio

>120DB


THD (Whole unit)

<0.002% (0DBV output level )
THD (Built in amps)
<0.0003% (0DBV output level )

Gain


L mode : +7DB
H mode : +17DB
F mode :  + 17DB


Volume characteristic

100 steps Super Exponential Volume Characteristic

Channels imbalance

< 0.05DB
Frequency Breadth (Whole unit)

20Hz - 20KHz  (< - 0.5DB)
1Hz - 140KHz    ( - 3DB amp only )

 Output Level

 Headphone output : 19V RMS  (balance)

Preamp Variable output : 10V RMS (balance)

DAC Variable output : 5 V RMS (balance)

Headphone amp output power level
(Only for  headphone over 15 ohms.)

Balanced and Single ended modes had same power output


9500mW / 25 ohm
8000MW / 40 ohm
 3500MW / 100 ohm
1200MW / 300 ohm
600MW / 600 ohm



Output impedance

1 ohm /  Headphone output

5 ohm / DAC / Preamp output
Input Sensitivity

0.5 Vp-p(75 Ohms, Coaxial)
19 dBm (Optical)

Support Operate Systems (USB)

Windows, OSX, Linux, ISO

Support Sampling
 
 USB model & I2S: 44.1kHz, 48kHz, 88.2kHz, 96kHz, 176.4kHz , 192kHz, 352.8kHz,384kHz
 Coaxial model: 44.1kHz, 48kHz, 88.2kHz, 96kHz, 176.4kHz ,192kHz
Optical model: 44.1kHz, 48kHz, 88.2kHz, 96kHz
Power Requirement

1 Version  100-120V  AC 50/60 Hz

2 Version  220-240V  AC 50/60 Hz

Power Consumption

33W

Package Weight



Approximately 7.5

KG


Dimensions

W360 X L360 X H85(MM, Fully aluminium ) 
Accessories

AC power cord            X1
USB cable X1

Last Updated @ 7/4/2018 12:33:46 AM
Buy with confidence
| | | | |
| --- | --- | --- | --- |
| Buyer | Item ID | Date | Ratings |
| da**** | 194876654 | 7/12/2018 10:08:00 PM | A bit late on the rating but would like to give thumbs up for seller. Very friendly and even called me about my parcel status. Will return to buy other headphones again. TQ! |
| ck**** | 192442592 | 7/6/2018 5:46:00 AM | - |
| ck**** | 193740912 | 7/6/2018 5:46:00 AM | - |
| ck**** | 192272628 | 7/6/2018 5:46:00 AM | - |
| kh**** | 204884618 | 7/1/2018 1:03:00 PM | Earpad are really comfortable. Better compared to original M50. But I like the sound more on original earpad. Good buy. Really recommended if your earpad has worn out / smelly. |
| va**** | 199764801 | 6/30/2018 7:12:00 PM | - |
| ja**** | 197431963 | 6/29/2018 5:55:00 PM | - |
| xu**** | 200663285 | 6/26/2018 11:48:00 PM | Even though I found slightly cheaper deal from other sellers, I still prefer to deal with this particular seller because they let me test everything I want free of charge, free of pressure. |
Questions & Comments





---
Purchase via Lelong:
Please click buy now at lelong and upload the payment proof (online banking transfer screen shot/ cash deposit slip/ transfer details). Only cash payment is accepted.

If you wish to use paypal, please kindly contact us for further arrangement.

Purchase via Shop:
Please kindly visit us at Kota Damansara to purchase directly. You may check with us for the stock availability before coming over.

Credit card payment is accepted (Visa, Master, American Express, Diners Club)

Purchase via COD:
COD via courier service Ta-q-bin is available. You can either pay by cash or credit card. Charges varies on different purchase. Please contact us for further arrangement.
Ta-q-bin coverage area: Klang Valley, Cyberjaya, Putrajaya, Penang, Ipoh**, Melaka Town **,Johor Bahru, Kulai, Senai, Pekan Nanas and Pasir Gudang.
(refer enclosed Taqbin Zipcode Master at Ta-q-bin website).
All price quoted is including shipping charges and tax except those specially mentioned.
Ready stock will be sent by Pos Laju or Gdex within 24 business hours.
For non ready stock, delivery time varies from 3-5 or 7-10 days to your door step. Please kindly check with us.
We are using GLE logistic for foreign stock at the moment.
Tracking number will be given to customers after the parcel reach Malaysia. For any logistic updates, customers can check at the given courier website.
Delivery of products (Postage or Pre-order)
All customers who request to have the products being delivered by postage are required to make a full payment to us. Payment can be made by depositing to our company account, or payment via paypal.
Any additional charges incur by the payment portal (eg: paypal 3.8%) will be bear by customers.
Customers who pre-order are required to pay a deposit of 50% of the purchase price. Deposit will be forfeited due to cancellation of the order by customers.
Customers who pre-order are required to complete the payment within 7 days after the parcel arrive in Malaysia unless longer time frame is agreed before the purchase.
Customers who COD can make payment by cash or credit card when receiving products from Ta-q-bin.
100% AUTHENTICITY GUARANTEE:




We guarantee that all the items we carry are authentic and brand new. If in any doubt, please send the purchased item to that respective brand's boutique in your country to verify.
Warranty Period
All products purchased from Stars Picker Enterprise are warranted under different terms and for different warranty periods as offered by the specific manufacturer or distributor.
The warranty period begins to run as of the date when customers receive the product.


Coverage of the Warranty

The buyer is entitled to claim for warranty for damage to the product in transit, defect in workmanship of the product, delivery of a wrong item of product, or any other damage caused by reasons other than fault of the consumer, and all cost and expenses incurred for the shipment of the product will be borne by us.
The warranty does not cover damage caused by human factors, accident, misuse of the product, unauthorized alternation to or change of parts or components of the product, act of God or problems of power supply.
No warranty is offered for products which have gone beyond the period of warranty. We can arrange to send back the products for repair but any cost incur will be bear by customers.
No warranty is offered if the warranty label on the product is altered or damaged.
Questions & Answers
Do you have any questions to ask merchant about this product
Ask Seller
| | | |
| --- | --- | --- |
| 5 star | | 0 |
| 4 star | | 0 |
| 3 star | | 0 |
| 2 star | | 0 |
| 1 star | | 0 |
Share your thoughts with others
Write a review
Only buyers who purchased the product may leave a review