FEATURES:
    • 100% brand new.
    • Simple and fashion design, fully functional and practical.
    • Small size, less space, about 11.2×6.8×1.0cm.
    • Movable rope, easy hold tissue box.
    • Can be fixed on sun visor or seat back of the car.
Available color: Black.
ADD-ON PROMOTION
Car Steering Wheel Smart Phone Holder Gps Ipad Mount
BEFORE PROMOTION PRICE : RM 12.00
ADD ON PRICE : RM 10.00 ONLY
FEATURES
The Steering Wheel Handphone Clip is the only iPhone / smartphone holder you'll ever need.
It is designed to hold your iPhone or smartphone so that your hands are free.
It is compact and portable, making it ideal for travelers, multi-tasking parents and drivers who depend on their mobile phones and who are always on the go.
Take it with you while traveling and use the GPS apps in rental cars or the built in speakers to talk hands free. Secure it to your backpack, suitcase, or shoulder bag and watch a video while you are waiting at the airport.
Fasten it to a cardio machine and listen to your music while working out Keep your phone off the sand by strapping it to a beach umbrella.
Attach it to the strap or handle of your purse or shoulder bag for easy access to your cell phone.
It is a simple and elegant solution to a common modern day problem.
Can Hold from 10.5cm to 15cm 
Suitable for most touchscreen smartphones including iPhone,
Samsung Galaxy, and more. Easy to clip on phones.
DESCRIPTION
Suit for most phones, iphone 4,4S,5. Samsung, Google, HTC, Nokia, ipad mini

Easy to put phone on and off

Very convenient to use phone to make and answer call

Never block you to turn your steering wheel

More easy and safe to drive

Color: Red, Pink, Yellow, Black
Package includes:
1x Smart Mount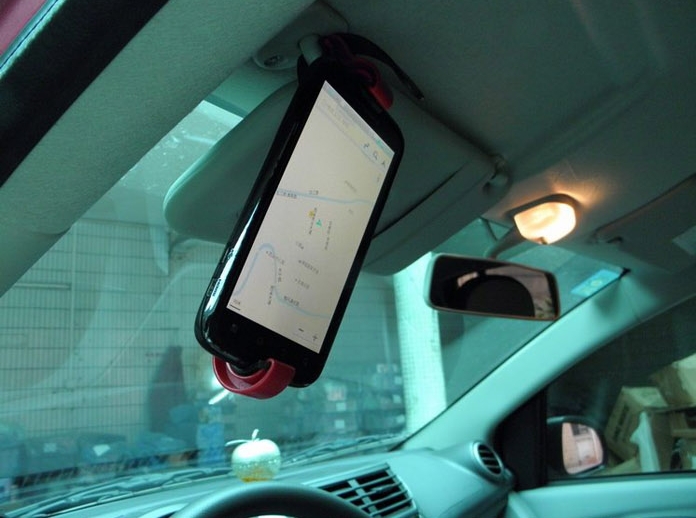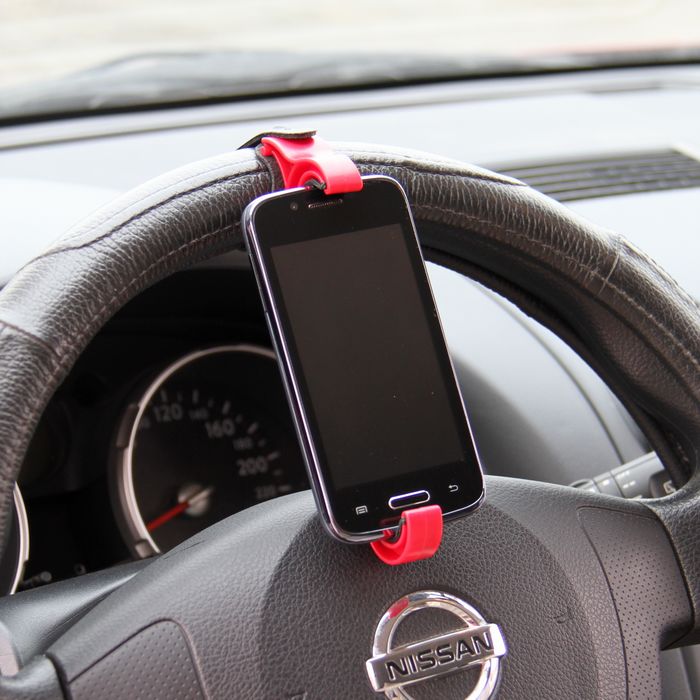 Last Updated @ 3/13/2014 12:16:12 AM

Last Updated @ 3/26/2014 4:45:20 PM

Last Updated @ 5/12/2014 8:53:12 AM

Last Updated @ 9/19/2016 11:15:27 AM