Now Foods Solutions, Bentonite Clay Powder, 1 lb (454 g)
Skin Detox, Absorb dirts & Oil
Oily, problem skin in need of a strong clay mask to remove excess debris, build-up and dirt from pores, or skin
in need of a natural detox to remove impurities.
Bentonite, also known as montmorillonite of fuller's earth, is a natural clay that's used as a facial mask to help remove
impurities, excess oil, and dirt for healthy skin that's clean and clear of harmful debris. Historically used to maintain healthy
skin tone and texture due to its high content of trace minerals, Bentonite Powder can also be used as a body mask to help
dry up excess oil and remove impurities from other potential problem areas besides the face. Clays are a popular feature
at many health spas today, and are widely used as a natural means to promote healthy, youthful-looking skin. This
product
should not be used on sensitive areas of the body.
NOW Solutions is the next step in the evolution of personal care products. This comprehensive natural line encompasses
anti-aging moisturizes and serums, bath and body gels, shampoos and conditioners, oral care, skin care, and essential
oils, all of which are formulated with the finest functional ingredients from around the world. In order to provide a more
natural product line, NOW Solutions avoids harsh chemicals and synthetic ingredients in our formulations.
10 Bentonite Clay Benefits and Uses
1. Used on the Skin to Heal Eczema, Dermatitis & Psoriasis
2. Used in the Bath as a Soaking Liquid to Remove Toxins
3. Allows Cells to Receive More Oxygen
6. Relieves Digestive Problems (constipation, IBS, nausea, etc.)
7. Boosts Immunity by Killing Harmful Bacteria and Viruses
8. Improves the Health of Teeth and Gums
10. Useful As a Baby Powder Alternative
For oily skin, mix 1 tablespoon of NOW Solutions Bentonite Clay with one teaspoon or more of water to create a thick
paste and apply to the face and neck area, avoiding sensitive areas. Allow 15-20 minutes to dry, then rinse with warm
water, pat area dry and apply a NOW Solutions moisturizer immediately after. Use 1-2 times weekly to help maintain a
healthy complexion. For problem areas on the body you may need to double the amount used, depending on the surface
area that needs to be covered. Follow the same application guidelines. For any other uses please reference a professional
Handling And Shipping
All order will be ship within 1 working day by using Poslaju and
Tracking number will be updated in the Lelong shipment confirmation.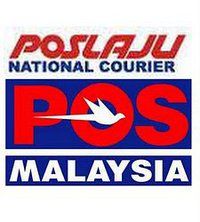 Combine Shipping Allow - Buy more to save on shipping cost
Available via
Whatsapp
,
Wechat
,
Viber
& SMS
019-7501088
Sabrina~
(Sorry No Calls... TQ)