Plumps Up The Skin
Reduces Fine Lines & Wrinkles
Improves The Skin's Elastic Helps
Achieve a Glowing Radiant Complexion
肌肤
美发与美甲
免疫机能
骨骼
关节
血管与心脏
Kulit 
Menguatkan rambut dan kuku
Ketahanan imunisasi
Tulang
Sendi
Salur darah dan jantung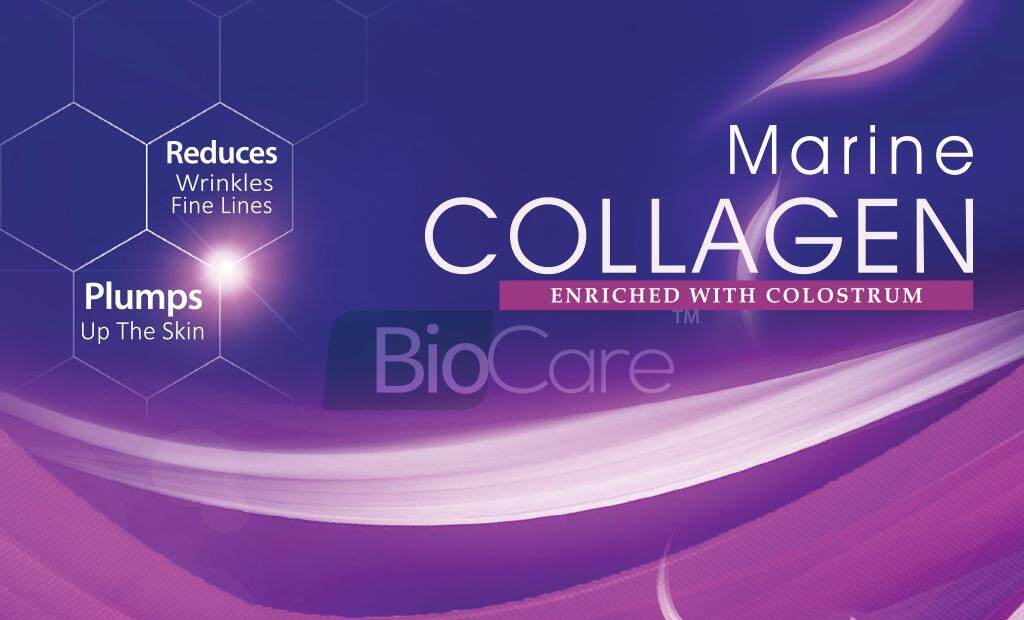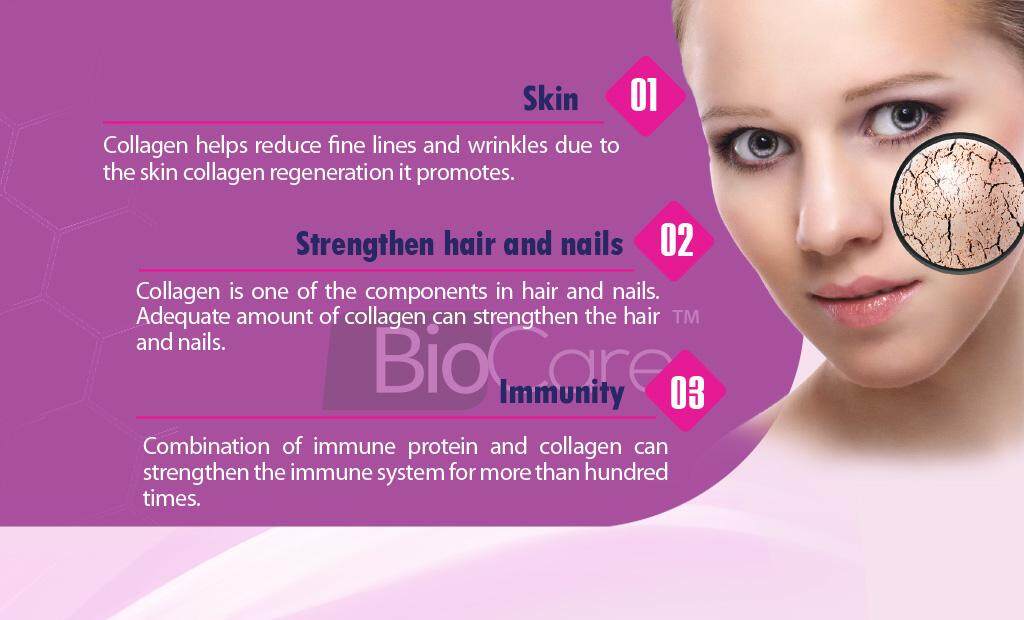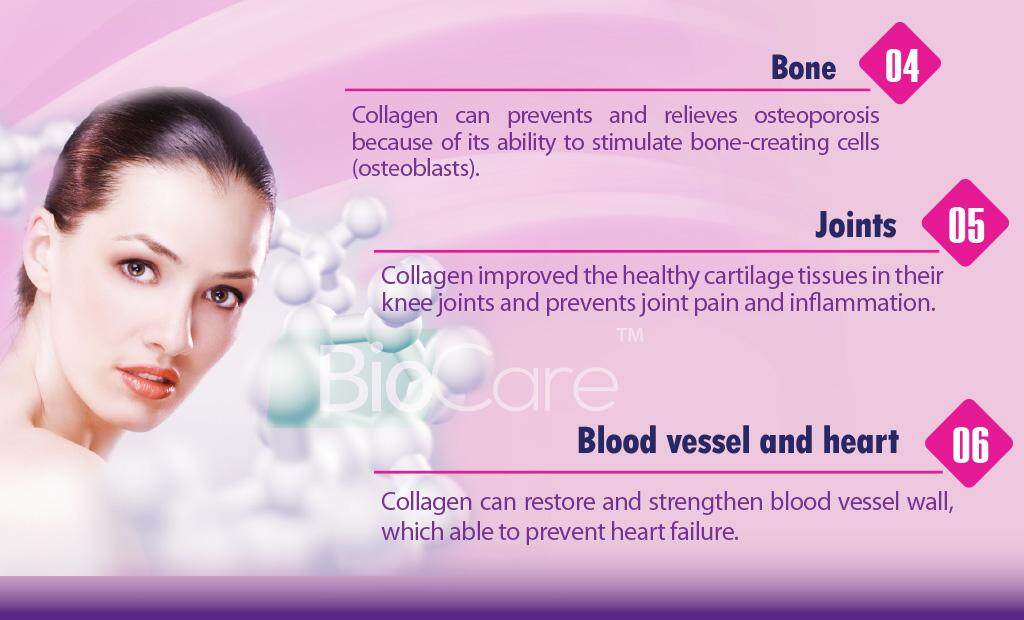 Marina Collagen Enriched with Colostrum
We use skin care, cosmetic products every day for more youthful appearance. Did you know that inner nourishment is better than external application? NewCo introduces you a kind of inner-skin care product----Marine Collagen Enriched with Colostrum.
This product is a japan formulation that combines the natural effects of marine collagen and colostrum. It provides pure collagen of high quality, anti-aging substances, natural moisturizing factors and immunoglobulin. Supplementation with Marine Collagen Enriched with Colostrum not only nutritionally replenishes the need of the body, but also repairs human tissues, enhances immunity, protects joints, 
beautifies hairs and nails, helps lose weight, promotes more youthful skin and thus, effectively prevents aging, gaining your vitality of life!
Within a week, fine lines and wrinkles start to disappear.
Within 3 weeks, the deeper wrinkles reduce, experiencing a significant change in face contour, becoming youthful.
PRODUCT DETAILS
Ingredients: Marine collagen, skim colostrum powder and natural vanilla powder.
Recommended Dosage: 1 sachet per day. 

Direction of Use: Mix 1 of sachet BIoCare Marine Collagen Enriched with Colostrum into 200ml of lukewarm water (40°C) or cold water. 
Stir well and serve. 

http://newco2u.com.my
http://biocare2u.com
Address 地址:
30 & 32, Jalan Perindustrian Silibin 1,
Kawasan Perindustrian Ringan Silibin,
30100 Ipoh,Perak
Marketed By :
TST HEALTH CARE SDN.BHD
Shipping & Delivery:
1. If the product ordered is out-of-stock, we will contact you to confirm a new delivery date or other instructions.
2. All items delivered are ensured at the best quality. Customer must inspect product immediately upon arrival to ensure item is good in