Scientific name: Labisia Pumila Benth
Common name: Kacip Fatimah
Family: Myrsinnaceae
Kacip Fatimah is a traditional herb found widespread in forest of Malaysia at altitude of 350 meters above sea level. Kacip Fatimah is
effective on regulate female hormonal system. Female hormone plays an important role in maintaining women's vitality and health. Generally
Kacip Fatimah is traditionally boiled and the water extraction is taken as a drink to treat dysentery, dysmenorrhea, flatulence and gonorrhea.
Kacip Fatimah has been traditionally used by the Malay women for many generations to regain body strength, beauty and longevity.
卡琪花蒂玛(Kacip Fatimah),是一种在马来西亚的热带雨林常见的马来草药。它生长在马来西亚海拔350米高的无污染热带雨林中。其取名
为卡琪花蒂玛,女性服用后会产显著的内分泌调节效果,女性荷尔蒙对于女性健康、精神及妇女保养方面有着极其重要的作用。卡琪花蒂玛
煎熬出来的水普遍被用于**妇女白带问题、乃至于腹泻、腹胀等问题。在马来西亚,卡琪花蒂玛(Kacip Fatimah)早已是世代相传,被马来妇女
用于美颜,提高机体活、保持青春、延长寿命的良药。
紧致肌肉,增强力量,提升胸部曲线,有效防止下垂。
有效改善30岁以后的皮肤暗黄、色斑、粗糙、鱼尾纹。
含有丰富的植物雌激素,具有双向调节女性体内荷尔蒙功效,让您的身体和情绪时刻处于最佳状态。
可以增强女性产后的产道弹性,并加速产后功能恢复。
改善睡眠质量、情绪,对心血管、关节炎、骨质疏松有显著改善。
有温宫杀菌、提高卵子着床率、提高受孕机率的作用。
Packing form:
60 capsules X 450mg
包装形式:
60 粒 X 450毫克
Ingredient
Kacip Fatimah

Recommended Dosage
2 capsules once daily. Serve with warm water after meal.
建议用量:
每日一次每次 2 粒。服务用温水。

Direction of Use
Traditionally used for general health. Avoid taking during menstruation.

服用说明 : 传统上用于女性保健品。来月经时停止饮用。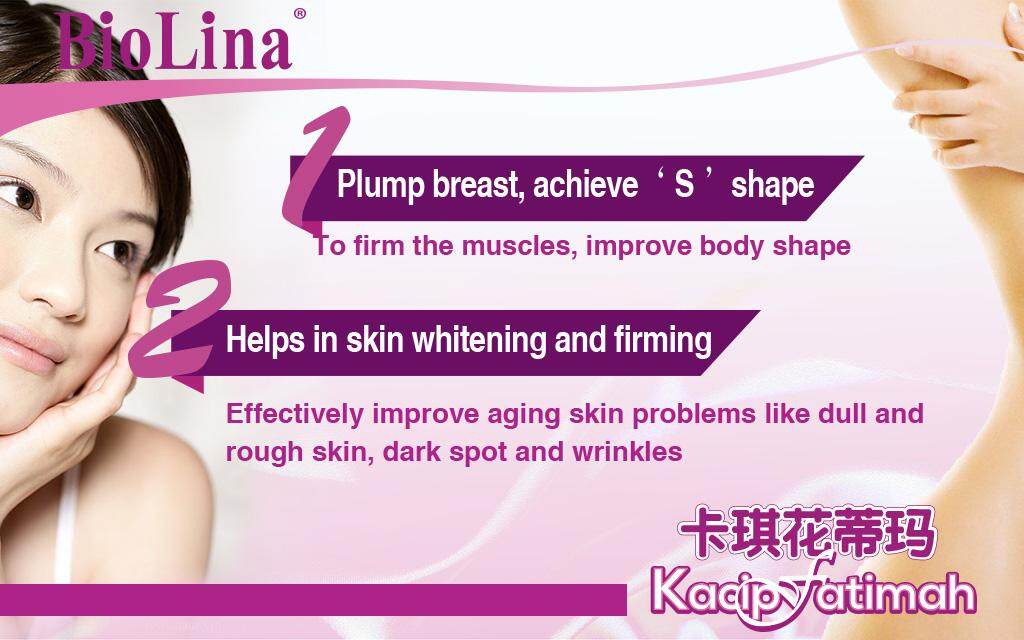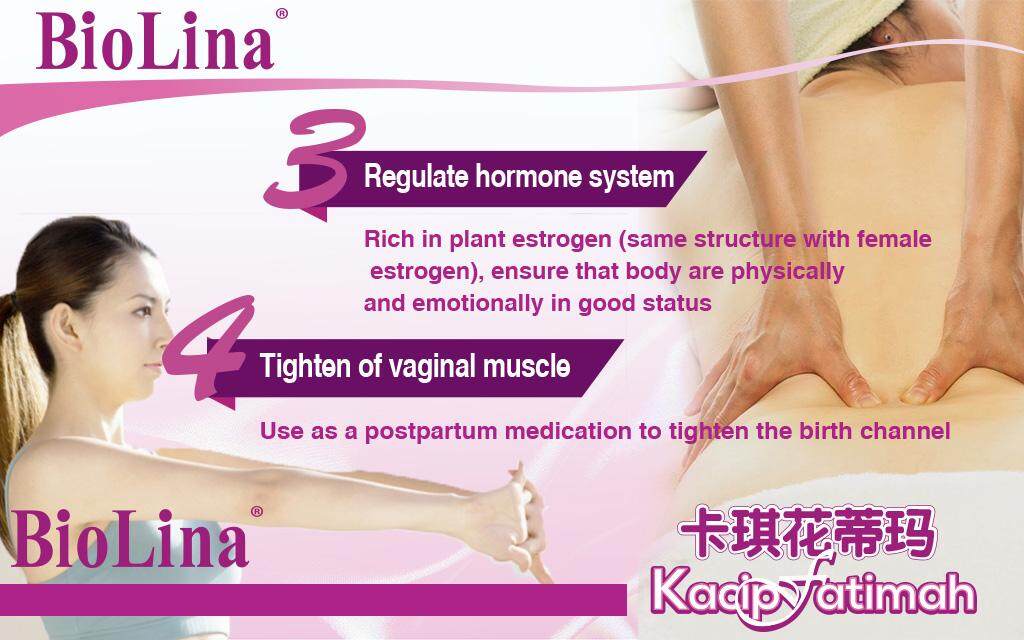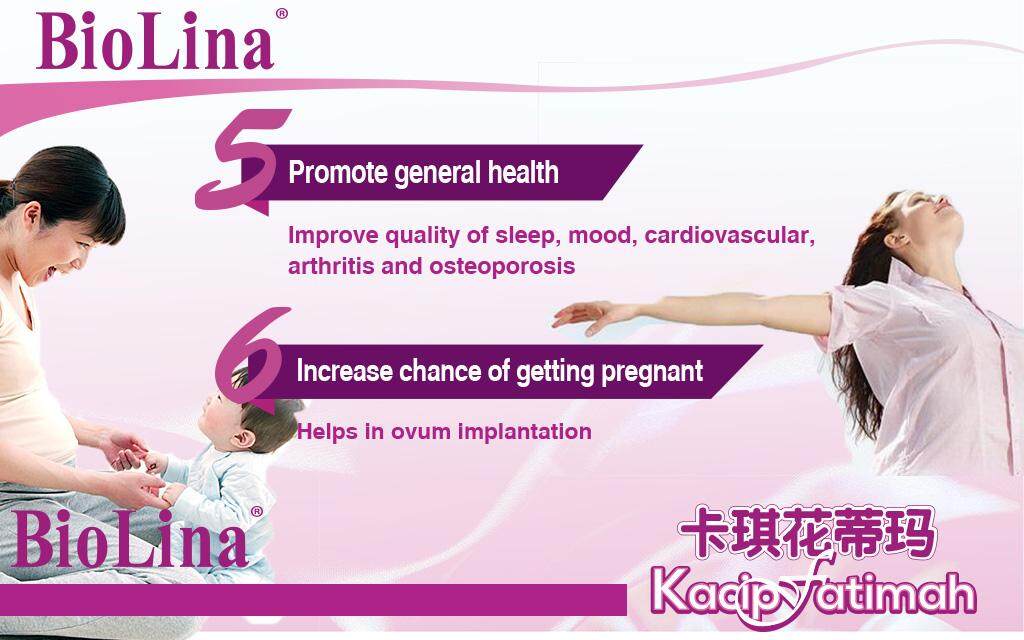 Malay women who have consume Kacip Fatimah for long time shows a good body shape with smooth and delicate skin as well as bright eyes. Meanwhile it can also help tighten and lubricate, enhance sexual function and increase chances of getting pregnant. Kacip Fatimah is rich in phytoestrogen and isoflavones, which may ease menopausal symptoms.
​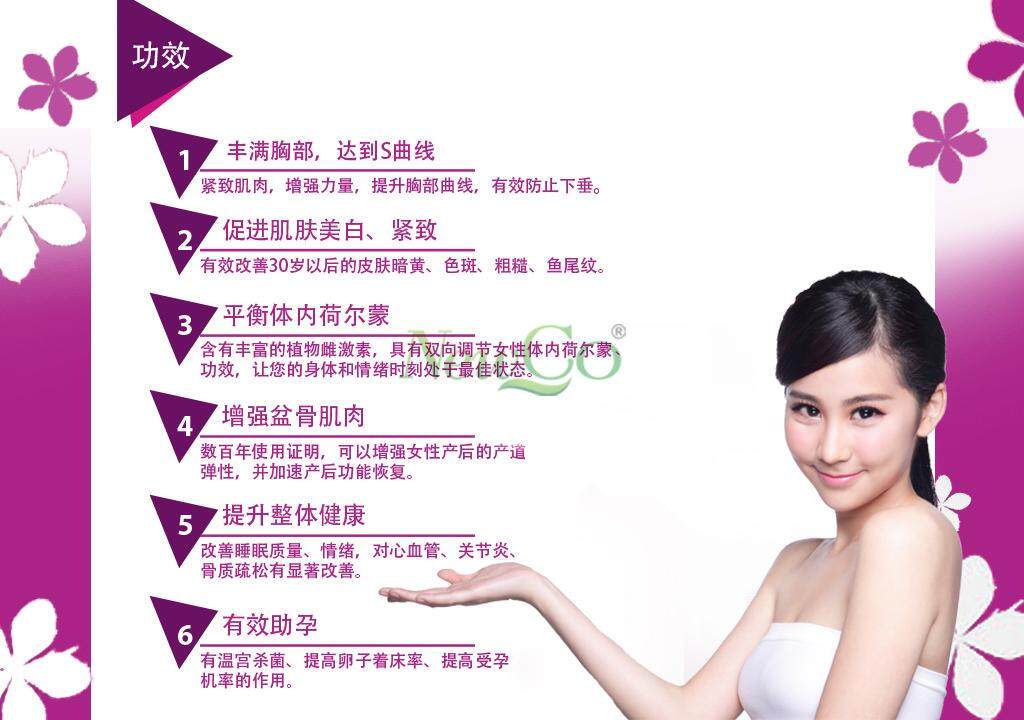 Address :
30 & 32, Jalan Perindustrian Silibin 1,
Kawasan Perindustrian Ringan Silibin,
30100 Ipoh,Perak
Marketed By :
TST HEALTH CARE SDN.BHD
Contact Us 联络我们:
Phone:+605-5292020
Fax: +605-5292021
Email : marketing@newco2u.com.my
Email : alicia@tstinfo.com
Shipping & Delivery:
1. If the product ordered is out-of-stock, we will contact you to confirm a new delivery date or other instructions.
2. All items delivered are ensured at the best quality. Customer must inspect product immediately upon arrival to ensure item is good in condition.