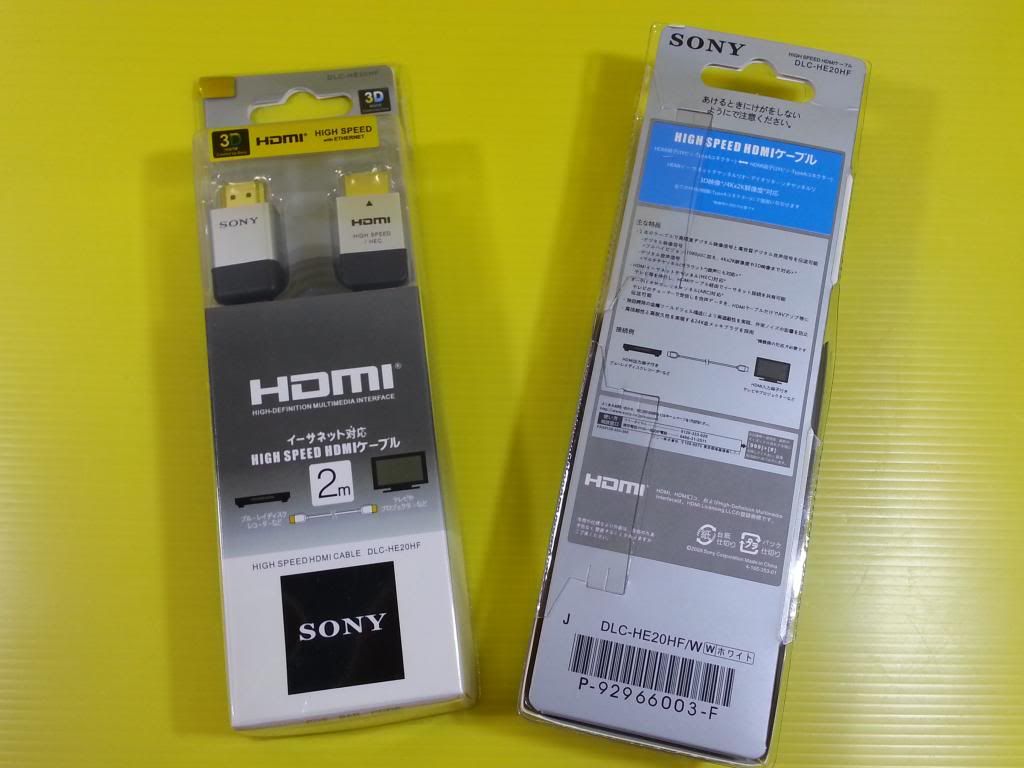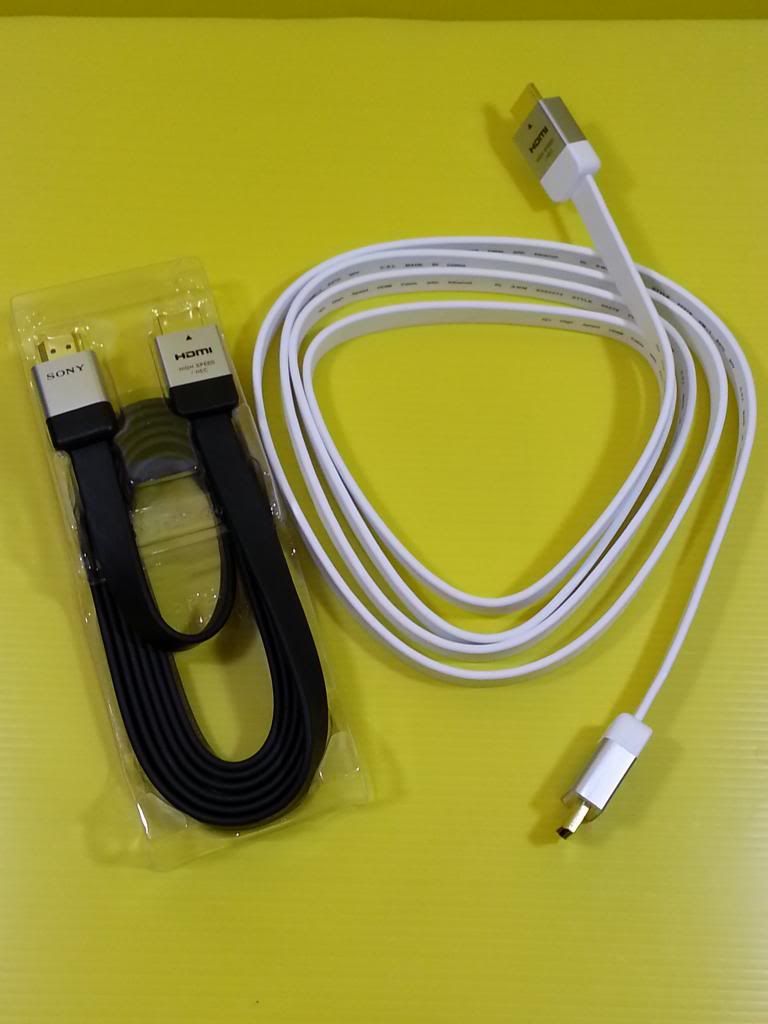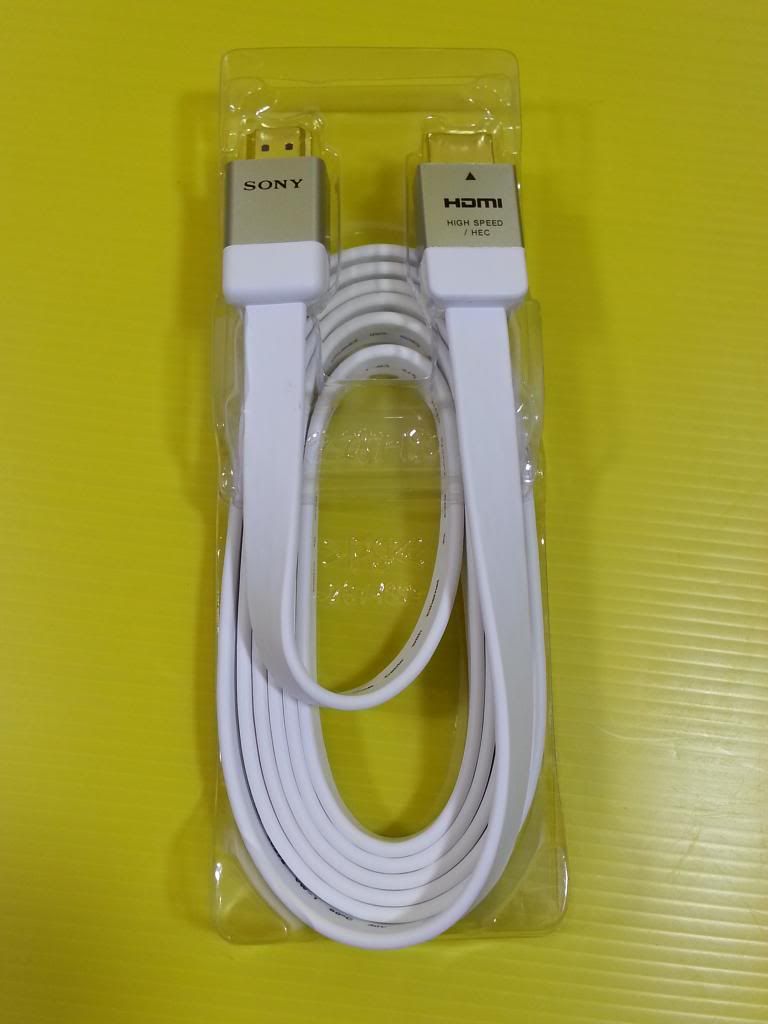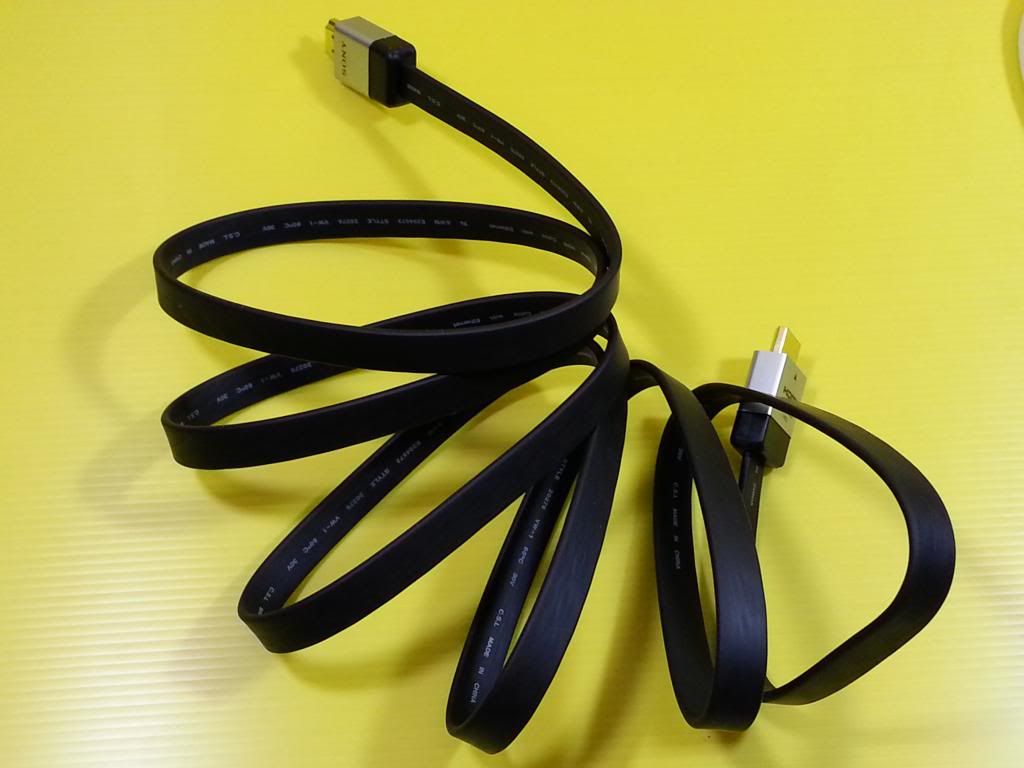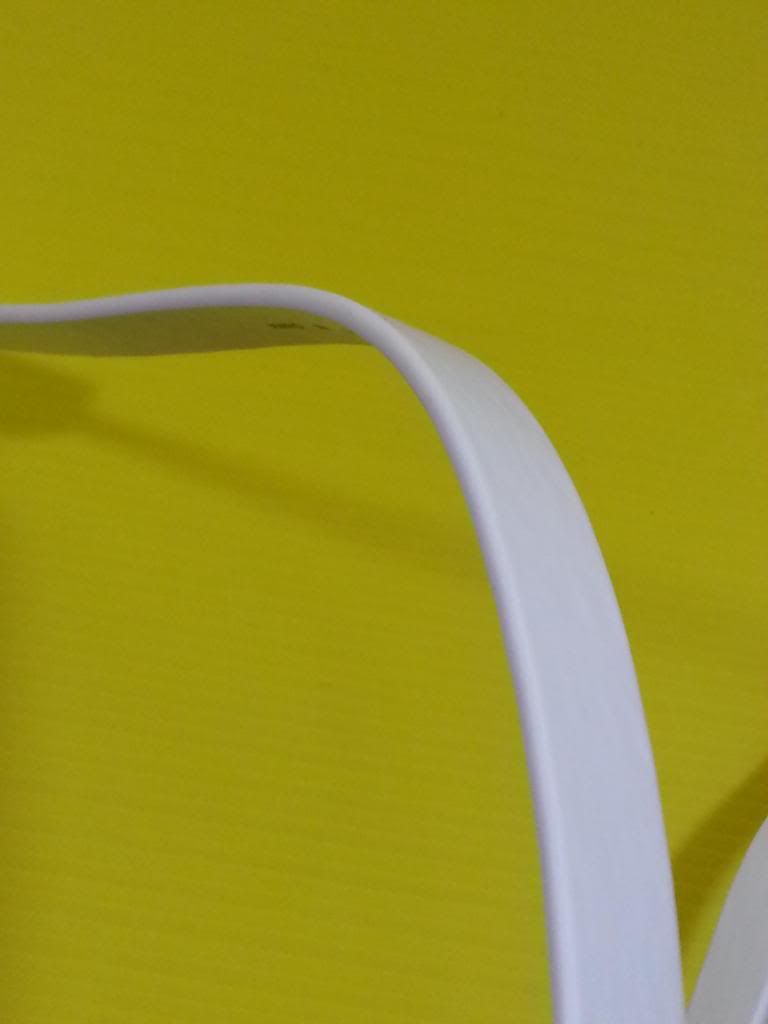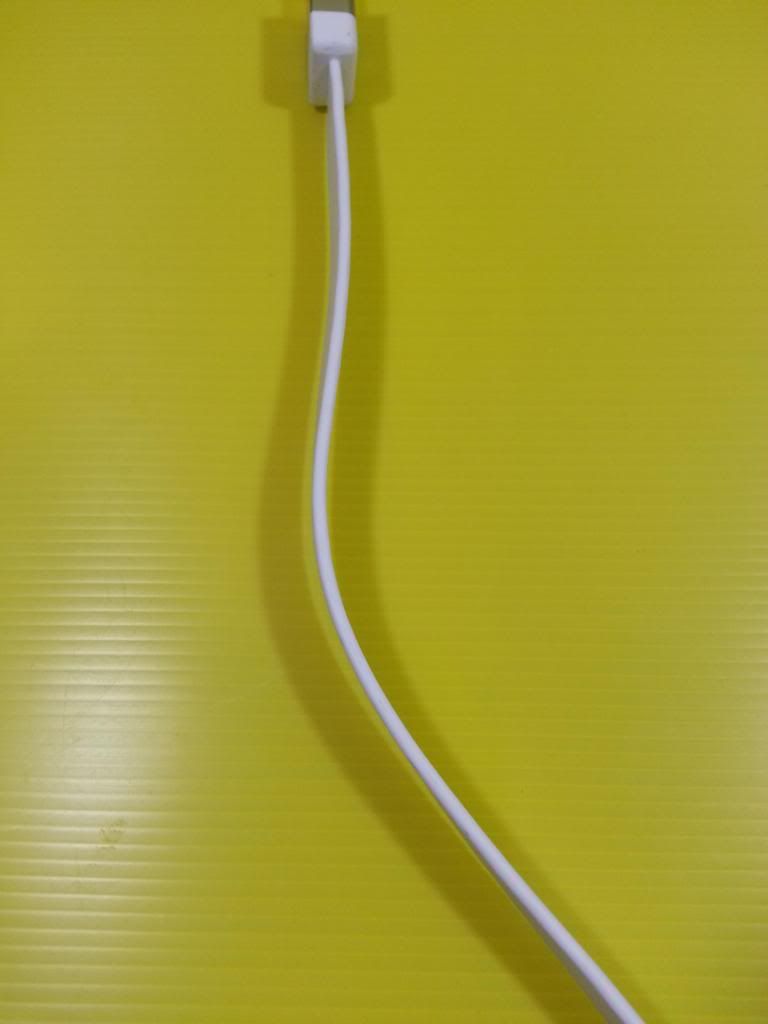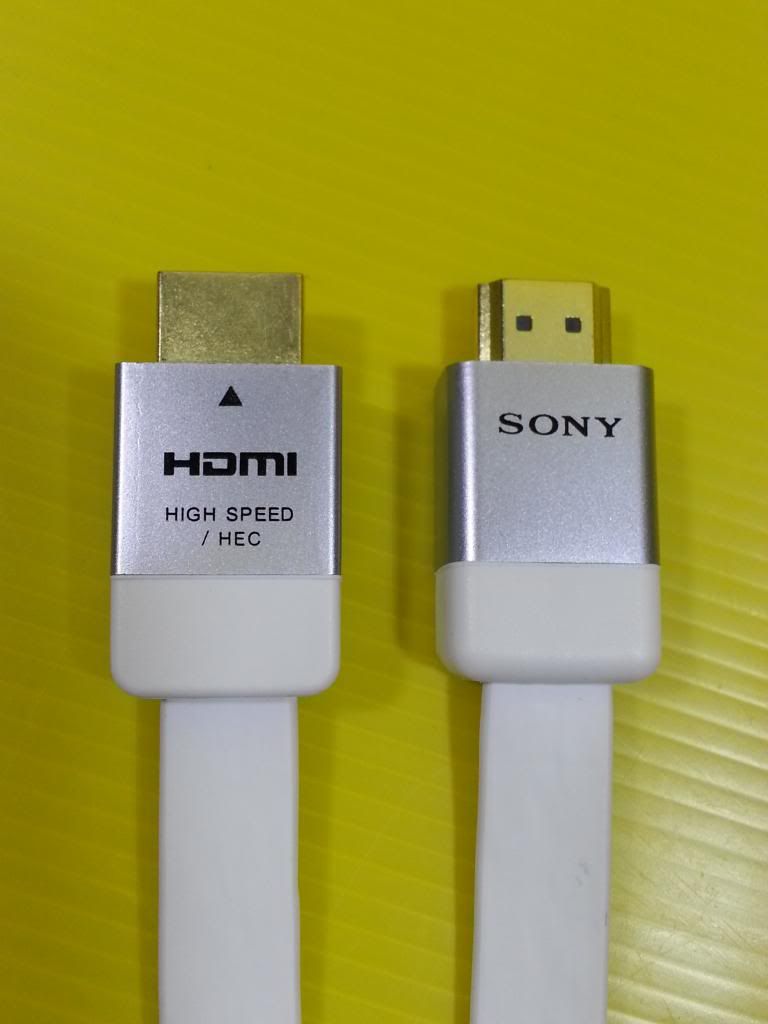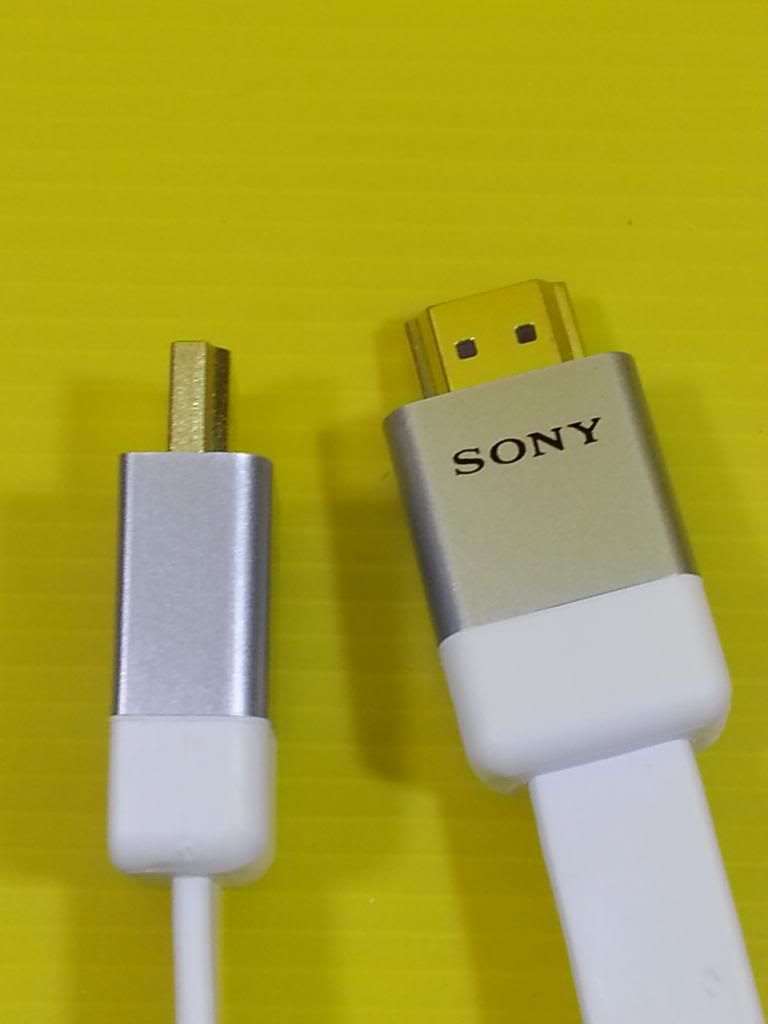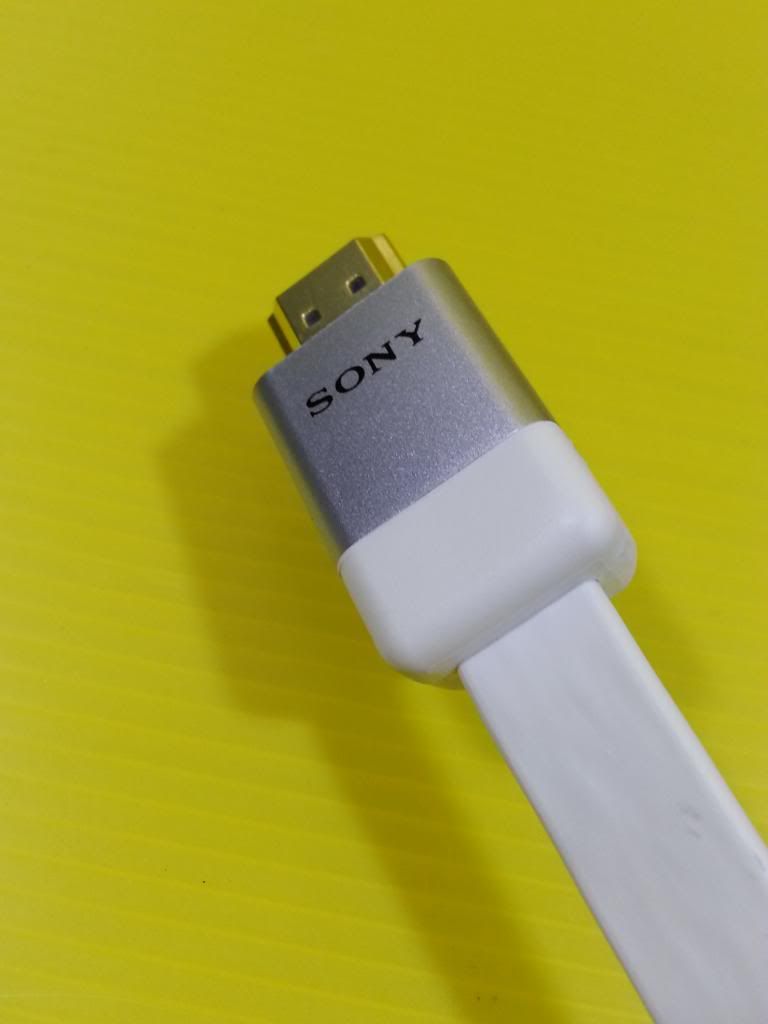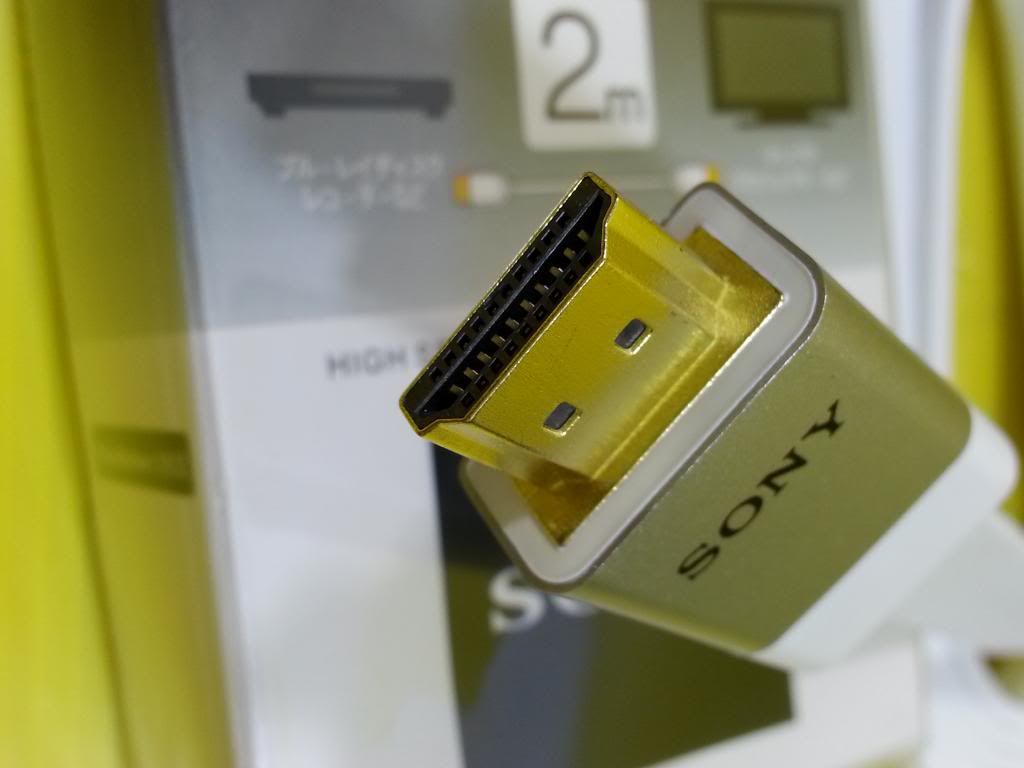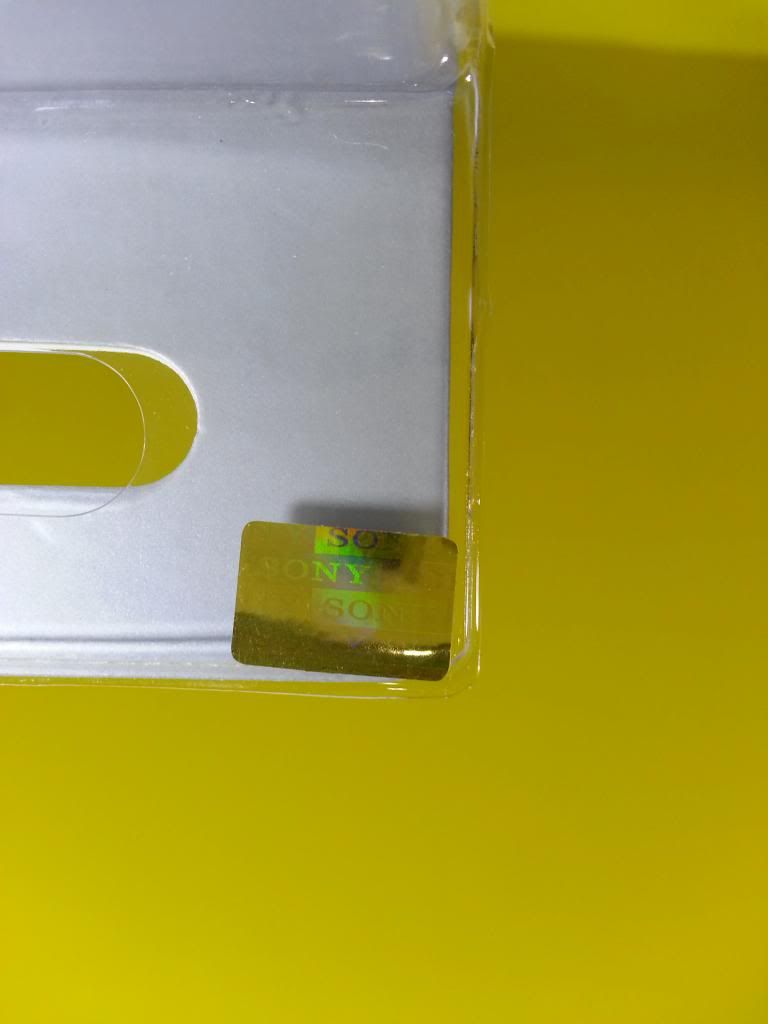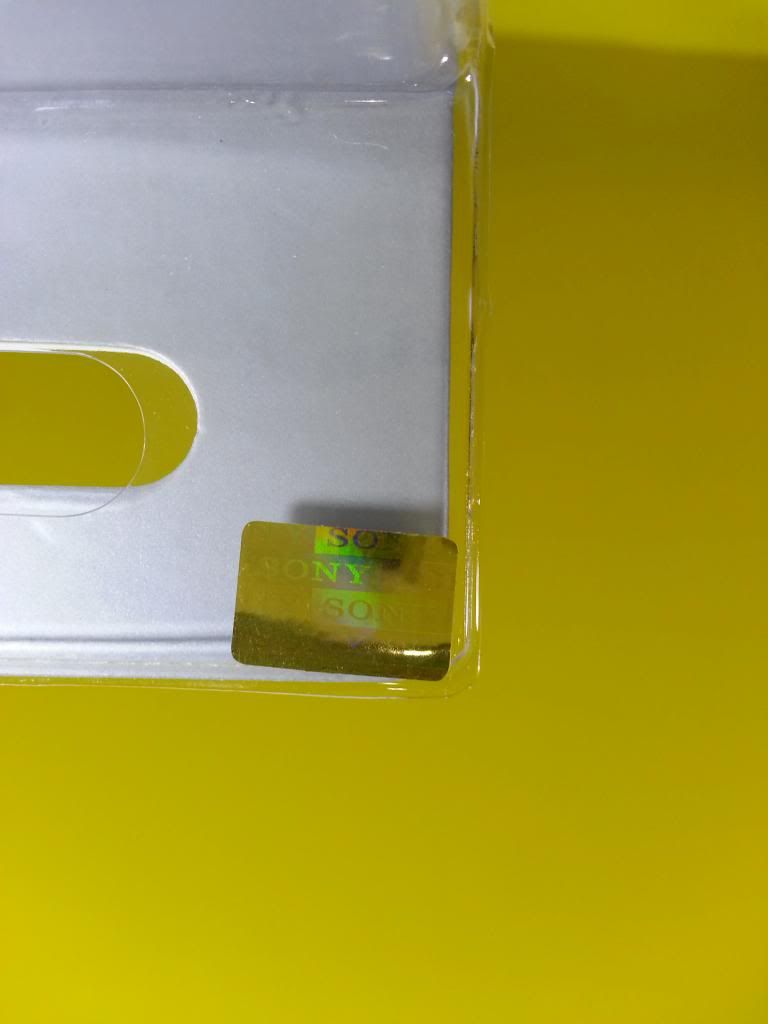 Product Description:
Perfectly shaped for seamless installation, this flat HDMI™ cable plays a crucial role in completing your high-definition home entertainment setup. Enjoy uncompromised HD video and multi-channel, digital surround sound from compatible sources in a single, high-performance, easy-to-connect HDMI cable.
Flat- High speed HDMI™ cable
Ideal for:
Computers including VAIO®
HDTVs including BRAVIA®
PLAYSTATION®3
DVD and Blu-ray™ disc players
HD cable and Satellite boxes
Home theater systems
General
Color: x.v. Color™ technology
Connector Type: HDMI™
Plug: Metal grip with seamless, gold-plated plug
Maximum Data rate of 21.6 Gbps
Supported resolutions of 1080p/i, 720p and 480p/i
Color bit depth up to 48 bits
Supports refresh rates of 60Hz, 120Hz and 240Hz
Lossless Surround Sound 5.1 – 7.1
Key Features
Meets all current HDMI standards, supporting 1080p, 3D/4K, Audio Return Channel (ARC), HDMI w/Ethernet Channel (HEC) Seamless gold plate connector ensures precision signal transfer and corrosion resistance. Flat inner cable structure to reduce mutual interference by up to 70%. Flat cable structure prevents cable skew generated from bending. Solid oxygen-free-copper (OFC) wire. Metal grips diminish micro-vibrations. Signal flow indicator. Flat design saves space and is great for under carpet or baseboard runs.
产品介绍:
完美型的无缝安装,这个扁平HDMI ™连接线完成你的高清家庭娱乐的设置起着至关重要的作用。享受无与伦比的高清视频和多声道,从一个单一的,高性能的兼容源的数字环绕音效,易于连接HDMI电缆。
平高速HDMI ™连接线

适用于:
电脑,包括VAIO ®
高清电视,包括BRAVIA ®
PLAYSTATION ® 3
DVD与Blu-ray ™光盘播放机
高清有线电视和卫星盒
家庭影院系统

一般:
颜色: x.v.色彩™技术
连接器类型: HDMI ™
插头:金属握把无缝,镀金插头
21.6 Gbps的最大数据速率
的1080 / I , 720p和480p的/我所支持的分辨率
色位深度达48位
支持60Hz的, 120Hz和240Hz的刷新率
无损环绕声5.1 - 7.1

主要特点:
符合所有现行的HDMI标准,支持1080p , 3D/4K ,音频回传通道(ARC ), HDMI瓦特/以太网通道( HEC)无缝黄金板块连接器可确保精确的信号传输和耐腐蚀性。平坦的内部电缆结构高达70 %,以减少相互干扰。扁平电缆结构防止产生弯曲电缆偏斜。固体无氧铜( OFC)线。金属握把减少微振动。信号流指示器。扁平设计节省了空间,非常适合在地毯或踢脚线运行。
Please Contact: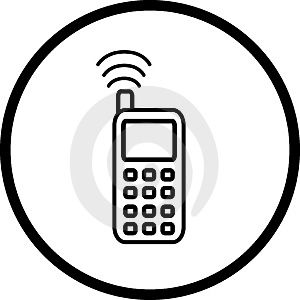 Jesslyn: 016-276 7372
Jimmy: 012-336 9393
Why Buy From Us?
1. We are "Buyer Protection Program" qualified seller; your purchases from our store are FULLY protected! http://www.lelong.com.my/BPP/
2. Our price is very competitive due to our large turn over quantity monthly.
3. We have received 100% satisfied feedbacks from happy buyers! (Thanks for their supports!)
4. We are locally based company with dedicated service and repair team, we provide repairing service to dealers.
5. Our products are all shipped with Poslaju service which is reliable and has 100%
6. We are one of the fastest in delivery!!
7. We cater both retails and wholesales deal.
Bank Account:
Maybank Berhad: 5623 8450 8845 Easysmart Network
or
Public Bank Berhad: 4-5581275-30 Ngoh Cheng Loong
or
CIMB Bank Berhad: 12150072479523 Chee Siew Ching