Blood Pressure Monitor System for iPhone, iPod Touch, iPad
Model No: BP-01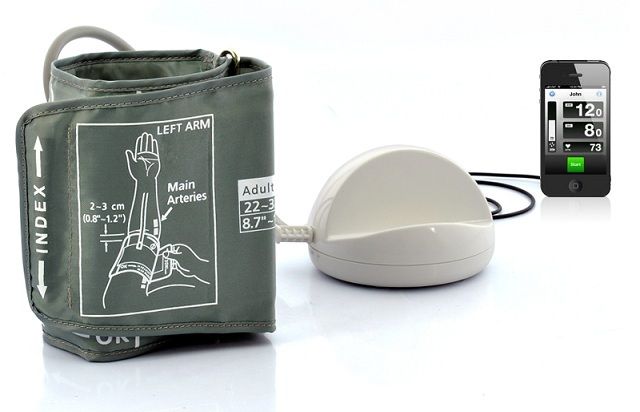 Descriptions:
Blood Pressure Monitor system for iOS devices such as iPad, iPhone or iPod for measuring your blood pressure to help ensure your health in a cool modern way.
They say "An apple a day keeps the doctor away" well this could be true when it concerns this blood pressure monitor, which can connect with iOS Apple products such as the iPhone, iPod touch and the iPad. Measuring blood pressure and pulse rate, the Smart blood pressure monitor saves all this valuable information and then transfers via the iHealthDock application to any iOS device. With the options to allow multiple users, this blood pressure device can be a weekly family check up around the kitchen table allowing you to get results for your health reference.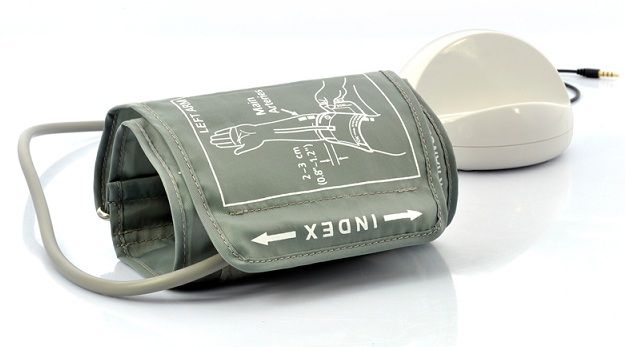 Features:
Measuring Blood Pressure and Pulse Rate using your iPad or iPhone
Compatible with iHealthDock app
All results are saved in iOS Device with SQL database via iHealthDock app
Multiple users can use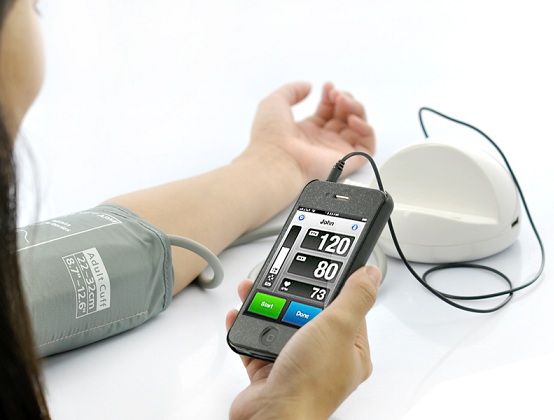 Specifications:
Measurements: Blood Pressure and Pulse Rate
System: iOS Device with SQL database (iOS version 4.2)
Data Display/Save: The result is shown and saved in iOS Device
Connection Method: 3.5mm to 3.5mm
Measurement Method:Upper Arm
Pressure measurement method: Osocillographic
Range Pressure: 0 ~ 299mmHg (0 ~ 39.9kPa)
Accuracy Pressure: -3mmHg ~ +3mmHg (-0.5kPa ~ +0.5kPa)
Pressure Increase:Auto Increase
Pressure Decrease:Auto Decrease
Determination Power: AC(80~220V)
Dimensions:110 x 70mm (L x W)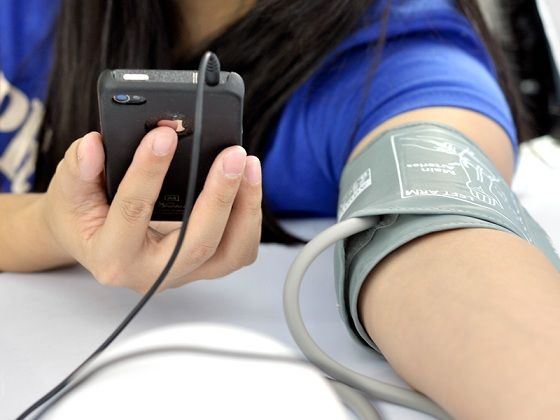 Product Notes:
This is not a medical device and all results are just for reference. Please consult your Doctor if you have any concerns
Only use for blood pressure and pulse rate
Ensure the iOS is version 4.2 or later
This device is only compatible with the iHealthDock app. Please search the app store to find this application
This is not claimed to be an authorized or branded product by Apple Inc.
The product and our company are not affiliated with Apple Inc. or endorsed by them in any way.

Package Contents:
1 x Sphygmomanometer
1 x Upper arm type cuff
1 x Power adapter
1 x 3.5mm connection