Item Specification
Product Description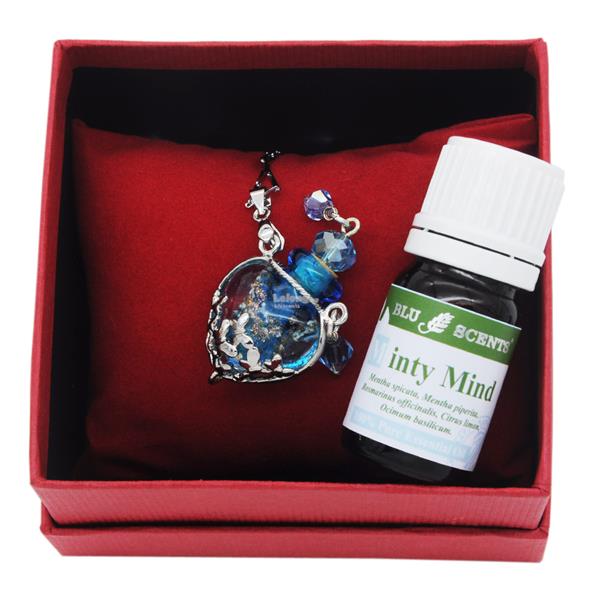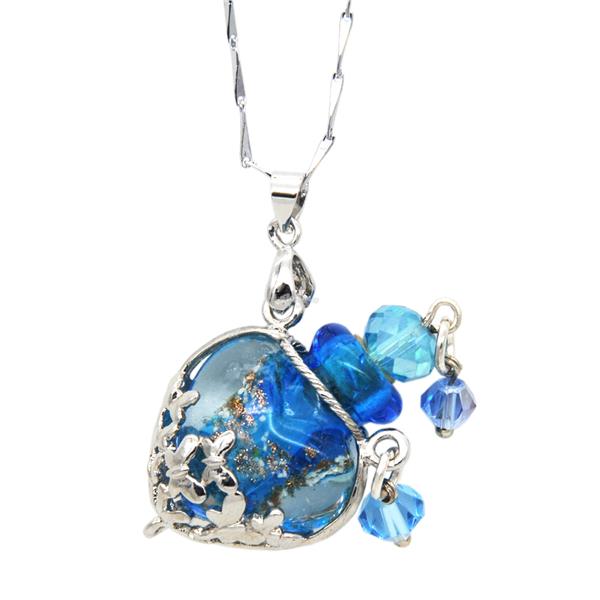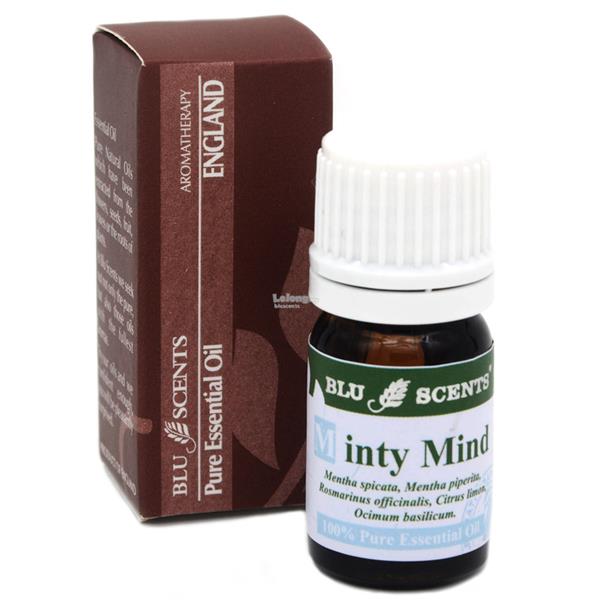 * Unique & elegant hand-crafted aroma necklace, ideal gift
* Experience the benefits of aromatherapy while on the go
* Refresh & relieve headache
* Synergy Blend of 100% pure essential oil – 100% naturally extracted from plants.
* Concentrated & with therapeutic grade, source from members of ATC (Aromatherapy Trade Council) in UK

Blu Scents Minty Mind with Ruby Red Love Aroma Necklace Inclusive Of:
1 x Sky Blue Love Antique Aroma Necklace
1 x Blu Scents Minty Mind Pure Essential Oil 5ml
1 x Gift Box decorated with Ribbon

BLU88277



A Pretty Necklace with a Secret!
Want to experience the benefits of aromatherapy while on the go?
 
Wearing our hand-crafted aroma necklace allows you to subtly enjoy favourite oils or blends no matter where life takes you throughout the day, be it work or pleasure!
It is not only smells great but looks special & elegant!
This set inclusive of Blu Scents therapeutic grade Minty Mind pure essential oil, it helps to keep you refresh and awaken. You are also suggested to take a whiff to alleviates headaches & migraines.

Nicely presented with a complimentary gift box, great for self-indulgence or gift giving. The design or colour of gift box and ribbon may vary depending on availability.
 

MINTY MIND Pure Essential Oil
Synergy Blend of 100% pure essential oil (Concentrated, Therapeutic Grade)
A fine blend of: Mentha spicata, Mentha piperita, Rosmarinus officinalis, Citrus limon, Ocimum basilicum.

Scents Description: Fresh cooling mints complement with a light fruity scents.

Actions:
* Cooling, refreshing & invigorating.
* Alleviates headaches & migraines.
* Sharpens senses & encourages concentration.
* Aiding memory & clears the head.
* Great antiseptic & antiviral properties.

Safety Data:
Perfectly safe for home use. Contraindicated for young children (below 30 month-old)

You are not alone.Our traditional remedies can work wonders in reducing pain & help to relax your tensed muscle. The precise cause of migraine is unknown, but it is probably related to chemical changes in the blood vessels supplying the brain and its coverings. Migraine headaches are usually described as a one-sided, throbbing pain of the temple, forehead, or eye. Other symptoms may accompany the headache, including nausea, vomiting, or the feeling that light bothers the eyes.
Our quality pure essential oils blend - Blu Scents Minty Mind will naturally soothe your pain and keep you relax, moreover the oils help take you to the next level - leave you refreshed and help clear your head.

When you feel the start of the attack, put a drop or two of Blu Scents Minty Mind on a tissue and inhale directly to clear the head. Definitely, massaging is another good way to ease the pain. Simply dilute Blu Scents Minty Mind with our carrier, and using your fingers' tip, make circular movements from the back of your neck upwards into the hairline. If you suffer regularly from migraine or headaches, do this every morning and night.

Blu Scents Synergy Blends are all traditional England recipes, practising the ancient wisdom & art of blending, each with its own specific therapeutic values and delighting aroma.

When pure essential oils blended together, the individual properties are mutually enhancing upon one another, the whole is powerful than the sum of the part. When such blends harmonized, and complement with each other, the combination is known as "synergy", achieve a greater result from aromatherapy.

By choosing Blu Scents Synergy Blend, you can experience the goodness of aromatherapy in a simpler way!!



Sky Blue Love Antique Aroma Necklace
A Pretty Necklace with a Secret!
Want to experience the benefits of aromatherapy while on the go?
Wearing our hand-crafted aroma necklace allows you to subtly enjoy favourite oils or blends no matter where life takes you throughout the day, be it work or pleasure!

Specification:
Pendant Size:  3.2cm x 2.4cm
Material: Volcanic Glass with necklaces
Shape: Love
Colour: Sky Blue

Instructions:
Open the cork and add a few drops of your favourite pure essential oil and enjoy. Simply refill whenever necessary.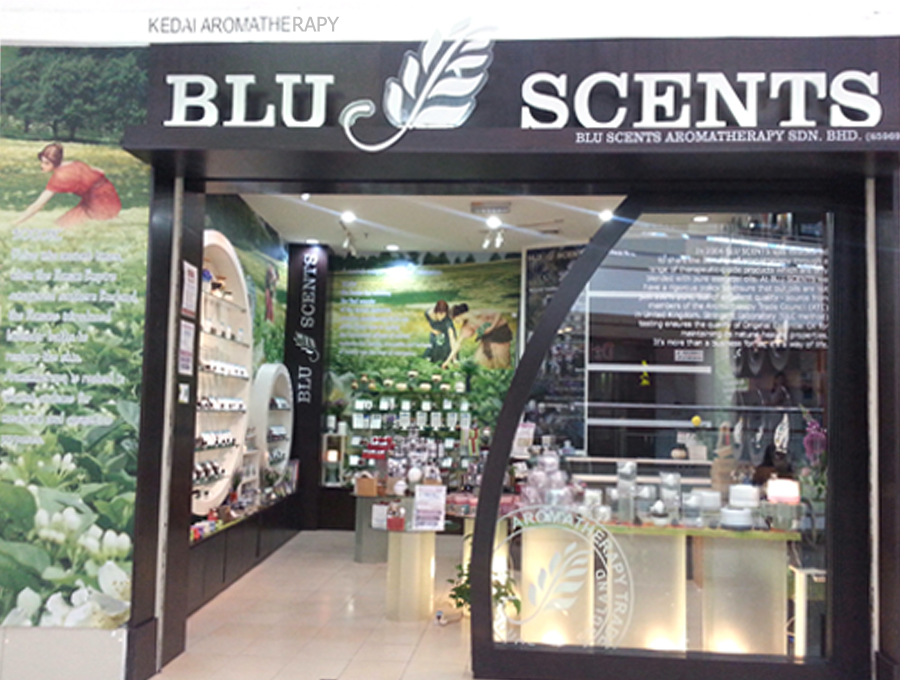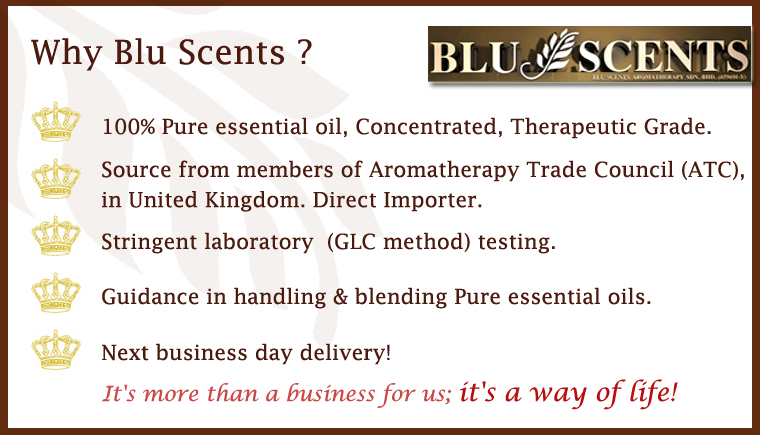 Why Blu Scents?
 
* 100% pure essential oil, concentrated, therapeutic grade
* Synergy Blend of 100% pure essential oil – 100% naturally extracted from plants
* Source from members of Aromatherapy Trade Council (ATC), in United Kingdom
* Stringent laboratory  (GLC method) testing
 
In 2004 Blu Scents was established to share the benefits of aromatherapy through a range of therapeutic-grade products and treatments. We've continued to develop and expand our products' ranges for your convenience accessibility. We are dedicated to sharing the positive benefits of essential oils as widely as possible.

It's more than a business for us; it's a way of life.

At Blu Scents we have a rigorous policy to ensure that our oils are not just 100% pure, but of excellent quality - source from members of the Aromatherapy Trade Council (ATC) in United Kingdom directly. Stringent Laboratory testing ensures the quality of Original Essential Oil for maintaining its natural healing properties.

Our company brings together a team of talented and committed people with unique and complementary skills. With experience in product development, we understand your aromatherapy needs from every angle. Our hands-on approach enables us to provide a comprehensive service at every level. We pride ourselves on providing all our customers with first class service and guaranteed value.

We are working hard to maintain the price at a reasonable benchmark, and we do not use fanciful packaging and marketing scheme where no further price mark-up for better discounting rate.

We hope you enjoy shopping with us! If you have any questions, please do not hesitate to email us at online@bluscents.com.my

The way we process your order:
We handle your order thoughtfully & wrapped each order with care & love by our packing team to guarantee a perfect sending. Every order will be counter checked and are individually wrapped to ensure maximum protection, "fragile" sign is sticked on parcel or boxes.

We care to offer you a quality service from selection to the delivery of our products.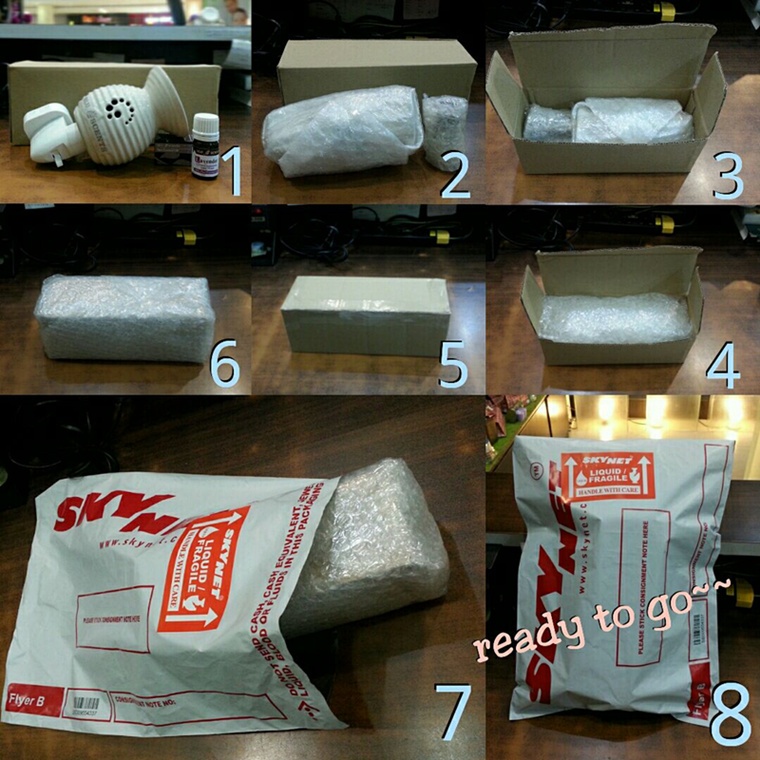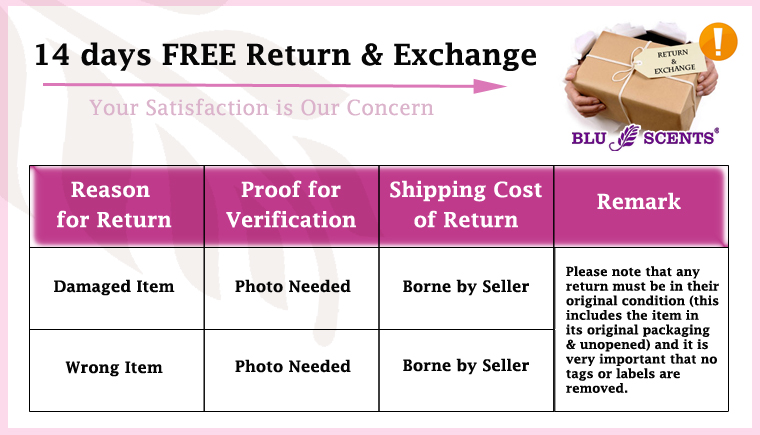 Questions & Comments

West Malaysia : 3-5 business day
East Malaysia: 3-7 business day
Transit Times
Items purchased will be couriered via standard service within 3-5 business days for West Malaysia, and 3-7 business days for East Malaysia. We strive to deliver your purchased products in shortest time possible. All orders are in processed as soon as the transaction is confirmed. All orders are dispatched and delivered by courier service, Monday – Friday, excluding weekends and public holidays. Delivery to rural or remote areas may take an additional of 2 – 3 working days.

Orders will need to be signed for upon delivery. If you are unavailable at the time of delivery, the item will be couriered to you the next day. Please call the assigned logistic company and provide your tracking number to arrange for a redelivery.
Blu Scents Aromatherapy Sdn Bhd will not be responsible for orders signed for by someone other than the designated recipient.

At the time of delivery, you may be required to validate the delivery of the products by signing-off with the delivery personnel. You agree to inspect the product/products for any obvious faults, defects or damage before you sign for received products.

If you find that items are damaged upon delivery, please report to Customer Service on the same day with supporting evidence and your Invoice number. Reimbursement is subjected to the courier company's discretion.

In the rare circumstance that your product is missing from your order, please report to customer service on the day of delivery and we will be happy to assist.

If you have any questions on our shipping policy, please contact Customer Service at online@bluscents.com.my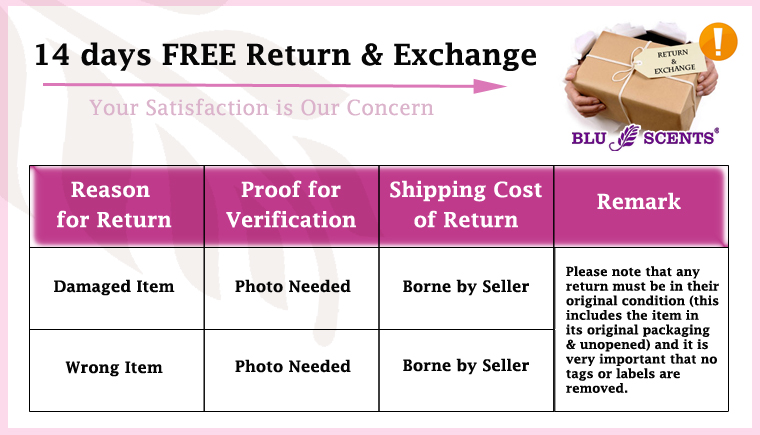 RETURNS POLICY
We are committed to providing quality products to our customers. If for any reason you are not entirely satisfied, we are happy to issue a product exchange for new and unopened normal priced product(s) that is returned within 14 days of delivery date. All new and unopened normal priced products may be exchanged with an original receipt/invoice or mail order packing invoice. All products may be exchanged once.
Products sold are non-refundable, but we will happily exchange the product with another product of same value or greater value.
All original shipping and/or handling charges are non-refundable. Products are to be returned in its original brand new condition via sender's preferred delivery mode at your own cost. We recommend that you use a reliable courier service with parcel tracking services to prevent damages. We regret to inform that products sold online are not exchangeable at stores at the moment.
Please allow one to three weeks from the day you return your product for your request to be processed. You will be contacted once your return is completed.
Blu Scents Aromatherapy Sdn Bhd reserves the right of final decision if the product returned is in unsatisfactory condition, or the above terms are not met.
If you have any questions on our return policy, please contact Customer Service at online@bluscents.com.my . Please provide your contact details, invoice number and reason for return.
Questions & Answers
Do you have any questions to ask merchant about this product
Ask Seller
| | | |
| --- | --- | --- |
| 5 star | | 0 |
| 4 star | | 0 |
| 3 star | | 0 |
| 2 star | | 0 |
| 1 star | | 0 |
Share your thoughts with others
Write a review
Only buyers who purchased the product may leave a review