* Elegant handcrafted volcanic glass aroma necklace to compliment your style
* Experience the benefits of aromatherapy while on the go
* great alternative for wearing natural perfume
* An adorable plush keyring to keep your keys safe
* Unique and lovely Christmas gift
Blu Scents Round Volcanic Glass Aroma Necklace Gift Set Inclusive Of:
1 x Blu Scents Red-Blue Round Volcanic Glass Aroma Necklace
1 x Red Lovely Plush Bear with Santa Hat & Scarf Keychain
1 x Miniature santa claus
1 x wrapping with ribbon
BLU88394
Let the one you care or yourself be indulged with Blu Scents Round Volcanic Glass Aroma Necklace Gift Set today!
It included with a unique round volcanic glass aroma necklace and a red lovely plush bear with santa hat & scarf keychain perfectly capture the holiday spirits.
Simply fill up your favourite pure essential oils inside the pendant and enjoy the aroma it diffuse as you go about your day.
You also can add few drops of your favourite pure essential oil on the plush to scents your closet, wardrobe, car or even bags too.
Beautifully presented inside a clear snowball, decorated with ribbons and enhanced with an Miniature santa claus!!!
Perfectly capturing the joyful season, great for self-indulgence or Christmas gift giving.
The design of Miniature Santa Claus and colour of wrapping paper & ribbon will be packed randomly unless specify when order is placed and subject upon availability.
May the spirit of Christmas bring you peace,
The gladness of Christmas give you hope,
The warmth of Christmas grant you love!
Blu Scents Volcanic Glass Aroma Necklace
You are no longer confined to use burner or electric diffuser, you can also benefit from the healing and uplifting properties of aromatherapy wherever you go by wearing our volcanic aroma necklace!! Simply fill up your favourite pure essential oils inside the pendant and enjoy the aroma it emits as you go about your day.
Each piece of this pendant is delicately handcrafted, and is therefore a little bit special - no one is exactly alike.
Whether you're dressing casually or for a special occasion, this volcanic glass pendant is elegant and versatile enough to compliment your style.

This beautiful pendant is a great alternative to wearing natural perfume and also make it as a wonderful gift idea for friends and family too!!
Kindly note that size and colour may slightly differ as they are handmade.
Material: Volcanic glass
Design: Round
Measurement: Approx 2cm in diameter x 1cm thick
Necklace Chain: Approx 35cm length
Colour: Blue-Red
Packaging: Include with Syringe

Lovely Plush Bear With Santa Hat & Scarf Keychain

Size : Approx 10cm
Color: Red

* An adorable bear with keychain
* The fascinating way to keep your keys safe & adorable
Miniature Santa Claus
Perfect accessories to capture the spirits for christmas season, great as Christmas Tree decoration. You can attach it to your handphone or keychain too.

Size: Approx. 1.5cm length x 2cm width x 3cm height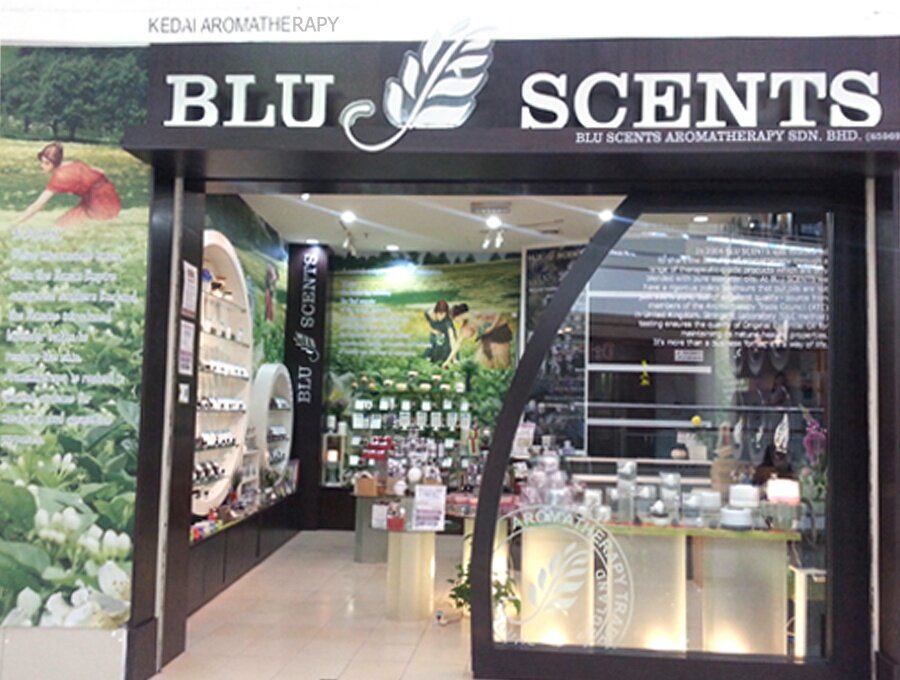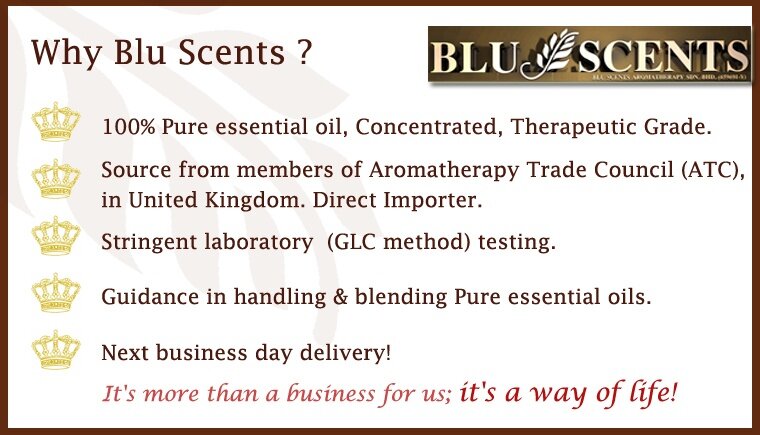 Why Blu Scents?
* 100% pure essential oil, concentrated, therapeutic grade
* Synergy Blend of 100% pure essential oil – 100% naturally extracted from plants
* Source from members of Aromatherapy Trade Council (ATC), in United Kingdom
* Stringent laboratory (GLC method) testing
In 2004 Blu Scents was established to share the benefits of aromatherapy through a range of therapeutic-grade products and treatments. We've continued to develop and expand our products' ranges for your convenience accessibility. We are dedicated to sharing the positive benefits of essential oils as widely as possible.

It's more than a business for us; it's a way of life.

At Blu Scents we have a rigorous policy to ensure that our oils are not just 100% pure, but of excellent quality - source from members of the Aromatherapy Trade Council (ATC) in United Kingdom directly. Stringent Laboratory testing ensures the quality of Original Essential Oil for maintaining its natural healing properties.

Our company brings together a team of talented and committed people with unique and complementary skills. With experience in product development, we understand your aromatherapy needs from every angle. Our hands-on approach enables us to provide a comprehensive service at every level. We pride ourselves on providing all our customers with first class service and guaranteed value.

We are working hard to maintain the price at a reasonable benchmark, and we do not use fanciful packaging and marketing scheme where no further price mark-up for better discounting rate.

We hope you enjoy shopping with us! If you have any questions, please do not hesitate to email us at online@bluscents.com.my

The way we process your order:
We handle your order thoughtfully & wrapped each order with care & love by our packing team to guarantee a perfect sending. Every order will be counter checked and are individually wrapped to ensure maximum protection, "fragile" sign is sticked on parcel or boxes.

We care to offer you a quality service from selection to the delivery of our products.