Item Specification
Product Description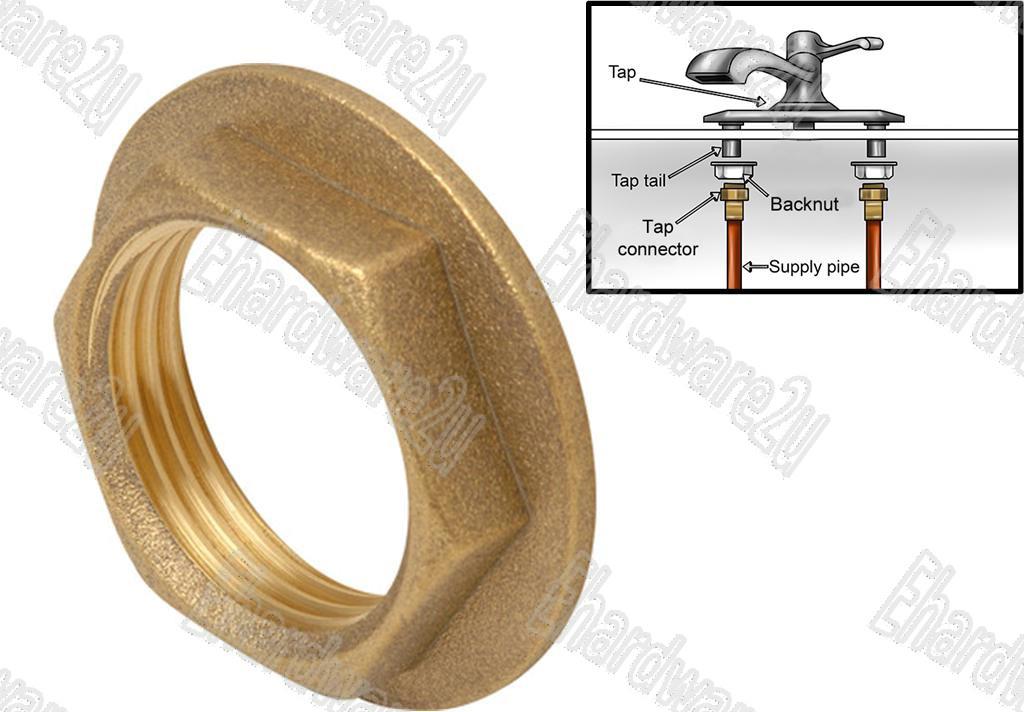 Brass Flange Backnut 1/2"BSP (BFN15)
Description:
Female Thread 1/2" BSP (Approx. 19mm)
Material: Brass
This backnuts are hexagonal nuts (23mm) with an integral flange and are used to secure a tap fitting to a basin, sink or bath.
Replacement broken PVC flange backnut to better quality brass
Also application as a jam nut
Important information regarding identification by measuring BSPT (British Standard Pipe Thread) fittings. The measurements are not as straightforward as you may think.
  
Instance the outside diameter of a 1/2" BSP male thread is approximate 20.5mm, Female Thread is approximate 19mm
You should check dimensions to correctly identify the fitting you require.
SNQNBHUF20GBHFKVJHQYN