Item Specification
Product Description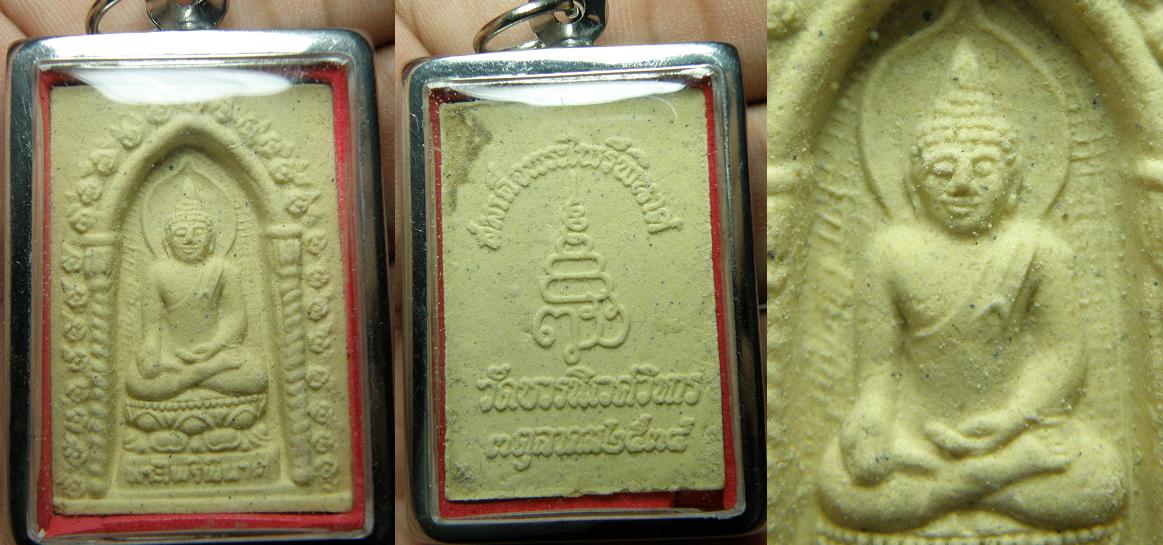 An old Thai amulet featuring Buddha seated with full-lotus position (the legs are tucked in tightly together and crossed at the ankles, usually right atop left, with the bottoms of both feet visible facing upward and rest on opposite thighs) and Granting a wish gesture (left hand hanging naturally at the side of the leg with the palm open and facing downward) meaning Buddha's loving-kindness and compassion in fulfilling the wishes of every sentient being.

Phra Phi Lee Pee Nart is a superbly crafted amulet that we believed to protect against evil, disease or unhappiness and always have a goodluck in their businesses who have it in their home/office .

Wat Bowonniwet Vihara is a first class Royal Buddhist monastery of the Dhammayut tradition, located on the northeast side of Bangkok's Ratanakosin island. They always provide this kind of Amulet to each person of the armed forces before they were going to the war. 
 
Size : 40mm x 28mm x 15mm
Weight : 19.0g
Material : Blessed mixture powder (buddha), stainless steel (casing)
Age of the mixture powder : Medium old
Origin : Wat Borvorn

Comment : well preserves, no cracks or chip off, the Buddha face was clear and having a beautiful smiling face.



---
Maybank 2U/Bank transfer/TT/Wire
Ship within Malaysia via Postlaju Peninsular Malaysia : RM9.00 Sabah : RM6.00 Sarawak : RM8.00