If you have not made the payment for your order, you can ignore the order with the incorrect shipping address. You can place a new order and update the new order with your new shipping address.
How do i contact the Seller?
1. At the product posting page, click on the " PM/Email Seller" on the left side.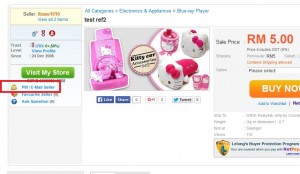 2. Key in your login details.
3. Key in what you wish to contact the seller for in the field. And click "Send"