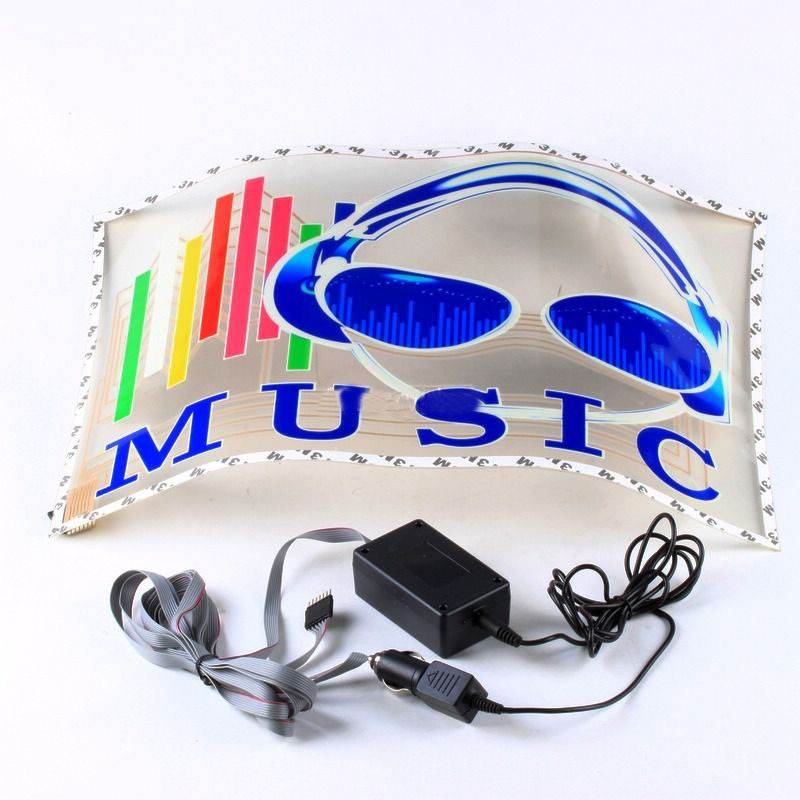 Product Description
Features:
* Sound Activated car stickers. It is a layer of soft and thin sheet be stick on rear windshield or side window, wherever you feel appropriate. Use driving equipment, plug it to 12VDC power, it can produce beautiful effect.
* Cool flashing car stickers increases safety while you driving a car at night; at the same time, it makes your car fashionable and amazing. It is really cool, and also very easy to install. This flashing subject creates a fascinating view for your car.
- Space saving: Sheet thickness is only 0.35mm
- Low power consumption: only 1mW per spare centimeters.
- Along with the voice / sound changes
- Power: DC 12V
Easy installation:
This product is furnished with double faced adhesive tape and it is covered with a protective membrane, you can remove membrane and stick to back windshield.
We packed a cigarette lighter the lighter can be directly inserted into car to make lamp lightening.
Package Included:
1 x Car Music rhythm lamp 
1 x Cigarette lighter
1 x Control box