Item Specification
SD Card
: Support up to 256GB
Product Description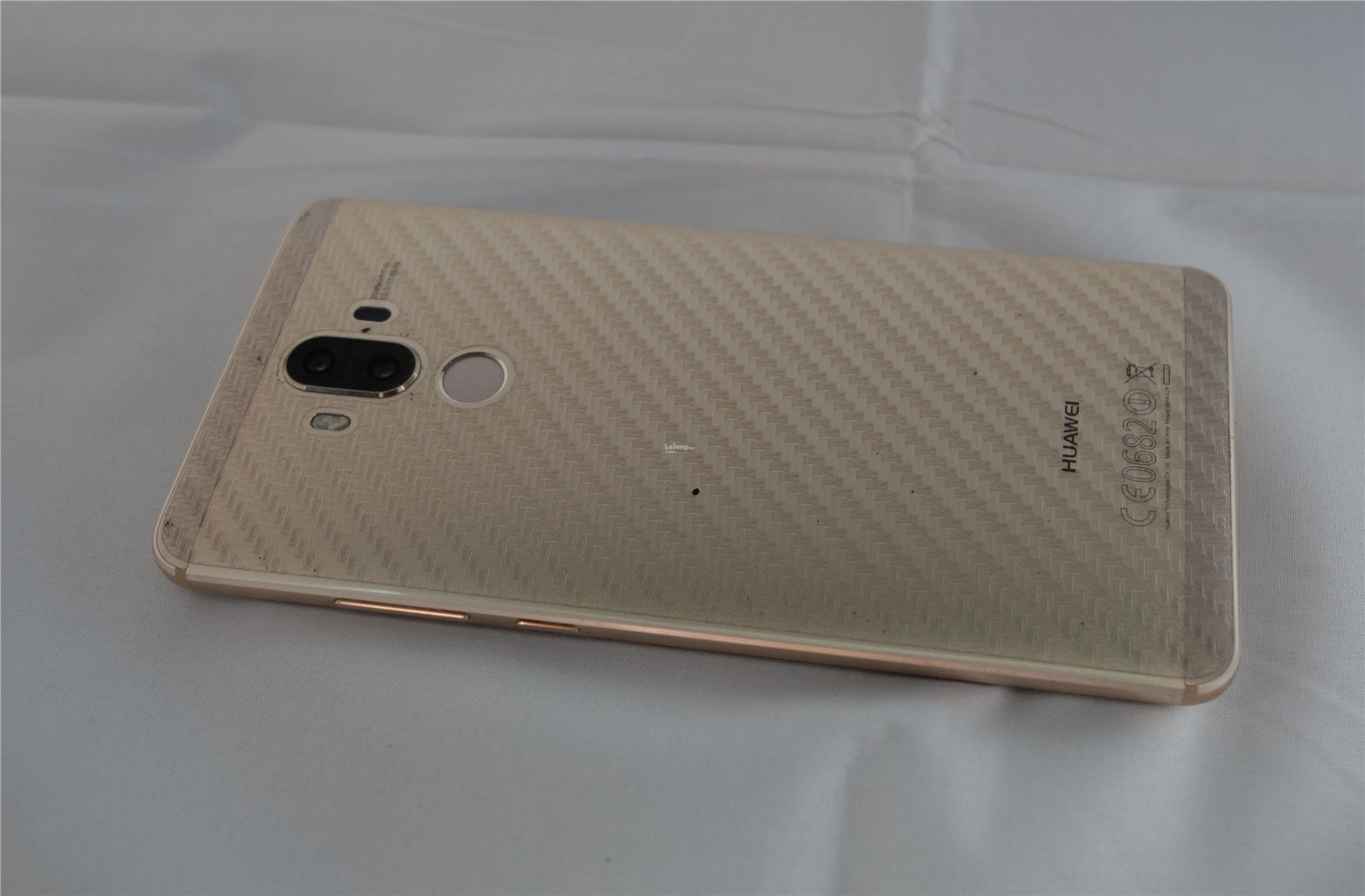 1 set Huawei Mate 9 in Champagne Gold bought from vmall.my (original Malaysia set)
Fully operational - no faults
Comes with original box, charger, cable and unsued original headphone and receipt. Original unused clear soft cover.
Bought 21 Nov 2016. Screen and back protection since day 1. I would describet he condition as 8 out of 10, no dings in the corners and no vsible scratches.
Please ask questions before bidding, I will not give discounts after auction is closed. If you are fussy, please do not bid.
Bidder
Bid (RM)
Date
Status
affariz93 (120: 29+, 100.00%)
660
22 Sep 2018 02:17:00 PM
Won
FrayzdeCastello (43: 2+, 100.00%)
658
22 Sep 2018 02:17:00 PM
Lost
affariz93 (120: 29+, 100.00%)
638
22 Sep 2018 02:15:00 PM
Lost
FrayzdeCastello (43: 2+, 100.00%)
636
22 Sep 2018 02:15:00 PM
Lost
affariz93 (120: 29+, 100.00%)
558
22 Sep 2018 02:14:00 PM
Lost
wakalif (329: 13+, 100.00%)
556
22 Sep 2018 01:48:00 PM
Lost
FrayzdeCastello (43: 2+, 100.00%)
555
22 Sep 2018 01:48:00 PM
Lost
FrayzdeCastello (43: 2+, 100.00%)
538
22 Sep 2018 01:47:00 PM
Lost
wakalif (329: 13+, 100.00%)
536
22 Sep 2018 01:47:00 PM
Lost
FrayzdeCastello (43: 2+, 100.00%)
514
22 Sep 2018 01:26:00 PM
Lost
wakalif (329: 13+, 100.00%)
512
22 Sep 2018 01:26:00 PM
Lost
wakalif (329: 13+, 100.00%)
502
22 Sep 2018 02:01:00 AM
Lost
wakalif Message:
{System Message : Revise Autobid}
wakalif (329: 13+, 100.00%)
502
22 Sep 2018 12:42:00 AM
Lost
FrayzdeCastello (43: 2+, 100.00%)
500
22 Sep 2018 12:42:00 AM
Lost
FrayzdeCastello (43: 2+, 100.00%)
468
19 Sep 2018 03:13:00 PM
Lost
wakalif (329: 13+, 100.00%)
466
19 Sep 2018 03:13:00 PM
Lost
FrayzdeCastello (43: 2+, 100.00%)
402
19 Sep 2018 12:01:00 PM
Lost
genylig (1759: 36+, 100.00%)
400
19 Sep 2018 12:01:00 PM
Lost
FrayzdeCastello (43: 2+, 100.00%)
368
19 Sep 2018 10:42:00 AM
Lost
wakalif (329: 13+, 100.00%)
366
19 Sep 2018 10:42:00 AM
Lost
wakalif (329: 13+, 100.00%)
357
17 Sep 2018 10:38:00 AM
Lost
ken25my (1653: 78+, 100.00%)
355
17 Sep 2018 10:38:00 AM
Lost
wakalif (329: 13+, 100.00%)
308
17 Sep 2018 10:38:00 AM
Lost
ken25my (1653: 78+, 100.00%)
306
17 Sep 2018 10:38:00 AM
Lost
wakalif (329: 13+, 100.00%)
291
17 Sep 2018 10:34:00 AM
Lost
ken25my (1653: 78+, 100.00%)
289
17 Sep 2018 10:34:00 AM
Lost
wakalif (329: 13+, 100.00%)
254
17 Sep 2018 10:34:00 AM
Lost
ken25my (1653: 78+, 100.00%)
252
17 Sep 2018 10:34:00 AM
Lost
wakalif (329: 13+, 100.00%)
203
17 Sep 2018 10:33:00 AM
Lost
ken25my (1653: 78+, 100.00%)
201
17 Sep 2018 10:33:00 AM
Lost
wakalif (329: 13+, 100.00%)
150
16 Sep 2018 01:05:00 AM
Lost