DAR AL BANAT - ORIGINAL ARABIC PERFUME 100ML - DUBAI - FOR WOMEN
An Exclusive Popular Arabian Perfume Spray.
Feminine floral perfume. Parfuma presents fruity notes, floral notes, sugar cane, amber and musk.
Peak Notes: Peach, Orange, Lamaita, Green .
Medium Notes: Lily, Sugar, Floral.
Base Notes: Ambra, Oriental Spices. 
The bottle is provided with a sprayer.
- Lasting more than 6 hours
- Can be brought for prayers
Product content : 1 X 100 ml Perfume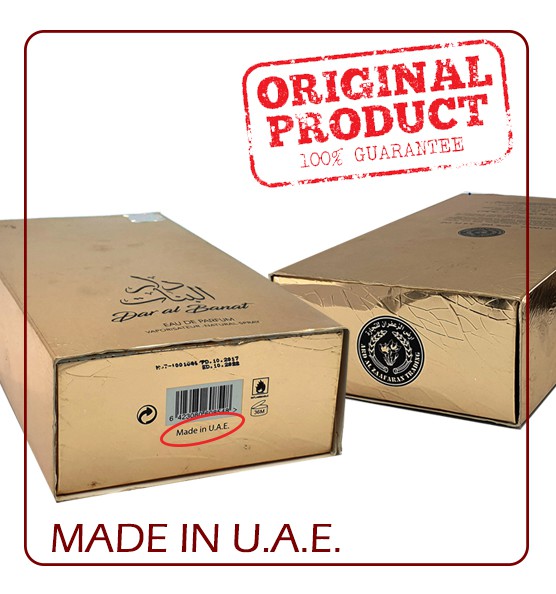 Last Updated @ 9/11/2020 11:53:48 PM