This webpage is best viewed at 1280 x 1024 Resolution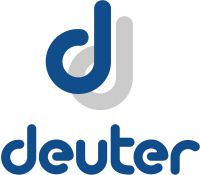 ---
Warranty:  
Deuter warrants its products against defects in materials and workmanship for the lifetime of the product. This warranty does not cover the damage caused by extreme use, improper care, or the natural breakdown of material over time. If a product is deemed defective, Deuter will repair or replace it. Monetary refund or credit is not possible. If damages are not covered under warranty, Deuter offers repair services. Charges for repairs will be figured at time of evaluation. Please note that Deuter does not warrant or offer repair service on any products that are sold through non-authorized channel.
Seller Notes:
100% genuine products supplied by local authorized distributor.

We offer +1.5% insurance service to cover for lost & damage during transit. *Optional*

We offer worldwide international shipping by urgent courier with additional shipping cost borned by buyer.

We selling Deuter products & Accessories through internet channel only. 

Stock quantity appears in the sales posting may not reflects realtime stock status. If the quantity you wish to order more, please contact us, we can adjusting up the quantity. Some out of stock item or special item, you also can place a pre-order with us.

We do not reserved the stock unless you have clicked BuyNow and make your payment on time.

We accept Money transfer via banking system, Credit Card Payment Gateway & PayPal. Click here.
---
Product Description:
The solid crew for journeys of discovery is now even smarter: the excellent back comfort and top spec features make them comfortable, yet sturdy transporters with a new easy access front opening. With their mobile Vari Flex hip fins, Vari Quick System and X-Frames, one carry system suits all moderate to heavy loads whilst remaining stable, flexible and transferring the load efficiently. The Aircontact System with its revised, clever back padding arrangement fits the back extremely comfortably whilst providing excellent all-round ventilation. The SL models are designed specifically for women.
Details:
New front, quick access opening

energy saving comfort due to the anatomically shaped and pivoting Vari Flex hip fins, which follow your every move

precise load control due to compression straps on hip fins

Pull-Forward hip belt buckle, easy to fasten even when heavily laden

Stable multi-chamber aluminium X-frame transfers load to the hip belt

ergonomically shaped head moulding and positionable lid pocket with compression strap allow freedom of head movement

Two side compression straps in 50+10 & 55+10 models

Hydration system compatible side bellows pockets

Hip belt zipped pocket

Lid pocket

Two daisy chains

Top lid attachment rings

Ice axe and hiking pole loop

Map pocket on the side

Lower side pockets for tent poles

Double-layered base

Integrated detachable rain cover

Zipped map pockets on the side
5 lbs 8 oz
2500 g
3050 cubic inches
50 litre
31 / 14 / 10 (H x W x D) inches
79 / 35 / 26 (H x W x D) cm
Deuter Aircontact System
Stabiliser straps

 

allow optimal positioning of the backpack. These are easily repositioned on the shoulder straps using a "Triglide" buckle. Aircontact models above 50+10 SL sizes also have two different fixing points, depending on the back length setting, in order to optimize the load adjustor strap angle.
Breathable padding

 

with special ventilating hollow chamber foam: With every movement, a pump effect circulates air through the breathable Aircontact cushions of this direct body contact system. Extra air channel ventilation between the back cushions is very effective. (on ACT Lite)
The anatomically shaped hip fins

 

are made from multiple layers. The inner side has a layer of soft foam with 3D AirMesh lining for heightened comfort. The firm foam on the outside is modelled to the anatomic shape and transfers the load to the hips. Side compression straps on the fins regulate the load and increase stability. On the compact ACT Lite fins this bilaminate construction is perfectly balanced between weight reduction and load transfer ratio. Aircontact models designed to carry heavier loads, maximise stability and load transfer thanks to the additional synthetic reinforcement in between foam layers.
Head molding

 

provides freedom of head movement. Effective on models Aircontact 50+10SL and up.
Contoured shoulder straps

 

with 3D Air mesh lining.
Vari-Quick

 

system

 

for easy adjustment to any back length.
The anatomic profiled X-frame

 

offers a balance of torsional rigidity and flexibility to follow your body movements, and transfers weight through it's perfect back fit.
All Aircontact models are fitted with

 

Deuter's Vari Flex System,

 

leaving the generous hip fins fully mobile. The Vari Flex hip fins follow even the most complex movements allowing tricky sections to be negotiated without losing your balance – especially important when carrying a hefty load.
SL Women's Fit System
Soft edges to the straps, smaller buckles and narrow tapered strap ends prevent the SL shoulder straps from chafing under the arms and eliminate pressure points in the chest area.

On average, women's backs are not quite as long as men's. The SL carry system is thus slightly shorter than that of Deuter's standard rucksacks.

 

Conse quently, the models in the SL series are the ideal choice, too, for male users with shorter backs.

This conical form is achieved by angling the belt diagonally upwards and by

curving the SL waist belt wings. The frontal adjuster system feature of our larger volume rucksacks simplifies the waist belt fitting procedure.

To take account of the narrower shoulder width of the female anatomy, and thus prevent slippage, the SL shoulder straps are both narrower and shorter in length.

In order to give a perfect anatomic fit around the upper body, the

 

SL shoulder straps are both narrower and shorter in length.

In general, the female waist and hip area is also shaped differently, so in order for the waist belt to deliver a perfect anatomic fit when fastened, it should ideally have a conical shape.
---
Models and variants:
* Note: Please select the model in [Option] drop-down menu when place an order.
| | |
| --- | --- |
| | 01. aubergine-fire - 33432-5522 |
| | 02. emerald-titan - 33432-2404 |
---
Picture(s) Gallery:
* No contents included.
* Colour and model may be different from the illustration.
* All specifications and prices are subject to change without notice.

Last Updated @ 1/28/2017 12:46:39 PM