This webpage is best viewed at 1280 x 1024 Resolution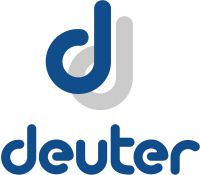 ---
Warranty:  
Deuter warrants its products against defects in materials and workmanship for the lifetime of the product. This warranty does not cover the damage caused by extreme use, improper care, or the natural breakdown of material over time. If a product is deemed defective, Deuter will repair or replace it. Monetary refund or credit is not possible. If damages are not covered under warranty, Deuter offers repair services. Charges for repairs will be figured at time of evaluation. Please note that Deuter does not warrant or offer repair service on any products that are sold through non-authorized channel.
Seller Notes:
100% genuine products supplied by local authorized distributor.

We offer +1.5% insurance service to cover for lost & damage during transit. *Optional*

We offer worldwide international shipping by urgent courier with additional shipping cost borned by buyer.

We selling Deuter products & Accessories through internet channel only. 

Stock quantity appears in the sales posting may not reflects realtime stock status. If the quantity you wish to order more, please contact us, we can adjusting up the quantity. Some out of stock item or special item, you also can place a pre-order with us.

We do not reserved the stock unless you have clicked BuyNow and make your payment on time.

We accept Money transfer via banking system, Credit Card Payment Gateway & PayPal. Click here.
---
Product Description:
It carries all the hardware and is built to take a beating: the Guide is a strong companion for rough outings. The sleek alpine pack comes with snug fitting, pivoting hip fins to guarantee complete carry control even on difficult terrain. For tall alpinists we have the extra long EL version.
Details:
» pivoting, removable Vari Flex hip fins; the pack can thus be used with just the waist strap (also removable)
» removable, lightweight multi-chamber aluminium X-frame
» long back lengths for those who are 170 cm to 195 cm tall (35+/45+)
» side zip for easy access to buried items
» height adjustable lid with central zipped pocket and valuables pocket
» detachable rope lashing strap
» SOS label
» compression straps which can be fastened over the middle of the pack
» numerous practical attachment options: reinforced ski attachment straps at the side, daisy-chain, ice axe attachment, top lid attachment rings to store extra gear, gear loops on waist belt
» Guide 40+SL & 45+ come with an additional separate bottom compartment
» loops for helmet holder (accessory)
» removable sitting mat
78 / 34 / 24 (H x W x D) cm
Deuter-Duratex
330D Micro Rip Pro 6.6
Deuter Alpine Back System
Load adjustor straps on the shoulder straps and hip fins serve to fine-tune the load according to the terrain: loose > more ventilation and mobility; tight > more control and a more compact fit.
Guide: X-frame system with curved profile aluminium stays, provides exceptional flexibility and weight carrying ability.
Cruise, Guide, Guide Lite, Freerider & Rise: Removable insulating sitting mat stabilises the back.
Anatomic hip belt with bilaminate foam for comfort, flexibility and weight transfer.
Rise 30 SL & 32, Freerider Pro & Guide: The pivoting Vari Flex hip fins follow complex body movements. Thus, the load can be evenly distributed to the hips, providing freedom of movement and reducing fatigue. The Vari Flex hip fins are removable for weight reduction and better access to your climbing harness.
Guide, Rise 30+ SL & 32+: Remaining stabilizing waist strap is also removable.
Cruise, Guide Lite & Rise, Freerider Pro: Flexible, tensioned Delrin® U-shaped frame provides stability and effective load transfer with little extra weight. It follows the most varied movements with absolute ease. 
Contoured, comfortable 3D Air-Mesh lined shoulder straps.
Two padded foam stripes that provide carrying stability and comfort with "chimney" effect ventilation between the stripes. The breathable 3D AirMesh is used on all points of contact, and is very durable.
---
Picture(s) Gallery: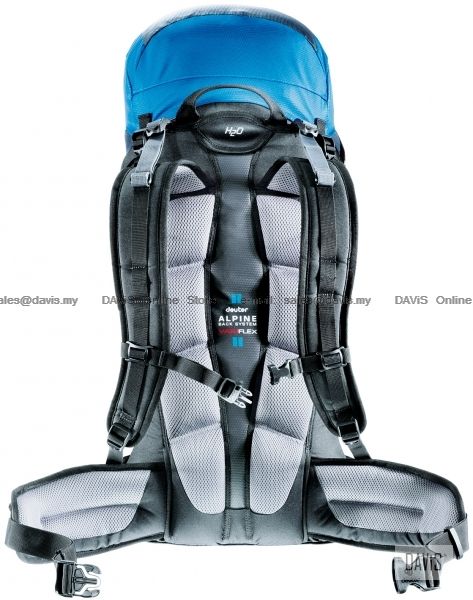 * No contents included.
* Colour and model may be different from the illustration.
* All specifications and prices are subject to change without notice.

Last Updated @ 3/8/2018 7:41:09 PM