This webpage is best viewed at 1280 x 1024 Resolution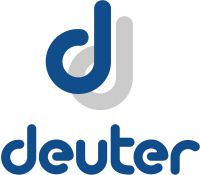 ---
Warranty:
Deuter warrants its products against defects in materials and workmanship for the lifetime of the product. This warranty does not cover the damage caused by extreme use, improper care, or the natural breakdown of material over time. If a product is deemed defective, Deuter will repair or replace it. Monetary refund or credit is not possible. If damages are not covered under warranty, Deuter offers repair services. Charges for repairs will be figured at time of evaluation. Please note that Deuter does not warrant or offer repair service on any products that are sold through non-authorized channel.
Seller Notes:
100% genuine products supplied by local authorized distributor.

We offer +1.5% insurance service to cover for lost & damage during transit. *Optional*

We offer worldwide international shipping by urgent courier with additional shipping cost borne by buyer.

We selling Deuter products & Accessories through internet channel only.

Stock quantity appears in the sales posting may not reflects realtime stock status. If the quantity you wish to order more, please contact us, we can adjusting up the quantity. Some out of stock item or special item, you also can place a pre-order with us.

We do not reserved the stock unless you have clicked BuyNow and make your payment on time.

We accept Money transfer via banking system, Credit Card Payment Gateway & PayPal. Click here.

All shipping times on this page are estimates. Delivery times may vary depending on product availability.
---
Product Description:
Our favourite all-rounder has reinvented itself! The Trans Alpine is now slimmer, more modern and more versatile… wherever you take it! The mesh compartment on the front is great for carrying not only a helmet but also equipment, shopping and much more. The mobile phone pocket is easy to reach without have to take off the backpack. The front and base compartments are easily accessible thanks to large zipped openings and have organisers for a clear view of the content. The Trans Alpine will be your favourite for years to come thanks to the three fabric zones on the back and the centrally attached hip fins with an auto-compress system for a compact fit.

Pocket on hip belt
to accommodate valuables or a digicam.

Compression straps
for reducing pack volume and improved load stability also can be used to attach extra gear.

SOS-Label
provides the most important tips in case of emergency

Valuables Pocket
special pocket on the inside of the pack to keep valuable items safe

Reflective elements
Reflective elements on the bag provide additional safety in traffic.

Sitting Mat
Removable Foam Mat

Hydration System 3.0 L Compatible
compatible with Streamer 2.0 l & Streamer 3.0 l

Front Pocket
provides easy access to all important small essentials.

Pull-Forward Construction
allows an easy and precise adjustment

Airstripes System
The minimal contact surface area of the profiled Airstripes allows free air circulation over 80 % of the riders back, while still providing a secure, compact fit even on rough rides.

Bottom Compartment
With removable separator for ideal gear access and load placement.

Sternum Strap
The sternum strap stabilizes the pack on the shoulders.

H2O Pocket
Pocket and fixation for the Streamer hydration bladder and an opening for the drinking tube.

Smartphone Pocket
A special pocket for smartphones at the back of the pack stores your phone safely and provides easy and fast access.

Load adjuster straps
to individually adapt the pack's centre of gravity.

Raincover
removable rain cover with special pocket

Stretch Compartment
compartment to stowe sweaty/wet clothes

Side Pockets
stretch side pockets provide additional storage space

Helmet Holder
The included helmet holder can be fixed on the front of the pack and holds the helmet safe on the backpack.
Weight: 1250 g
Volume: 30 litres
Size: 54 / 28 / 24 (H x W x D) cm

Material
( material composition: Polyester: 20% / Polyamide: 80% )
Deuter-Ripstop 210
Ultra-tight weave, hard wearing 210 Denier Nylon. Recognisable by the very technical, shiny surface incorporating tough Ripstop threads. This lightweight and extremely robust fabric is perfectly suited to the manufacture of lightweight products. Top quality PU coating. This highly technical material is used for lightweight Alpine and Trekking models.

Back System: Deuter Airstripes System Bike
1. Compact, secure fite combined with maximum airflow thanks to the reduced back contact of the Airstripes pads and the Wide AirMesh lining.
2. Anatomically formed shoulder straps guarantee comfortable freedom of movement. The easily adjustable chest strap further secures the fit.
3. Mesh wings on the hip belt guarantee a compact, tight fit on all rides.
4. Flexible aluminium stays within the Airstripes pads allow precise adjustment to the wearer's back. (Bike One, Compact EXP, Superbike and Trans Alpine)
5. The bilaminate construction of the Airstripes pads with one soft and one firm foam layer for excellent carry comfort and optimum load distribution.
---
Models & Variants:
* Note: Please select the model in [Option] drop-down menu when place an order.
| | |
| --- | --- |
| | 01. black-graphite - 3205217-7403 |
| | 02. cranberry-arctic - 3205217-5321 |
| | 03. navy-ocean - 3205217-3366 |
---
Picture(s) Gallery:
* No contents included.
* Colour and model may be different from the illustration.
* All specifications and prices are subject to change without notice.

Last Updated @ 1/23/2018 11:37:49 AM