Product ID : 209634299
Brand : DJI
Conditions :

New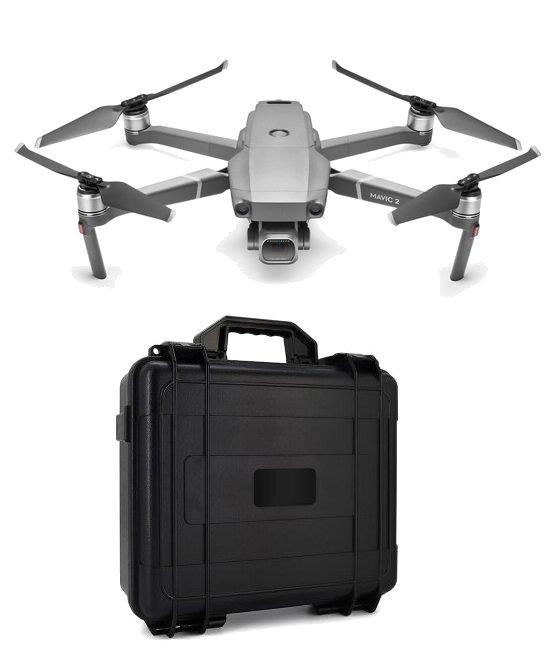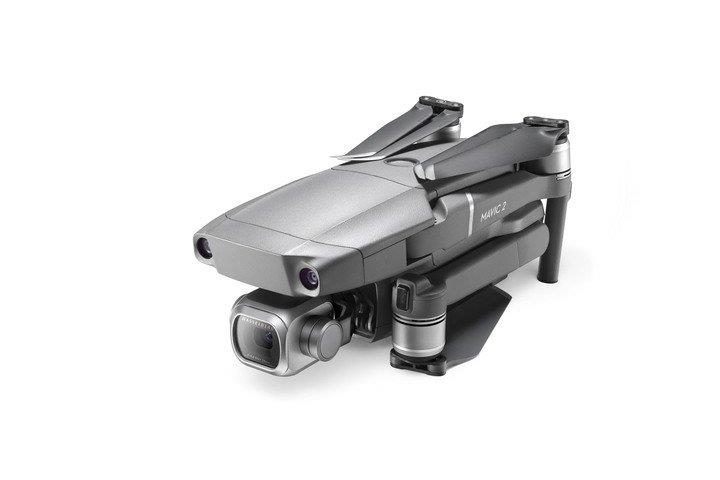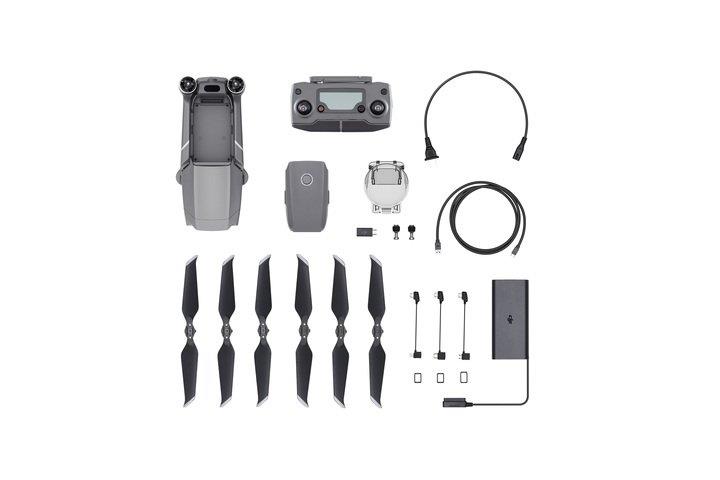 Professional Online Seller since 2004, over 10,000 Happy Customer
03-61406188 / 017-2216188
More products available at our official website:
Camera Valley - The Camera Pro Shop
New DJI Mavic 2 Pro Drone
Warranty: 1 Year Official DJI Malaysia Warranty
In the box: DJI Mavic 2 Pro, Remote Controller, Intelligent Flight Battery for Mavic 2, Battery Charger for Mavic 2, Power Cable, 3 x Low-Noise Propellers for Mavic 2 (Pair), RC Cable with Lightning Connector, RC Cable with Micro-USB Connector, RC Cable with USB Type-C Connector, Gimbal Protector, Communication Cable with USB 3.0 Type-C Connector, USB Adapter, Large RC Cable Slider, 2 x Small RC Cable Slider, Pair of Spare Control Sticks
Product Highlights
Hasselblad 20MP / UHD 4K Gimbal Camera
1" CMOS + f/2.8-f/11 Adjustable Aperture
10-Bit Dlog-M + 10-Bit HDR Video
OcuSync 2.0 Transmission Technology
Up to 31 Minutes Flight Time
Omnidirectional Obstacle Sensing
Hyperlapse Time-Lapse Mode
Top Speed of 44.7 mph
Enhanced HDR Photos with 14EV
Remote Controller Included


The Mavic 2 Pro from DJI is a drone that balances power, portability, and professional-quality visuals with the inclusion of a 20MP Hasselblad L1D-20c gimbal camera. The camera delivers a 1" CMOS sensor with an adjustable f/2.8 to f/11 aperture, support for a 10-bit Dlog-M color profile, and 4K 10-bit HDR video capture.

The Mavic 2 Pro utilizes a low-drag aerodynamic body design for achieving speeds up to 47.7 mph, a four-cell LiPo battery for up to 31 minutes of flight time, and low-noise propellers for filming without being distracting. This power and performance are coupled with a variety of dynamic shooting modes and other capabilities that help you achieve cinematic results.

In order to help you keep the Mavic 2 Pro in control and safe, DJI has provided OcuSync 2.0 video transmission technology which can transmit a video feed to the included controller from up to 5 miles away in Full HD 1080p quality. There's also omnidirectional obstacle sensing that provides object avoidance with sensors on all sides of the Mavic 2 Pro. All of this comes in a compact and foldable design that can be easily thrown into a backpack or large camera bag.


Hasselblad L1D-20c Gimbal Camera

This gimbal camera is designed to provide photographers and videographers with professional results. It possesses Hasselblad Natural Colour Solution (HNCS) technology, which gives you the ability to capture up to 20MP aerial images in stunning color detail, and with the 1" CMOS sensor, you can take advantage of the extensive ISO range of 3200 to 12,800,

The Hasselblad camera also supports the 10-bit Dlog-M color profile and 4K 10-bit HDR video capture. Dlog-M provides over 1 billion colors and high dynamic range photos. Your 4K HDR video can be immediately played back with correct color tones when the Mavic 2 Pro is attached to a 4K TV with HLG. The inclusion of an f/2.8 to f/11 adjustable aperture has you covered for both high- and low-light environments, delivering bright and clear photos with smooth video.


Hyperlapse Time-Lapse Shots

With a single tap you can use your Mavic 2 Pro to capture stunning time-lapse shots in Hyperlapse mode, processing everything automatically and saving you time in post-processing. You can even simultaneously save photos in JPEG and RAW on a microSD card (not included). Hyperlapse shots can be captured with four distinct modes:

Free: Move the Mavic 2 where you want with total freedom.
Circle: Select a subject for the Mavic 2 to automatically circle around.
CourseLock: This flies the Mavic 2 on a locked course in a straight line, forward and backwards or right to left, allowing you to adjust the gimbal along the way for dramatic results.
WayPoint: Set a specific, savable flight path in 3D space for a single time-lapse, or for multiple shots at different times to edit together later.

Enhanced HDR Photos

With 14 EV the Mavic 2 Pro is designed to capture clear, ghost-free images by blending together a sequence of individual photos taken at varying exposures.

HyperLight Noise Reduction

With HyperLight mode switched on, the Mavic 2 Pro can capture low-light images with reduced noise.

H.265/HEVC Support

By utilizing the H.265/HEVC codec in your 4K videos, you can benefit from advanced compression that includes 50% more information than H.264/AVC, resulting in higher-quality results and videos with more detail.

OcuSync 2.0 Video Transmission

The OcuSync 2.0 system is designed to provide you with a high-quality and stable video feed. DJI has engineered OcuSync 2.0 to deliver 1080p feeds to your controller from up to 5 miles away. From that distance, DJI helps to keep things streaming smoothly with dual-band, real-time auto-switching between 2.4 and 5.8 GHz bands. Footage is downloaded at up to 40 Mb/s and latency can be as low as 120 ms.

OcuSync 2.0 also lets you share and save your footage and images without having to download content from the drone itself. Footage can be edited and uploaded to social media from the cache, and images can be automatically saved to your mobile device.

Omnidirectional Obstacle Sensing

To keep your Mavic 2 Pro safe and your footage pristine, DJI has covered all sides of the Mavic 2 with obstacle sensors:

Forward Sensor: Dual vision sensors with a measurement range of up to 65', and a detectable range of 65 to 131'. The Mavic 2 is designed to safely stop when obstacles are detected while flying at up to 31.3 mph.
Downward Sensor: Dual vision sensors with a measurement range of up to 36', and a detectable range of 36 to 72'. It also has an infrared sensor that can measure up to 28' away. The sensors also allow for accurate hovering at up to 164' and can detect land to land safely. A bottom auxiliary light helps the sensor in low-light conditions.
Left and Right Sensors: Detects obstacles at speeds of up to 18 mph in both ActiveTrack and Tripod modes.
Backward Sensor: Dual vision sensors with a measurement range of up to 52', and a detectable range of 52 to 104.9'. The Mavic 2 is designed to safely stop when obstacles are detected while flying at up to 27 mph.
Upward Sensor: Infrared sensor can precisely measure at ranges of up to 26'.

ActiveTrack 2.0 Sensing and Tracking

Precise Recognition: Maps a 3D view of the surrounding environment through the camera and forward dual sensors for greater recognition and accuracy.
Trajectory Prediction: Algorithms help maintain tracking when the subject is temporarily blocked by an obstruction.
High-Speed Tracking: In open environments, the Mavic 2 Pro can track subjects moving at up to 44.7 mph.
Obstacle Sensing: Plan a flight path on the 3D map and shoot your target without interruption. Obstacles are sensed, recognized, and avoided with forward and backward sensors.

Aerial Shooting Modes

Point of Interest (POI) 2.0: Thanks to vision and GPS distance measurement technologies, you can circle around and shoot a specific subject.
Waypoint 2.0: By tapping the desired waypoints and point of interest in the app, you can plan a flight path quickly and save it for your next flight.
Asteroid: The Mavic 2 quickly flies down from a height while spinning in on a subject.
Boomerang: Centering on a subject, the Mavic 2 will fly around it in an elliptical pattern until reaching its starting location.


Additional Features


Low-drag body design helps provide a top speed of up to 47.7 mph.
Four-cell LiPo battery can provide up to 31 minutes of flight time.
A combination of an FOC sinusoidal drive ESCs and low-noise propellers keeps flights quiet.
Panorama image mode with support for Sphere, 180°, Horizontal, and Vertical modes.




















---
100% SAFE WITH NEWSPEED STORE
WE HAVE OVER 10000+ HAPPY CUSTOMER ONLINE
Easy Transaction, 3 Step Only:
1. ORDER
2. PAYMENT
3. EMAIL DETAILS TO US
PAYMENT OPTION :
1. Retail purchase (walk in) are welcome at out retail shop.
2. Maybank2u / Online bank transfer / Cash Deposit / ATM / Giro / Cheque / Wang Pos

For maybank2u transfer:
Please PAY TO:
Lim Kian Tick, Maybank Account No:512231785699
Key in your ORDER ID.
In the email address key in newspeedstore@gmail.com so that we know you already paid and proceed your order.
IMPORTANT!!
AFTER you had made the payment, please email us your payment slip together with the following details to speed up delivery:

1. Order ID / Item number:
2. Date of Payment:
3. Total Amount Paid:
4. Method of payment (ATM Deposit/Transfer/Counter/InterBank Transfer / Credit card... etc):
5. Items purchased:
6. Name and delivery address:
7. Telephone:
*Tips for fast and easy payment recognition: You may add few cents in your payment,
Example: Instead of RM550, pay RM550.02, RM550.34 this way we can easily know this is your payment.
3. Credit Card Payment :
Card payment subject to credit card surcharge.
Easy Payment / Installment available at our retail shop.
100% SAFE WITH NEWSPEED STORE
WE HAVE OVER 10000+ HAPPY CUSTOMER ONLINE
Poslaju / Courier Delivery:
- We had sent thousands of parcel all over the world, and we provide good packing as you may read our customer feedback.
- For defective on arrival (D.O.A) items, we provide 1 to 1 exchange, but subject to official report from Poslaju / Courier.
- Your items will be ship out around 1-3 working days for ready stock items, 5-10 days for Pre-order items.
- Shipping charges are clearly stated in item page.
- Shipping charges are not refundable.
If you do not agree our terms and conditions, please do not bid. No cancellation of bid is allowed.
Please contact us to resolve any question before bidding. You should understand that your bid is a contract, if you win the bid for this item, you have to proceed to purchase this item.
Non-Paying Bidder / Joy bidder will be reported to lelong and will be blacklisted.
-Winner will received email from lelong after auction closed, payment info is included in the email. Please made payment within 2 days.
-If winner did not pay within 3 days we reserve the right to cancel the deal and resell the item without prior notice.
-As we are selling all over the world, if an item was out of stock, we may replace with a similar or same value item to buyer or refund.
-Non-Paying Bidder will be blacklisted, to remove from blacklist RM20 admin fees apply.
- Buyer pay postage for returning faulty item. Item returned and found not to be defective will be returned at buyers expenses.
-Item sold are not refundable and not exchangeable for Auction Item.
-Shipping charges are not refundable.
-We do not cover lost or damage during shipment. It will fall under Poslaju / Courier compensation, up to maximum value determined by Poslaju / Courier.
-For full insurance coverage, please add 2.15% of total sum insured, please email us if you need to buy insurance.
-Warranty start from the date of delivery.
-Most accessories do not cover under warranty.
-Feature and Specifications are for reference only.
-Lens and High end model are back to back order basis, item delivery may take 5-10 working days.
-Specifications are subject to change without notice. We are not responsible for any change of specifications and design by the manufacturer.
-Water immerse / leakage was not cover under warranty even for waterproof item.
-All pictures/colors are for illustration only, unless otherwise specified.
We offer professional, affordable solution of photograpghy equipment in the market through both online and retail channel which youll hardly find in the market!
We ensure that all our customers will get the best service from us.

We wont serve customers with attitude of "because-this-is-my-job" Well make sure customers will feel comfortable throughout their shopping. If they require our assistance during their shopping, well provide them the best support they can find online.
7 Days Return Policy
The returned goods / products should be in the original condition. If the goods / products has been used or found to be damaged by the user, there will not be any exchange / refund. All decision on all question relating to complaints as to defects either of workmanship or material shall be final and conclusive and the purchaser shall agree to abide by such decision. We will also not be responsible if your shipment is lost during the return transit.
Warranty Policy
All warranty is limited to repair of defects in material and / or workmanship only. In no event shall be liable for other expenses of inconvenience, or for consequential damages occasioned by the product or by breach of an expressed or implied warranty with respect thereto.
All transportation charges and insurance to and fro incurred are at the expense of the owner.
All decision on all question relating to complaints as to defects either of workmanship or material shall be final and conclusive and the purchaser shall agree to abide by such decision.
If you have any doubts / suggestions / comments about us, our products or our site, do not hestitate to contact us! We can be contacted through newspeedstore@gmail.com
Average Product Rating
0.0 stars out of 5
| | | |
| --- | --- | --- |
| 5 star | | 0 |
| 4 star | | 0 |
| 3 star | | 0 |
| 2 star | | 0 |
| 1 star | | 0 |
Share your thoughts with others
Write a review
Only buyers who purchased the product may leave a review